Two of the traits that best
define a modern woman
is someone who exudes passion in everything she does and possess the tenacity to take on unexpected challenges to fulfil her dreams. Much like South Korean actress,
Lee Si-Young
, who channeled her passion for boxing to eventually become an amateur boxing champion and Goodwill Ambassador for the Asian Games 2014.
Watch her journey in this video by
SK-II
:
So this month, as inspired by Lee Si-Young, we've been chatting with modern women in Asia who show the same level of passion and tenacity in their daily lives and career. In
Part One
, we caught up with
Trixie Khong
and got a peek into what it's like to run a successful jewellery business while maintaining an active blog and travel lifestyle.
For
Part Two
of the series, we're focusing on
Viola Tan
, one of the co-founders of beloved Singaporean fast fashion e-tailer
Love, Bonito
. A brand that started as a passion-project back when she was 18, the label has since grown to be a staple favourite amongst the fashion girls in Singapore and around Asia.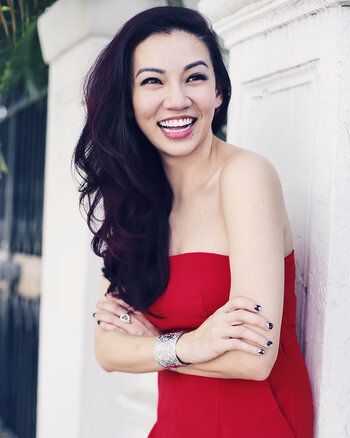 Read on to see what she has to say about who keeps her inspired everyday, how she juggles her career and personal life, and what she would say to her 18 year-old self if she could go back in time.
--------------------------
You run a successful business! Who inspires you every day to live your life the way it is right now, and why?
My grandmother. She had a difficult childhood but worked hard and built up a small enterprise of her own. Yet life dealt her another difficult hand when she lost a great deal in the Bukit Ho Swee fire in 1961. Though that did not defeat her. Her strength and tenacity, as a businesswoman, a wife, a mother – inspire me every day.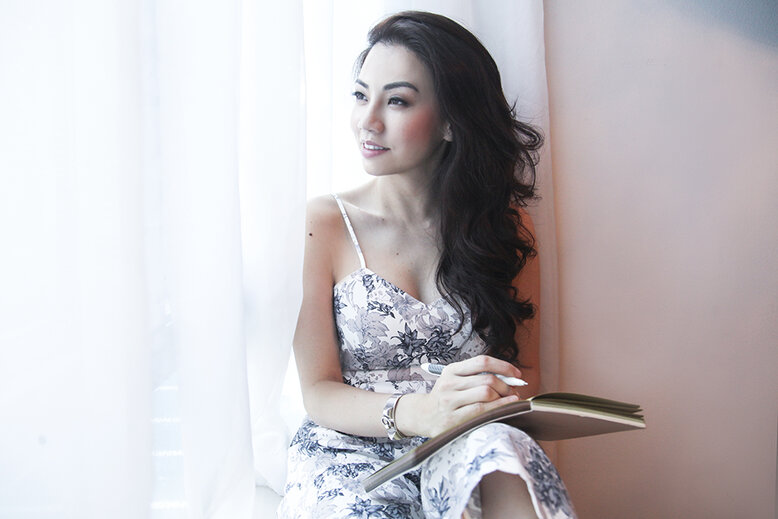 How do you balance your personal life with your career life? Would you say that this balancing act is a trait of what it means to be a woman in the modern sense of the world?
One might say balance, another might say juggle! We live in such a fast-paced world, and with all of these smartphones and gadgets, work is never more than a flick away. But I strive each day to carve out time for loved ones. I think multi-tasking has always been a skill for women – we have always had to wear more than one hat at any given time. It can sometimes be exhausting, but I find strength in the support from my family and friends.
You're a busy modern-day woman who has to juggle multiple responsibilities. How do you take care of yourself? Can you share a few of your diet, skincare, and/or makeup tips that you always adhere to despite such a busy schedule?
Most people think I eat kale, quinoa and goji berries; but the honest truth is I love fried chicken! I believe that you should eat, sleep and exercise within reason, and you should listen to what your body is telling you. Most importantly, you have to make yourself take a break at some point. We've all heard that stress kills, but our Asian work ethic with a stubborn refusal to quit keeps us going, sometimes beyond reason. This year I'm striving to be present in each moment, to filter the white noise, and to practice mindfulness.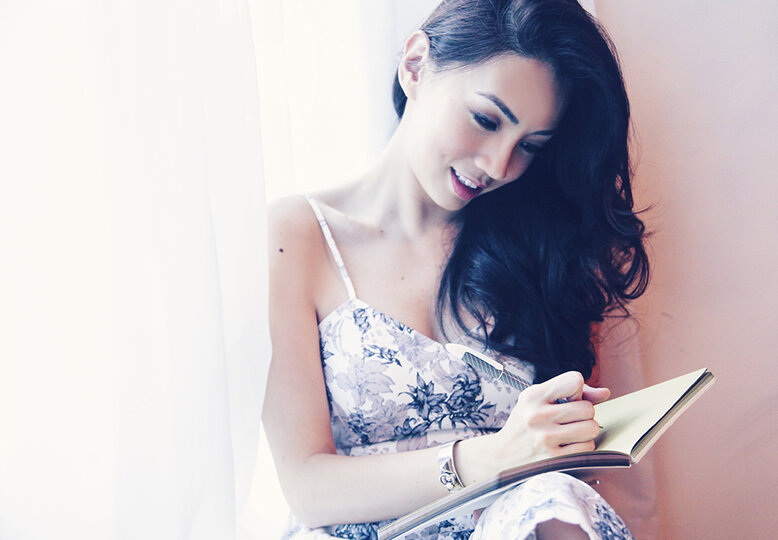 Speaking of juggling a busy schedule...can you take us through a week in your life? What does a regular week look like for you?
The best thing about being an entrepreneur is that every day brings a different challenge, so unfortunately I don't have regular weeks! I'm frequently on the road, travelling to meet our teams and partners in Malaysia and Indonesia, looking at potential new markets, speaking at conferences, meeting with other industry leaders. It is always fulfilling, though sometimes exhausting.
If you could give your 18 year old self a life advice, what would you tell her?
Be bold, have faith, take the leap. Don't worry about what other people think, or say. We sometimes think we have to be perfect in everything – and that holds us back. I've learnt that sometimes, you just have to take the plunge and stop worrying about whether this is the absolute "best" way forward.