A
modern woman
is one who is fearless in living out her dreams, fiercely independent, and possesses a sense of inner beauty and power. The result of the female empowerment movement, women of today are rising up to the challenge to live a full life on their own terms, unhindered by any challenges that may get in the way of achieving their dreams.
Much like South Korean actress,
Lee Si-Young
, who broke through boundaries to become an amateur boxing champion and Goodwill Ambassador for the Asian Games 2014. Watch her journey in this video by
SK-II
:
Inspired by Si-Young's story, we sought out to seek and chat with modern women in Singapore who have been instrumental in reshaping the entrepreneurial spirit of women in Asia.
So for
Part One
of our interview series on modern women, we caught up with
Trixie Khong
, the multi-faceted owner of
By Invite Only
, a Singapore based jewellery label. While a full-time entrepreneur and jewellery designer, Trixie is also an avid traveller and blogger who shares her lifestyle and business tips on her blog
trixiekhong.com
.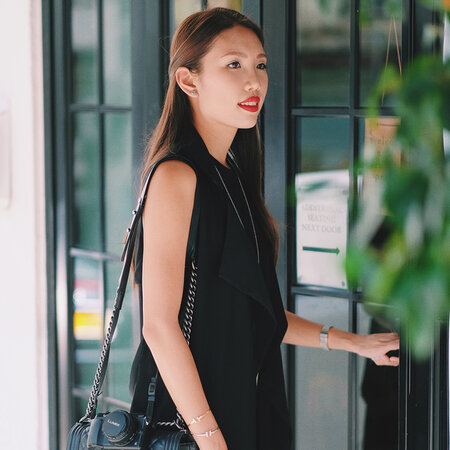 Read on to see what she has to say about balancing life, the journey towards starting her own business, and get a peek into a typical week in her life.
--------------------------
You're an entrepreneur, blogger, and avid traveller. How do you balance all that with your personal life? Were there any big changes you had to do to live the life that you're happy with?
Last year, I made the decision to hire full-time help for my business because things were picking up. I was mostly using part timers and freelancers at the time which was very unpredictable in scheduling. For a small business, this is not an easy decision as it increases my overhead; but I'm very glad that I now have 2 very capable ladies helping me with the brand. I can afford to take time off to run errands or travel for work or leisure and to take time off for myself and my family.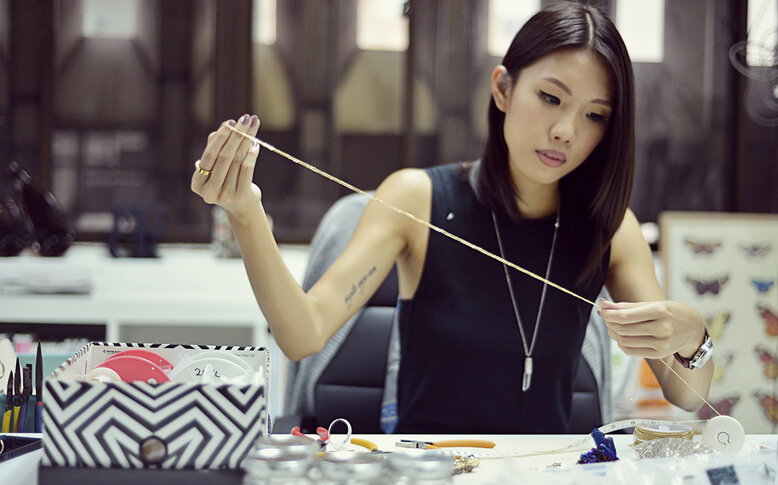 Can you share the journey of what it was like to decide to embark on your business? Was launching www.byinviteonly.info something you always wanted?
Being a jewellery designer and running my own store wasn't something I had planned to do but stumbled into. I was making jewellery as a hobby and selling it for pocket money when I was in school and a friend introduced me to this very important word called 'branding.' He helped me get the basics like my logo and a website up and suddenly, I got myself a proper brand. One thing led to another and I started stocking my designs in multi-label stores around Singapore.
I guess being an entrepreneur doesn't just have to be a dream you plan for a long time, it also depends on opportunities that are presented to you at the time. When the opportunity arises, you have to very quickly decide if this is the path you'd like to pursue as sometimes, these opportunities don't stay for long.