What comes to mind when you think of YG Entertainment? K-pop stars Big Bang, 2NE1 and Psy? We don't blame you, but you might want to start remembering this name: moonshot.

A beauty brand housed under YG Plus, the non-entertainment arm of YG Entertainment, moonshot is making its way to Singapore and Malaysia after its successful launch in October 2014. We attended the Korean beauty brand's debut event at Sephora Singapore last Saturday.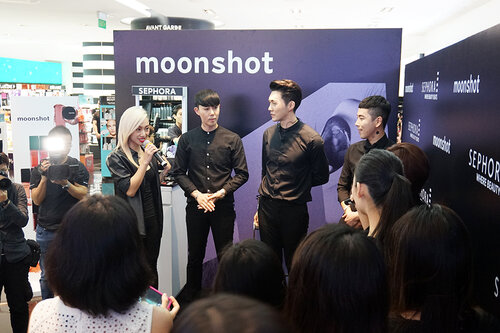 The moonshot boys at the brand's debut launch in Sephora Singapore.
With its name derived from the launch of a spacecraft to the moon, moonshot celebrates boldness, youthfulness and individuality. From a company that has birthed exceptional artistes known for their unique sense of style (think G-Dragon), we wouldn't expect anything less from its very own beauty label.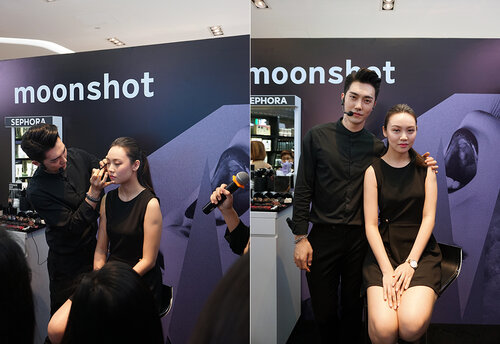 moonshot makeup artist demonstrating the new Fall look.
And mind you, it's not just another gimmick riding on the YG name. The beauty brand is supported by LVMH and utilises its beauty experts to lend their expertise on cosmetics manufacturing. The result? A variety of quality products that boasts an incredible range of colours paired with long-lasting comfort.