It's official: Purple has been dubbed the official shade of romance! I recently teamed up with two of my favourite beauty brands Dior and Estee Lauder to present their take on romantic looks for the month of love, as inspired by some of my favourite on-screen beauty personas.

--------------------------
The Sophisticated Debutante- Estee Lauder
If you are a huge fan of Gossip Girl's Blair Waldorf character, then the Sophisticated Debutante look is for you. Like Blair, it's all about understated but polished play on the eyes, a defined light brow and lips with the new Estee Lauder Pure Color Envy Lipsticks, and the new love of my life: The Little Black Primer.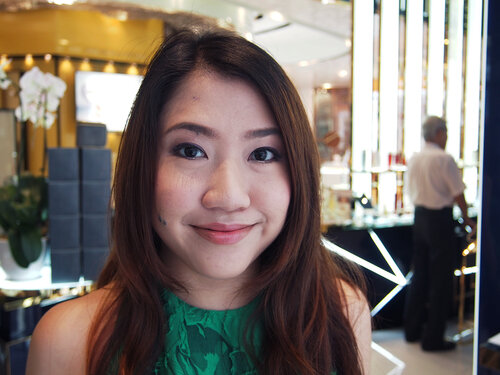 1) Eyes
Using the Eye Illuminator as an eye base, a highlighting shade from the Estee Lauder Currant Desire Eyeshadow Palette was applied all over the eye socket. Next, the Estee Lauder Double Wear Eyeliner in Night Violet was lined along the top lash line and half of the bottom lash line, before being blended out in the outer crease. The inner lower waterline was then lined with a pearly gold shade to accentuate and brighten up the eyes.
Next, Estee Lauder Double Wear Gel Eyeliner was drawn along the top waterline of the eyes to give a widened effect. Tip: to get a thorough coverage of dark eye circles like mine, brush diagonal lines along the area of the area, then blend it in with a small brush.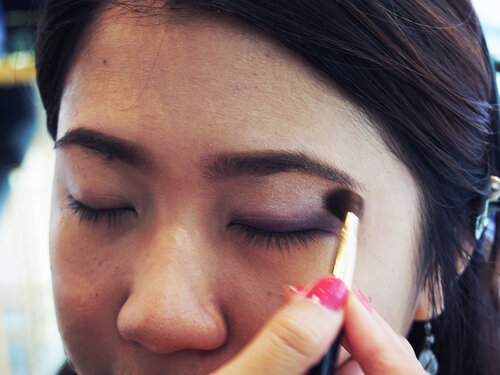 2) Eyelashes
Lashes were first prepped using the Estee Lauder Little Black Primer, which not only helped to lengthen but also created a base that boosted the vividness of the jet-black colour of the Estee Lauder Double Wear Extreme All Effects Mascara, which was applied on top and bottom lashes. Tip: To reduce the appearance of under-eye puffiness, it is advisable to apply an eye serum like the Estee Lauder Advance Repair Eye Serum.