In theory, most of us will fall under a certain skin type, but the reality is we all have 'combination' skin. Even those who identify as oily will sometimes have some dry patches on their skin, and the same goes for dry-skin gals. This is where multi-masking comes in. It's a technique wherein you use different kinds of masks and apply it to specific areas of your face. It's a simple but genius idea; it even sounds like a great marketing tactic to make us buy more masks. But word has it that it actually works. Are you ready to give it a try? To get you started on this skincare craze, we list down different brands that offer multi-masking products and reviews about them.
Innisfree Jeju Volcanic Color Clay Mask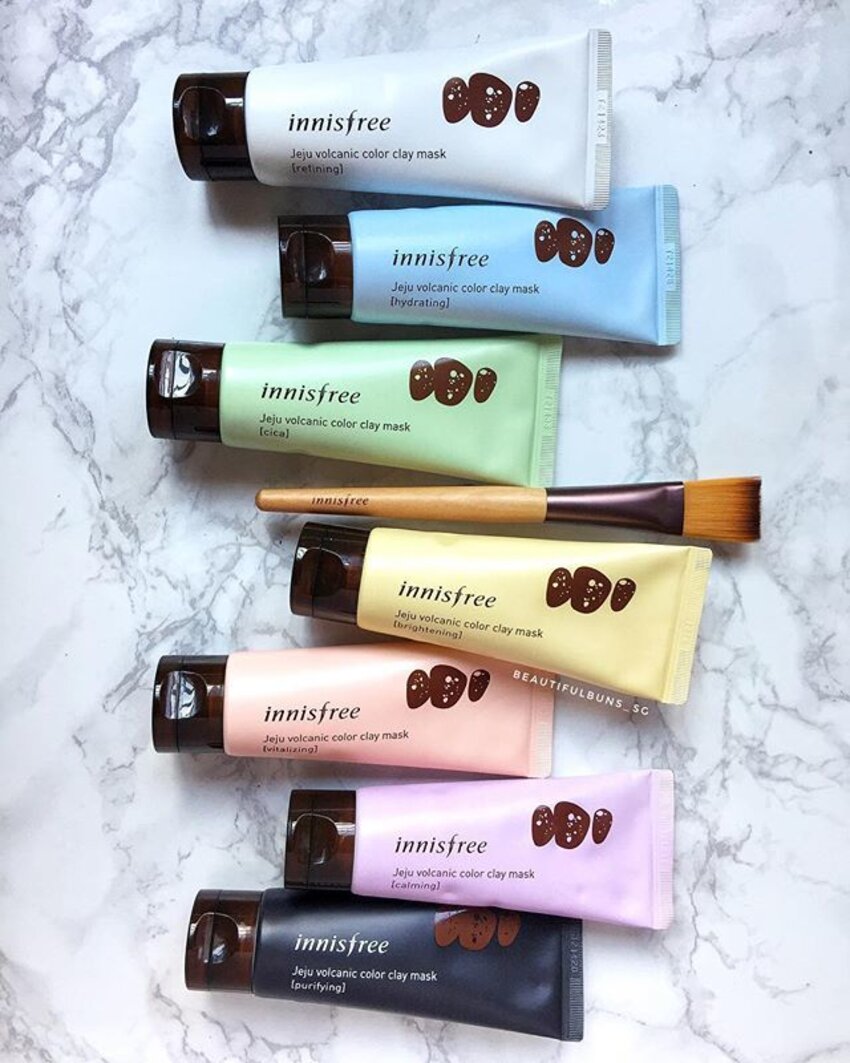 The first pro for this bunch is its price, which costs around SGD13 each. It's one of the most affordable multi-masking products in the market. It has a total of seven mask packs, all containing Innisfree's trademark ingredient, the Jeju volcanic cluster. The yellow one is for brightening, blue is for sebum control and moisturisation, pink is for rejuvenation, green is for troubled skincare areas, purple is for soothing purposes, white is for smoothening, and black is for purification.
Clozetter Jean raved about the green variant which contains cica (Centella Asiatica) and targets troubled areas. She has very sensitive skin and she's happy to report that this was really gentle and has a soothing formula. It also reduced the number of hormonal pimples that she gets during that time of the month. More of her review here.
Clozette Ambassador Cinddie also tried this line and thought it was awesome. Click here for her full first impressions.
L'Oréal Pure Clay Mask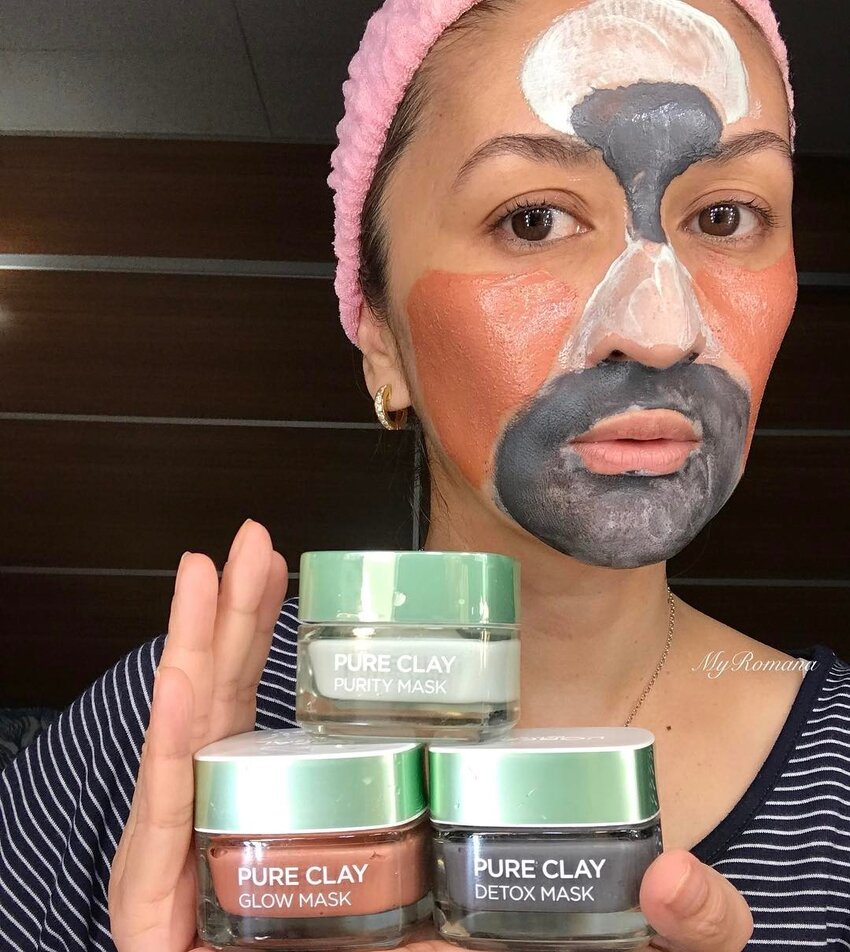 (Photo from: MyMakeupOrganizer)
The L'Oréal Pure Clay Masks are sold separately in tubs, but these multi-masking products are also still pretty affordable at approximately SGD17.52 each. The purity (green) is mattifying, the detox (charcoal) is detoxifying and glow (red) is brightening.
Clozette Ambassador Romana says purity "work wonders" in reducing the bumps on her forehead and also "somewhat shrinks the large pores" on her nose. Meanwhile, the detox one comes very handy when she feels a pimple coming."It sucks out all the nasty bits and by the next day, the 'would-be' pimples just disappear," she said. And finally, whenever she uses the glow, people would comment that her skin looks radiant.
The Body Shop Expert Face Masks
You can always depend on The Body Shop to come up with cruelty-free, ethically sourced, vegetarian skincare, and their masks are no exception. There are five new variants that you can play with, and each one costs SGD32.90. Clozette Ambassador Juliana uses the Himalayan Charcoal mask to exfoliate her skin. She uses the charcoal mask on her "clogged strawberry nose" to target impurities and get rid of excess sebum. On her dry cheeks, she uses the British Rose Fresh Plumping Mask. Then she applies the Chinese Ginseng and Rice to brighten up some dark spots on her chin. Read about her experience here.
Just Mix And Match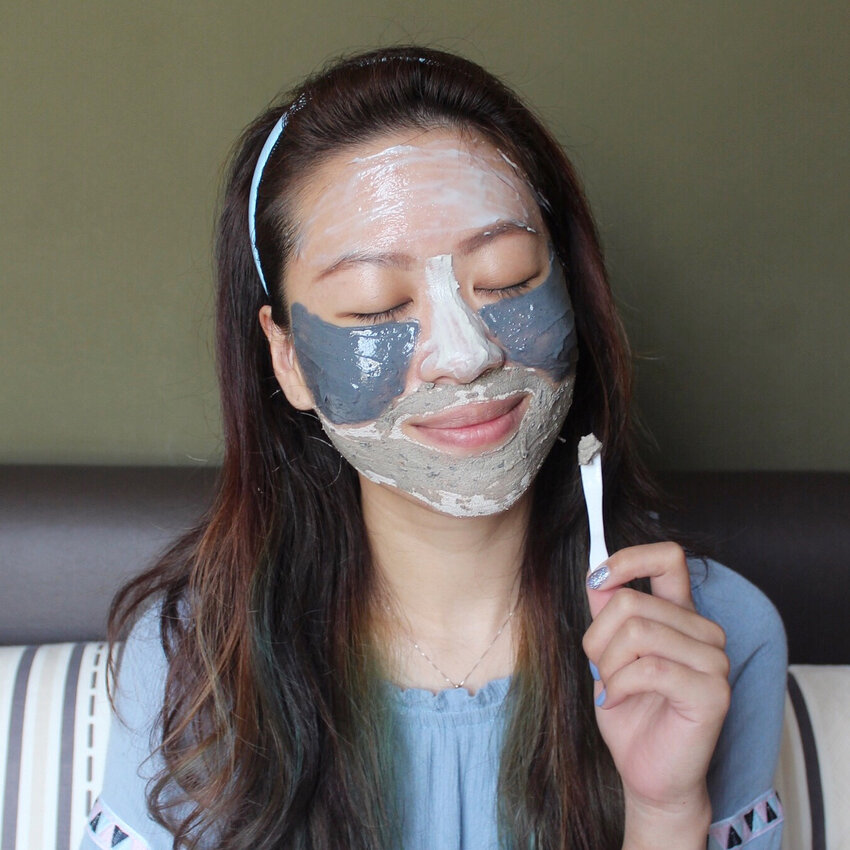 Multi-masking (and the beauty community as a whole) is also about having fun! So you don't have to strictly use just a single brand or skincare line for this technique. There are some brands like Origins and Glam Glow that have been making great masks way before the multi-masking trend started. And you can use these 'classic' masks together with the some of the newer variants.
Another thing to remember is that our skin is ever-changing. So when it comes to multi-masking, learn to listen to your skin and calibrate.
Interested about masks? Read about this review on Origins' Rose Clay Retexturising Mask.