In a critical society, battling with insecurities about the way we look has become quite normal. As much as there is a standard for beauty, there's also a standard for how bodies should look like. With people touting hourglass figures with very tiny waists as the ideal, it can be hard to look in the mirror and be satisfied when you see yourself not fitting the mould.
Lucky for us, there are people who prove that realising our beauty is not about the shape we see but how we feel about the parts that make us whole. And we're happy to have been able to speak to Star Clozetter Shayne Naydas about her journey of discovery, self-love and finding the unique beauty of her body.
The beginning
"Growing up I was always a bit bigger than my friends. Most of them were petite while I was curvy," Shayne recalled. "I was mostly okay with this until I became overweight. I was diagnosed with a lot of illnesses that contributed to my weight gain. I was so ashamed and insecure about my body that I avoided people — old friends and even strangers. I didn't want to be seen in public or even on social media 'cos I was afraid that people who will see me will judge me for how I looked."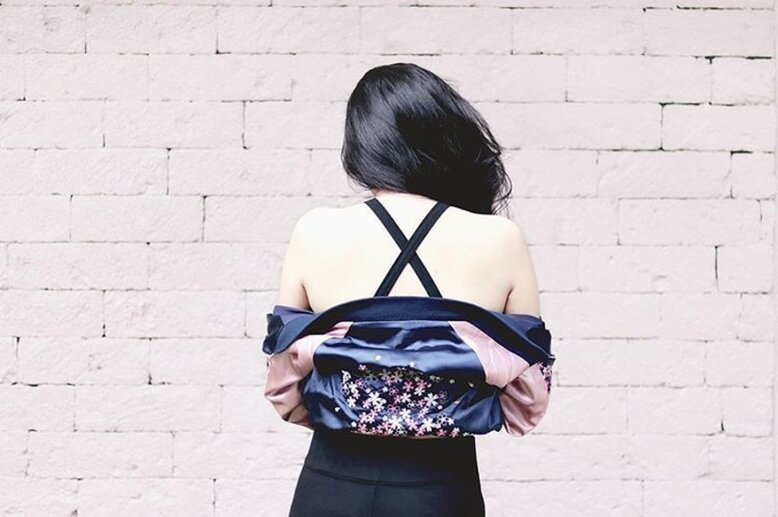 Before things were easy, they were incredibly tough. And most of the time, it's tough because our minds are the ones we contend with. Speaking of the challenges she faced about how she views her body, Shayne said, "It was challenging to change the negative mindsets I had about myself. It took a lot of self-encouragement and counselling for me to slowly learn how to accept my imperfections and limitations."
It was not just the mental game that was tough on Shayne. She also had a bout with physical things. "My spine condition limits exercises I can do, PCOS and Hypothyroidism make my metabolism slow, and clinical depression and anxiety make it hard to go to the gym."
The change
With all the conditions she faced, it would've been easy to just let things go and not try. But Shayne did the opposite. "I made a mood board in my head of how my 'improved self' would look like after I achieved my goals," she said. "I imagined the clothes I'd love to wear and take OOTDs with, the new hobbies I wanted to try (blogging and YouTube), and how my body will get stronger and make it easier for it to deal with my sickness. This mood board became my source of motivation for myself."