Clozette has witnessed a lot of young women evolve from casual bloggers to emerging influencers. And as we watch their stories of personal success unfold, we can't help but wonder -- who are the wonderful people encouraging them from behind the scenes?
There's always that person in our lives, whose unwavering faith that we can achieve everything we set out mind to, help us get closer and closer to our goals. And they may not be the hero that other people may expect them to be, but we know deep in our hearts that we're nowhere near where we are right now if it weren't for them.
So in line with this year's
National Heroes' Day
, we decided to treat selected Clozette Ambassadors and their personal "heroes" to a hair makeover courtesy of our friends from
Matrix Philippines
. The
My Hair, My Hero
event aimed to give thanks to the people who are continuously supporting our Ambassadors with all their hearts, proving that heroism takes on a lot of forms in this day and age.
The event featured the latest in Matrix's hair colouring range: the ​
Wonderseries
, a collection of browns, reds, and wearable hi­-lift shades; ​
Light Master
, a powerful hair lightener that lifts the hair 20% faster with light boosting technology and conditioning panth​enol; and
So Color
, a colour enhancer with Kera­protect technology for long­ lasting vibrance.
Keep scrolling to find out more about what our Clozette Ambassadors had to say about their personal heroes and some extra deets about their hair makeovers!
Before the makeover, we asked
Clozette Ambassador Charlene Ajose
why she chose her mom for the occasion and her answer was truly heartwarming.

"My mama has been with me through most of the major changes in my life. I'm about to experience another one --[since this is] my first hair colouring ever-- and I want to share this experience with her. My Mama, My Hero." - Clozette Ambassador Charlene Ajose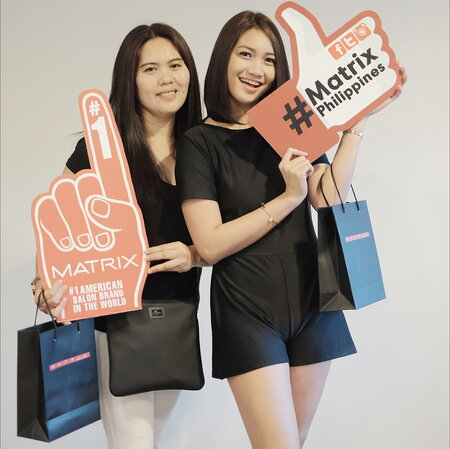 Going for a natural look for her first ever hair revamp, Charlene chose a subtle brown tone for her new hair colour, similar to her mom.
Clozette Ambassador Karen Fernandez
, on the other hand, took her BFF Gayle to the event in the hopes of stepping up her bestie's confidence.
"I chose my friend Gayle [as] my hero because despite of her busy schedule, she makes time to listen to my problems and drama in life. She's definitely a 'one call away' friend." - Clozette Ambassador Karen Fernandez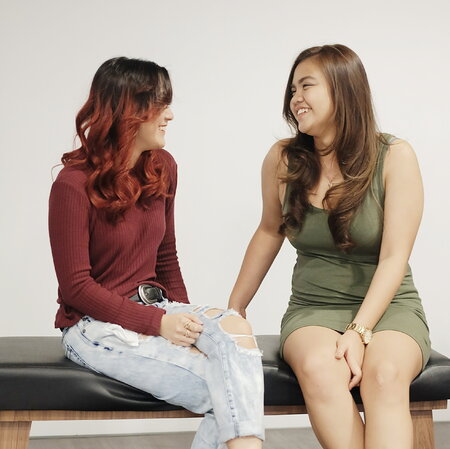 Opting for shades that show off their friendship's fun and youthful vibe, Karen went for a bright red shade and Gayle chose an ashy brown colour for their hair makeovers.
Overall, the result of the makeover showed two of the many facets of heroism in our lives: Charlene and her mom getting matching, subtle shades reflected their strong and amazing connection; while Karen and Gayle's choice in colours showed the dynamism of their relationship as friends.
"This experience had a tremendous impact not only on the way we looked on the outside but also how we felt on the inside. It made me realize that it's important to always try your best to bring your family to important life events. [The event] brought my Mama and I closer than ever!" - Clozette Ambassador Charlene Ajose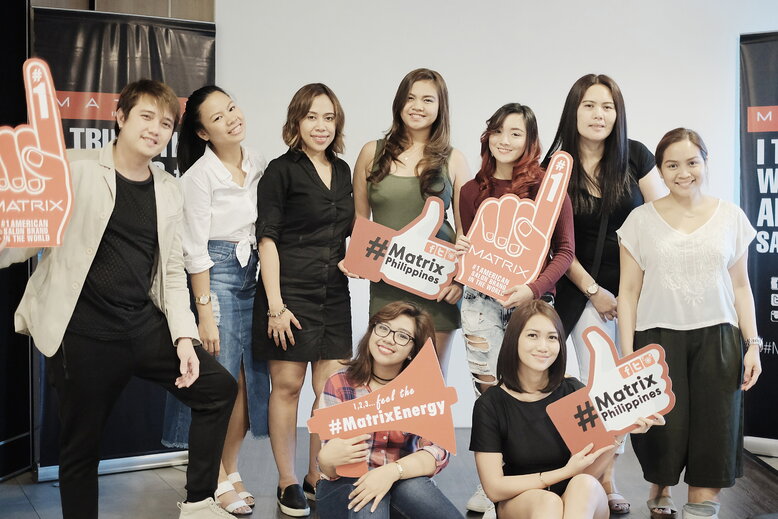 Clozette Ambassadors Charlene Ajose and Karen Fernandez with their heroes, along with the Clozette team and our friends from Matrix
"Our ultimate hair makeover experience was so fun! We learned new things about hair do's and don'ts and also got a chance to talk with hair experts. Because of the event, I felt like a totally new person with my new hair 'do and my friend Gayle also felt the same! Thanks to Clozette and Matrix for this experience!" - Clozette Ambassador Karen Fernandez

--------------------------

For an amazing hair colouring and treatment service experience for you and your hero, don't forget to ask for the brand MATRIX the next time you visit your favourite salons in the Philippines!