The popularity of natural-looking makeup with a focus on healthy, beautiful looking skin has made the younger generation more serious about good skincare. French skincare brand
Clarins
decided to hop on this trend through their new
myClarins
skincare line, catered towards millennials who have a budding interest in caring for their skin.
The myClarins line seeks to meld the best of nature and skincare science with an 88% natural approach. With fruits, floral water, and plant-based extracts included in their formulations, the road to healthy skin is paved with healthier ingredients. The packaging is also playfully minimalist — perfect for those snaps on your IG feed — in true millennial fashion.
The myClarins line features nine new products in their roster. All of these have the intent of meeting the five criteria for healthy skin: a radiant and luminous visage, a glowing complexion, and skin that is hydrated, smooth, and plump. Their In&Out Complex makes sure that skin is primed to get the most nutrients with coconut water, while alphonse extract helps remove stress-causing pollutants. The range is free from phthalates, parabens, sulfates, and cruelty, proving that good skincare and good skin have nothing to hide. Below are the products in the myClarins lineup.
myClarins Micellar Cleansing Milk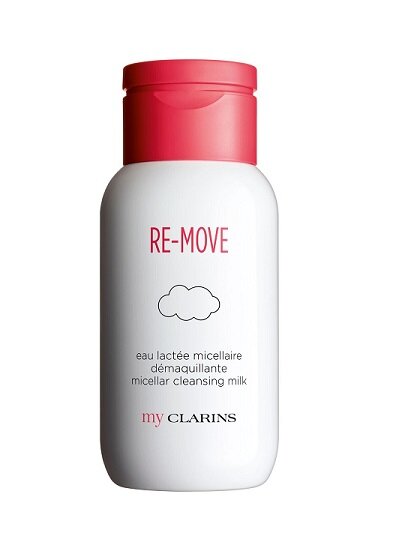 myClarins Micellar Cleansing Milk, SGD30/~USD22 for 200mL
This comfortable and lightweight makeup remover combines the hydration of water and cleansing power of milk. Fig extract hydrates even the most sensitive skin.