Believe it or not, our necks have the power to capture the attention of those around us — drawing eyes and even noses when we decide to dab perfume on the sensitive area just above our pulse. Necks are also one of the most delicate parts of our body so it's a mystery how we can easily dismiss this region. But not anymore. It's time to give our necks a little TLC by using these products and following these simple beauty tips.


Get extra
Go beyond your jawline when putting on moisturising cream on the face. Check out
Estée Lauder Resilience Multi-Effect Tri-Peptide Face and Neck Crème
whose special formulation ensures collagen and elastin production that makes both your face and neck looking young.
Sunscreen is a must
Just like the rest of our body, the skin on our neck needs protection from UV rays to make sure that it doesn't get damaged over time. And it's actually kind of a must since our neck area, most of the time, is exposed to all kinds of elements including sunlight.
Perricone MD Cold Plasma+ Neck & Chest Broad Spectrum SPF 25
has enough UV protection to make sure our necks don't get any ugly sun spots and keep them looking even-toned and smooth.
It's best to exfoliate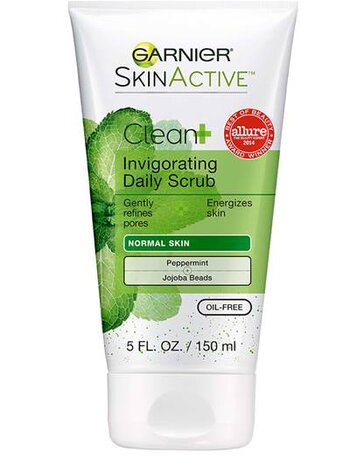 Exfoliating your neck at least once a week will ensure that you get to remove dead skin cells. This is best done, of course, while you're in the shower so it's advisable to extend face exfoliation further down to your neck. There's no need for a separate neck scrub; what you use for your face is ok. Try
Garnier SkinActive's Clean + Invigorating Daily Scrub
, a gel scrub formulated with Jojoba beads that deeply cleanse and polish to refine pores.
Sculpt your neck
Fancy a beautiful neck like a ballerina's? We're not promising that you'll get exactly a swan neck-like silhouette, but there are products that can help you achieve a slimmer looking collar area. For one, the
Dr. Brandt Neck Sculpting Cream with Gua Sha Technique
is considered to be a special neck cream that comes with its own sculpting tool. The cream itself is formulated with skin-tightening ingredients like hyaluronic acid and pea extract that promotes elasticity.
Meanwhile, a gua sha tool made of rose quartz is said to be effective in sculpting the face and neck so the product can penetrate more deeply into the skin.
Next, complement your sexy neck with these outerwear options.