Net-A-Porter.com has been everyone's go-to site for signature brands; and for the month of March, they have decided to give back to their patrons--the women all over the world! Net-A-Porter.com has unveiled an exclusive multi-brand assortment designed to support and raise awareness for International Women's Day. Each piece symbolizes empowerment whilst remaining true to the designers' signature aesthetic.
Here are a few of the pieces: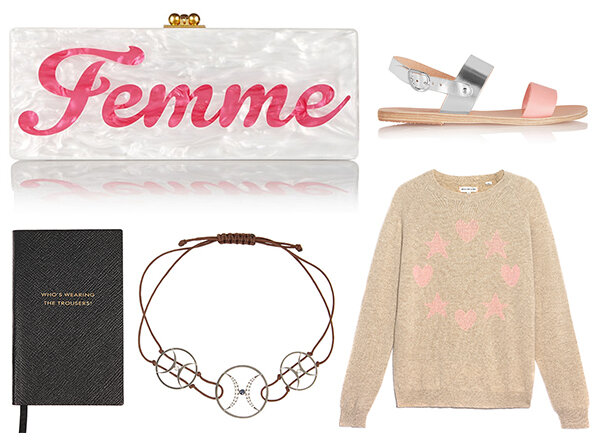 1: Femme clutch by Edie Parker is "a badge of honour" as stated by the designer himself.
2: Ancient Greek Sandals by Dinami in metallic for a Grecian goddess look--a strong icon for women.
3: A Smythson notepad with "Who's Wearing The Trousers" as a statement that reflects women empowerment and equality.
4: A Zeus & Dione Necklace wherein the "round symbol is the mother, maiden and crone symbol [relating] to the three stages of a woman's life."
5: Chinti and Parker Sweater with "a pink garland of intarsia stars, symbolising unity and strength, [which] are knitted alongside hearts [to] represent compassion and femininity."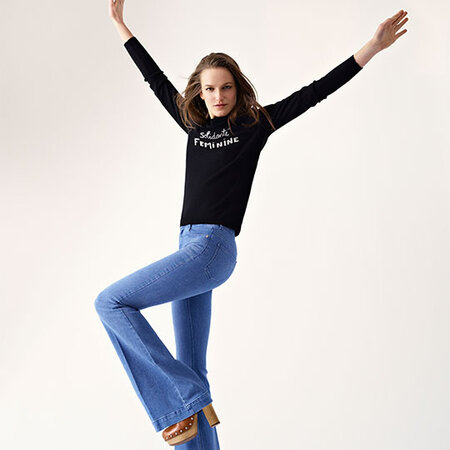 As a whole, the campaign will contribute to the UN Women's Fund for Gender Equality; and on top of that, Net-A-Porter will also encourage fans and followers from around the world to show their support by posting an image of themselves referencing a 'W' and declaring who empowers them--with the caption utilizing the campaign's official #EmpoweredBy hashtag.
Click here to know more about NET-A-PORTER's