A warm cuppa on a rainy day. A classic red pout for a glamorous night out. Some things are naturally meant for each other, while the pairing of two contrasting elements might produce surprisingly delightful results. With this in mind, we've specially curated five ultimate dynamic duos, each featuring an iconic tried-and-tested beauty pick from Net-A-Porter's newly-launched Beauty Hall of Fame campaign along with an on-trend fashion find. Read on to learn more and shop our selections below.
Smooth operators: Silk pillowcase & satin camisole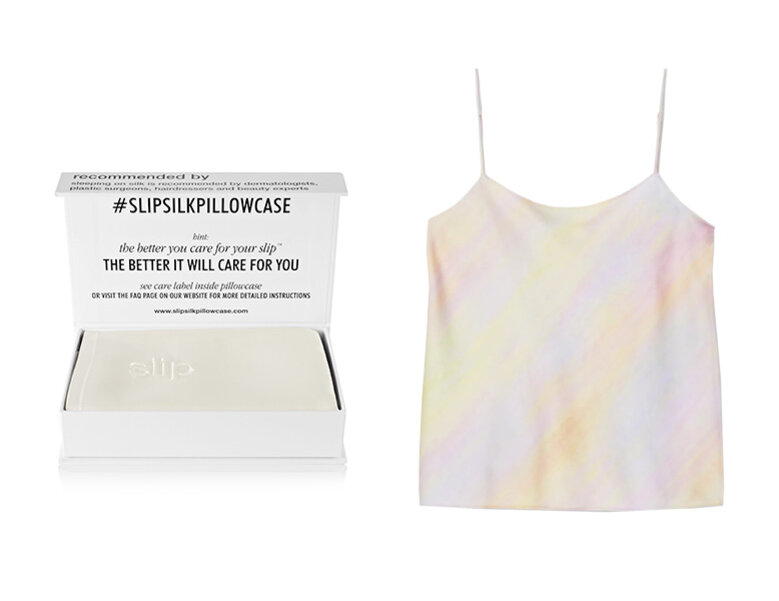 How do you wish to unwind after a long, hectic day? It's time you consider indulging yourself in a more luxurious yet laid back evening ritual, made possible by this silky smooth pairing.
Slip's signature pillowcases feel incredibly comfortable against your skin and are gentle on your hair as well. Made from the highest grade mulberry silk, this bedtime essential is also designed to regulate your body temperature and boasts a satin-like finish. Dress your pillow in the brand's embroidered white silk king pillowcase and look forward to many nights of sweet dreams ahead.
Elevate your nightly R&R experience with Vince's printed satin camisole, which features dreamy soft pastel hues which look as though they've been painted on with watercolours. With its slim shoulder straps, loose fit and languid satin material, it's the perfect piece to ready yourself for a restful night's sleep.

Refreshing respite: Hydrating cleanser & linen shirt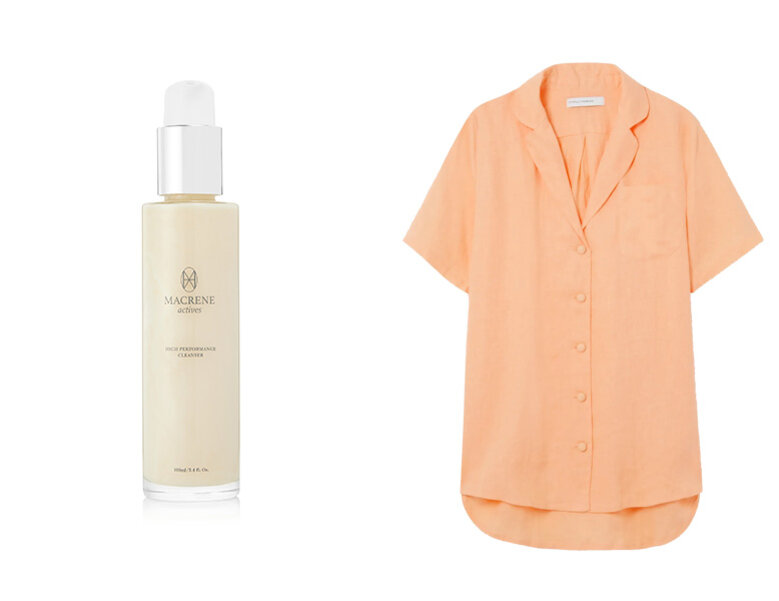 An ice-cold cocktail on a hot summer's day makes you feel refreshed and reinvigorated. Likewise, your skincare and ensemble possess the ability to perk up your day as well. Macrene Actives' vegan high-performance cleanser is especially useful in helping you thoroughly cleanse your skin after a long day of mask-wearing. Packed with niacinamide, antioxidant-rich green tea, aloe vera and other effective ingredients, this skincare essential is designed to hydrate your skin and strengthen your skin's natural barrier. Plus, it's suited for users with sensitive skin.
Style-wise, we've selected Faithfull The Brand's loose-fitting, pastel orange 'Charlita' shirt for its comfortable, breathable linen material. Wear it unbuttoned with a bandeau, or simply tuck them into your favourite denim shorts.
Passion players: Luxe lip palette & bold mules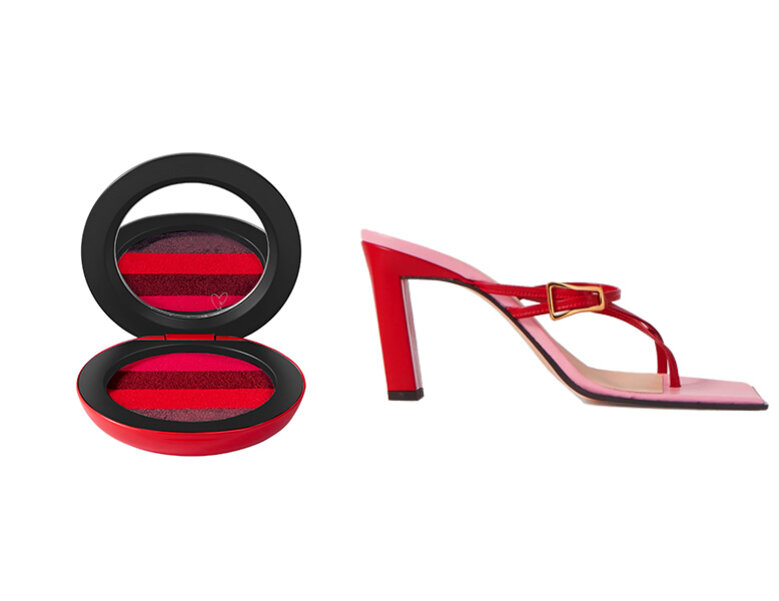 Red signifies passion, power and pride. It inspires you to showcase your most captivating self, whether it's trying out a new, statement-making lipstick or putting on a pair of confidence-boosting heels.
Paint the town red in Westman Atelier's lip suede in 'Les Rouges', an intensely-pigmented lipstick palette by makeup artist Gucci Westman, who has painted the faces of Hollywood's most renowned celebrities — from Reese Witherspoon to Jennifer Aniston. Formulated with nourishing, all-natural ingredients, the four matte shades featured in the palette also boast protective marula oil and collagen-boosting biomimetic peptides. Paint your pout in a shade of tomato-red if you're feeling feisty, or go with a fun fuchsia if pink is your thing.
Play up the passion factor with "Instagram-famous" label Wandler's 'Yara' two-tone leather mules, which are designed with bold red leather and contrasting pink footbeds. The mules' slender straps, gold-tone embellishment and angular block heels provide you with a flattering, leg-lengthening effect as well.

Tone-up tools: Skincare device & stretchy sports bra
Looking healthy and toned from top-to-toe is the ultimate foundation of any great outfit. After all, how you care for your skin and body's needs will have a profound impact on your appearance and well-being as well.
Celebrity facialist Joanna Vargas, who's known for her signature lymphatic drainage facial massages, debuted a handy, multifunctional skincare device called the magic glow wand earlier this year and it's what you need to take your at-home facial game to the next level. Built with targeted temperature and massage settings to help you achieve smoother and brighter-looking skin, this device also sculpts your face and reduces your face's puffiness. Select its cool mode to soothe irritation, or switch to its hot mode to re-create a pore-cleansing treatment in an instant.
Whip yourself into shape with a calorie-burning workout by suiting up in Beach Riot's 'Bowie' knotted cutout floral-print stretch sports bra. We reckon its summery print, stretchy fabric and cute cutout details will motivate you to push yourself a little more to achieve your fitness goals.
Best tressed buddies: Scalp serum & open-back bodysuit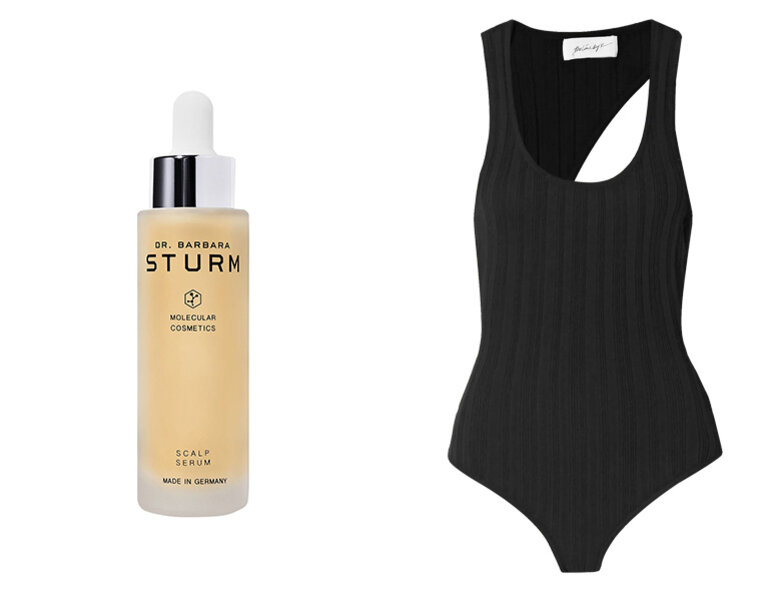 Being trapped in a tower ain't cute, however, Rapunzel's strong, luscious locks are worth a mention. Do like Rapunzel and pay attention to your tresses, so that your days are filled with plenty of good hair days and confidence. Then, look for a chic wardrobe essential that will highlight this crowning glory of yours.
Healthy, radiant hair begins with a healthy scalp. Get to the root of this important hair care routine with Dr Barbara Sturm's scalp serum, which is enriched with nourishing hyaluronic acid and plant extracts to maintain your scalp's moisture, along with purslane to soothe irritation. It's also formulated with caffeine to increase blood circulation to your scalp which helps to promote healthy follicles.
Ready to flaunt your glossy tresses? Put on The Line By K's 'Isaura' bodysuit, where its scooped neckline, sleek open back and ribbed design will draw attention to your hair and neckline. Knitted for a close fit, style this with a tousled ponytail and a figure-hugging skirt for evening cocktails, or with a pair of high-waisted shorts for weekend brunch affairs. Which is your favourite style and beauty pairing?
(Cover photos from: Net-A-Porter.com)
* Clozette receives a commission when you buy through our links.
Discover more editor-approved picks from Net-A-Porter's Beauty Hall of Fame edit here.