Contrary to popular belief, you don't arrive at hydration city by hopping on board the water train. Depending on what your current skin condition is, you need to make pitstops and change gears to arrive at your desired destination — that is hydration inside-out.

Before you dismiss it as laborious, though, here's proof that it's actually easy. You just need to make a few tweaks in your routine and trusty aqua-rich, moisture-giving products like the
Neutrogena Hydro Boost Water Gel​
and ​
Neutrogena Hydro Boost Capsule In Serum
​. To prove it, we had three members of #TeamClozette — Jordianne, Dhivya, and Vicky — try a 7-day challenge that will give your skin the surge of hydration it needs.
Use a humidifier
More often than not, we find ourselves cooped up in airconditioned spaces — whether it's for work or leisure. While the cold can be comfortable, especially when you live somewhere so hot, it can also be too drying to the skin. The easiest way to remedy this is by using a humidifier.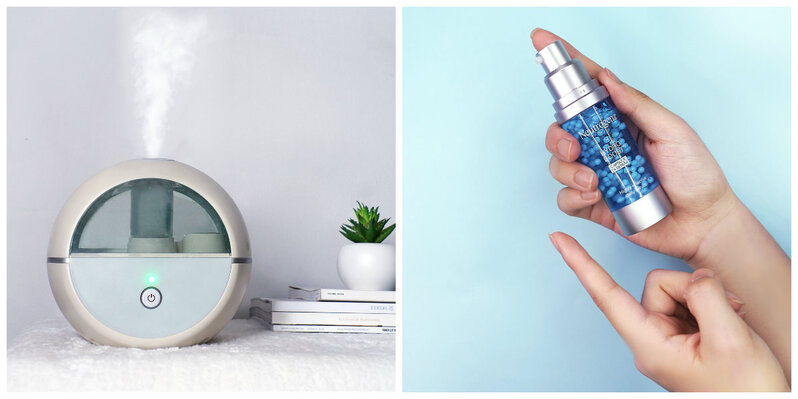 At night, before going to bed, make sure you put on a hydrating serum like the Neutrogena Hydro Boost Capsule in Serum, which instantly quenches dry skin*. It also helps repair the skin's moisture barrier and protects the skin from getting dry. The capsules found inside the serum release antioxidants that help fortify the skin barrier and protect against recurring dryness. After that, turn on your humidifier and sleep in peace — and hydration.
"Aside from getting cold and cough because of the airconditioning, I noticed my skin also becomes incredibly dry. So using a humidifier was a welcome change for me," Jordianne says of the experience. "After doing it for seven days, along with using the Hydro Boost Capsule in Serum, I noticed I don't have dry patches when I wake up anymore. There's also a glow to my skin."
*Based on SIUT Test Results