The Korean beauty market is a vast and competitive one with hundreds of brands releasing a ton of new products every season. It's not exactly bad for us because as proud beauty addicts we enjoy the variety of products and the number of options we have to add to our flowing collections!
But if you want to mix things up and are looking to try out new beauty brands that are worth adding to your beauty stash, here are the 3 that you should try next!
--------------------------
Heimish
(photo from Heimish)
Launched in the beginning of 2016,
Heimish
is a sleek makeup brand which focuses on bringing out your natural beauty through neutral shades and colours suitable for everyday. Their products place emphasis on modern and refreshing makeup looks; the kind all women can use. Plus, with their pastel baby pink and brown, their packaging is definitely pleasing to the eye!
A must-try product from their collection is their eye shadow palette. With 6 variations to choose from, each palette contains 8 shades that feature trendy and classic hues to give you endless combinations with your eye looks. If you want to learn what type of looks you can come up using the palette,
click here
for an illustrated tutorial.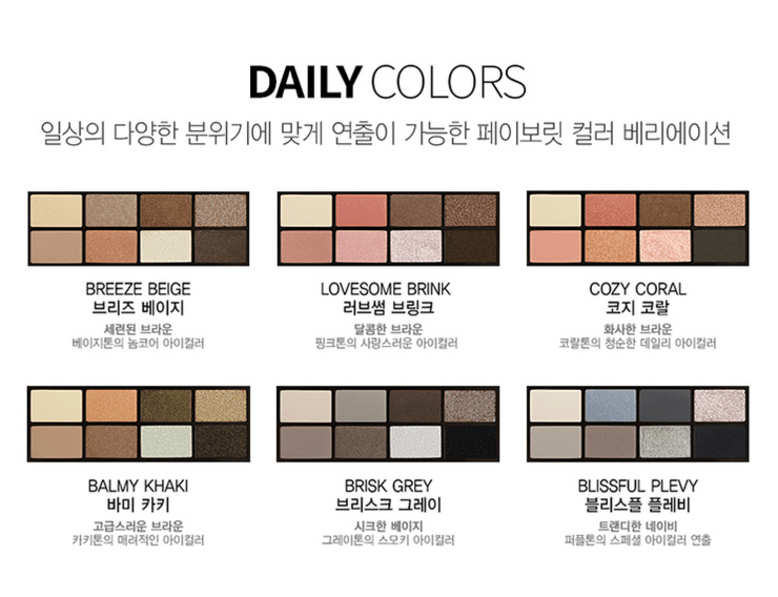 (photo from Heimish)
If you want to get your hands on their products, you can check out
Style Korean
as Heimish works with them to allow their international fans to purchase their products!