The thing about the new year is being able to reset your style and get yourself ready to dress-to-impress. So what if 2014 wasn't the year when you took the fashion scene by storm with your well-styled OOTDs? It's a whole new year and there's no time better than now to refresh your style choices and start the year in-style.
So we took a peek into the collection of one of Asia's leading online fashion destinations and hand-picked the Top 5 items everyone should add to their wardrobe this year.
--------------------------

Mango Metallic Pleated Skirt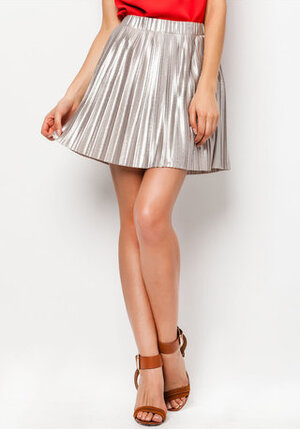 (Get It Here)
Just because the festive holiday season is over doesn't mean you have to put a halt on your love for all things shimmery, sparkly, and splendid! We're loving this Metallic pleated skirt from
Mango
with its elastic waistband and flared silhouette cut. Pair it with strappy heels and a black top for an effortless party look that you can rock all year.
Colour-Block Shift Dress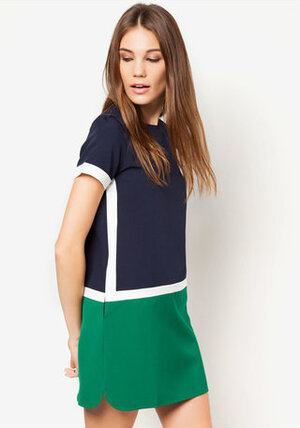 (Get It Here)
When you're a fan of colours as much as we are, a good colour-block dress is a definite must-have for your wardrobe. Transition your way into Spring fashion with this Navy/Off White/Green Colour-Block Shift Dress by
Zalora
. It has a relaxed fit with contrasting trims, and a stylized side hem that will look great paired with black booties--the perfect outfit for brunch with your best girl-friends!
River Island Crop Top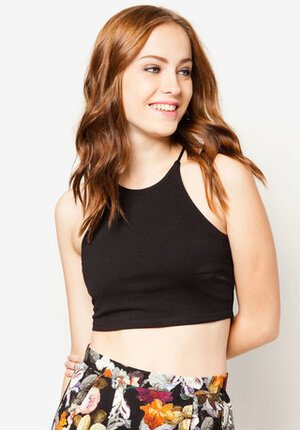 (Get It Here)
While it may be Sweater Weather now in our region, we know better than to expect it to last for long. Soon enough
, the cool weather will come to an end, giving way to the warm days of Summer. So get your wardrobe Summer-ready with this Racer Front Crop Top from River Island. Pair it with high-waist shorts or a skater skirt and strappy sandals for a sweet, flirty ensemble.
RED Torn Skinny Jeans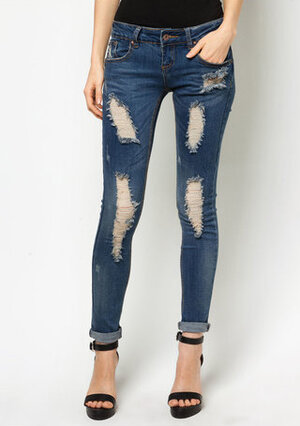 (Get It Here)
Jeans will always be a wardrobe staple and a good'ol pair of torn skinny jeans is a definite must-have. We're loving the slim lines and well-placed torn-detailing in this dark, skinny jeans from RED. Pair it with a peplum top and strappy heels for a sweet, girly look; or a baggy sweater and chucks for a laid-back weekend ensemble.
Material Girl Hi-Lo Bodycon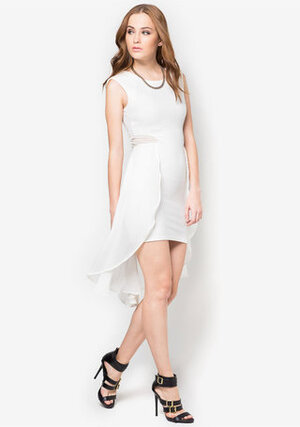 (Get It Here)
It's months away from Labour Day and if you're one who abides by the No-White-After-Labour-Day rule, then there's no time than now to add this to your wardrobe. This white bodycon dress from
Material Girl
features a textured, lightweight material and a hi-lo cut for a soft silhouette. Pair it with sky-high heels and a bright red-lip for a party night-out with your friends.
We've got a discount code for our readers from Malaysia!
(input the code upon checkout)