In life, there are ideals that we hold dear to us and know to be true. You get what you give; life is what you make it; and so on. One thing you should add to your list of things to note and know though is whatever your lifestyle is, you should protect yourself from odour-causing bacteria. Know what this means? Just because you don't perspire as much does not mean that your pits don't need deodorant. Unless you're one of those who carry the gene called ABCC11, which basically ensures that you don't produce odour in that area of the body — no matter how much or how little you sweat. You can quote us on this: using deodorant is essential. One that does more than control sweat like the
NIVEA Extra Whitening Deodorant collection
— available in roll-on and spray variants — is even better because there are actually skincare benefits to using it. Here are the reasons why.
Keep dry & fresh for up to 48 hours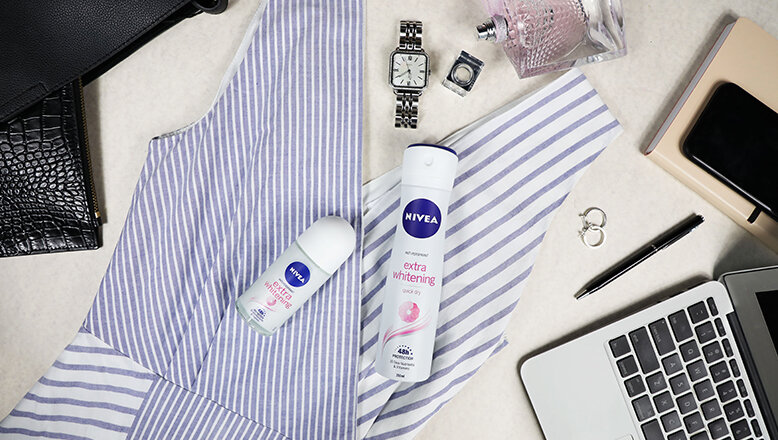 If you're the type to clam up and get really nervous before giving a presentation at work or if there's a stressful meeting you'll be part of, you're bound to break a sweat (pun intended). With the NIVEA Extra Whitening Deodorant, you can be sure you don't show signs of nervousness under your arms. Don't sweat it — it has antiperspirant properties that keep you dry and fresh for up to 48 hours.
Stay light and bright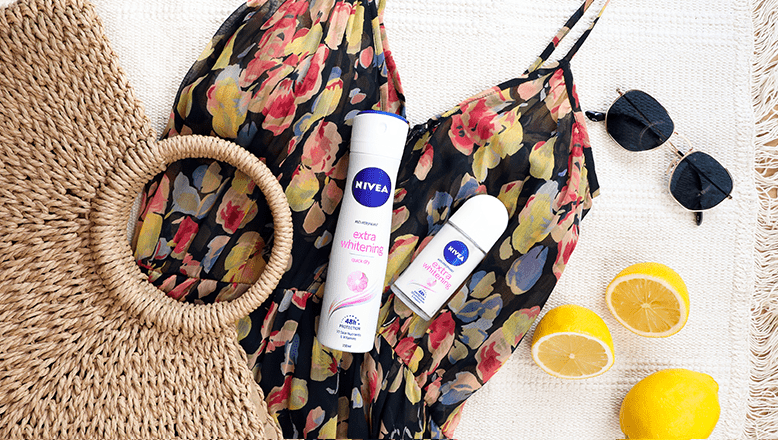 Out and about in our eternal tropical weather? We bet you are. Don't be scared to put on a sleeveless dress or top, raise your arms and let loose without a care in the world. This deodorant works to lighten and brighten your skin with its formula that contains Vitamin C of 95% purity and licorice extract.
Smoothen & soften with 10 skin nutrients & vitamins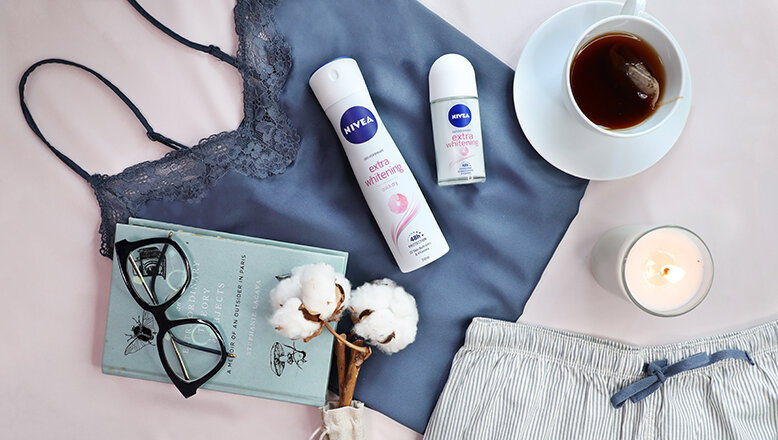 Did you know that the skin under your arms is similar in sensitivity as that on your face? So it's only right that you take care of it with gentle loving care. Treat it delicately with the help of this deodorant's 10 skin nutrients and vitamins that moisturise. It's safe for all skin types and alcohol-free, too. Plus, these ingredients also help minimise the pores and improve the rough texture of underarms. Looking forward to a cosy night in with soft, soothing comfort? Don't forget your NIVEA Extra Whitening Deodorant.

The NIVEA Extra Whitening Deodorant collection comes in roll-on and spray variants, giving you the liberty to choose which works best based on your lifestyle. If you're always on the go, the spray is best for you. If you prefer the more traditional method, rely on the roll-on. Whichever you decide on, expect protection that soothes, smoothes and brightens.
Find out more about the NIVEA Extra Whitening Deodorant collection on NIVEA's Instagram and Facebook pages.