Taking your makeup off before bed is a crucial step for any night-time skincare routine. However, it can be quite frustrating when you've swiped on your toner and still found traces of your makeup still peeking at you from the cotton pad. The good news is, an affordable new makeup remover has arrived on the market, and it's approved by makeup artists. Say hello to the
NIVEA Professional Micellar Water
.
We attended NIVEA's launch last 17 April to witness the unveiling of their new product in Singapore. Tested by makeup artists in Singapore and the UK, NIVEA Professional Micellar Water's lightweight formula penetrates deeply into pores to lift away dirt, oil, and sebum in one simple step, as shown on the demo with the model below.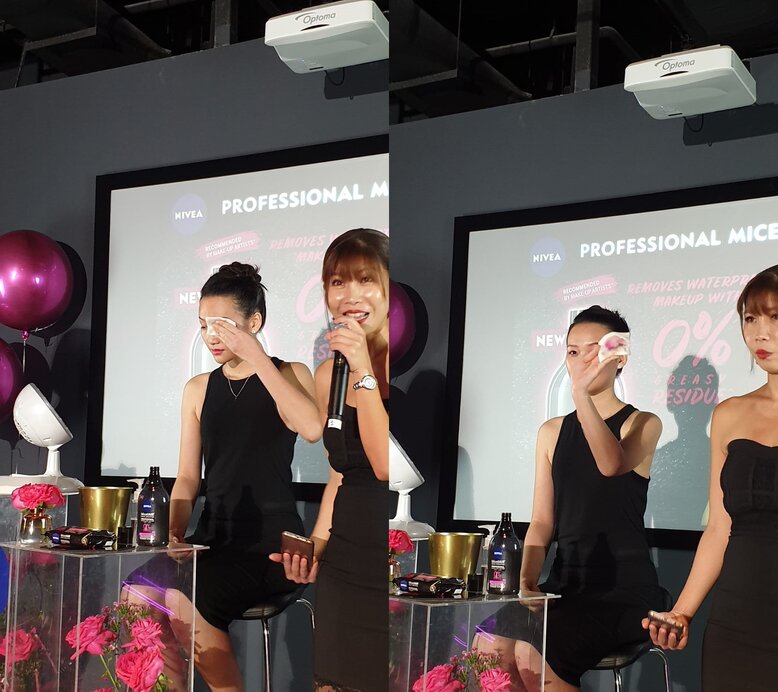 Its unique Micellar Complex features a bi-phase formula that combines micellar technology and dry oils. Together, this fast-acting, fast-absorbing formula works like a magnet to trap stubborn makeup and impurities from the skin. This makes it easier to wipe off makeup without any unnecessary dragging or tugging at the skin, which can cause fine lines and wrinkles.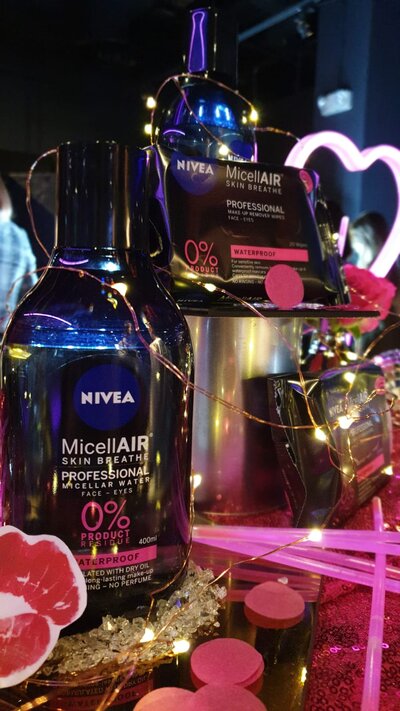 The addition of black tea extract gives it antioxidant and anti-inflammatory properties to help keep skin clear and glowing — perfect for the city girl constantly exposed to smoke and environmental pollution. The formula is also fragrance-free making it safe for sensitive skin types.
If you're piqued, NIVEA's new makeup remover has two variants. The NIVEA Professional Micellar Water (SGD19.90/~USD15 for 400ml) is recommended for heavy makeup users and is good for removing waterproof makeup sans the greasy residue afterwards that most cleansing balms leave. The NIVEA Professional Micellar Wipes (SGD10.90/~USD8 for 20 sheets), on the other hand, is a travel-friendly option, offering the convenience of makeup removal in one full swipe. Whichever you choose, it's guaranteed to leave you fresh-faced and ready to proceed with the rest of your skincare routine.
(Cover photo from: @niveaitalia)
The NIVEA Professional Micellar Water is now available at Guardian stores and will be available at Watsons stores from 25 April 2019. The NIVEA Professional Micellar Wipes will be available exclusively at Watsons stores starting 25 April 2019.