Singapore online fashion retailer, Her Velvet Vase (HVV), has accumulated some very impressive "firsts" over a span of eight years. They were one of the firsts to grace the concept of blogshopping, operating their retail business on a blogging platform. They were the very first to migrate over to a dotcom, amidst a flourishing marketplace buzzing with blogshops to the point of saturation. And this time, HVV goes beyond the borders – New York City to be exact – and sets up office, and their sights on the U.S. fashion scene.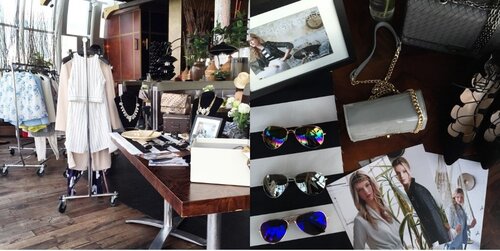 Clearly, HVV has always been ahead of its pack and we cannot be more proud of our homegrown label's impressive endeavours. This week, we attended the press launch of the label's New York Collection, inspired by the modern street style of Paris, Stockholm and – of course – New York.
"(The HVV woman is) charming, elegant and adventurous. She knows what she wants and she is always on the move," says HVV co-founder Clare Chan. At the launch, we were treated to a visual feast of classic tailored pieces that celebrates versatility and femininity, from apparels and jewellery, to shoes and accessories.
The New York Collection features three series to satisfy every woman's sartorial taste: the romantic Classic Pastels, the bold Black & Red series, and the understated Nude Palette. Together with some of our Clozette Ambassadors, Sydney and Celine, we wasted no time in picking out our favourite outfits. We're all ready to take on New York in style!
And for HVV fans in Singapore, Malaysia, and The Philippines: don't worry, you haven't been left out! Expect to see every single piece from their New York Collection available for purchase on hervelvetvase.com over the next weeks.