The holiday season will be in full swing very soon and we've got only a few more days to prepare for it. But before you think about what gifts to give, the decorations to put up and the food to prepare, give yourself some much-needed personal time to gear up for the whirlwind ahead. Start with the basics; make sure you've got the tools to keep your skin in tip-top shape and makeup on point. If you don't have the products you need in your vanity yet, keep reading and you might just find it in our list of beauty launches this month.
Kate Tokyo's Sparkling Eye Makeup Collection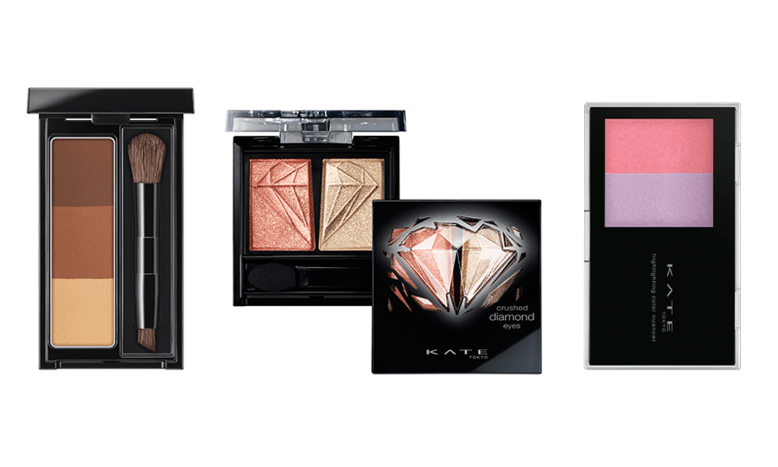 Kate Designing Eyebrow in Red Brown, SGD20.50/~USD14.95; Kate Crushed Diamond Eyes, SGD20/~USD15; Kate Highlighting Nuancer in Pink x Purple, SGD25/~USD18
Wanna try glitter makeup for the holidays? Kate Tokyo's Sparkling Eye Makeup Collection has some good and affordable options you can choose from. For eyes, they've got Kate Diamond Crushed Eyes, which are laced with crushed glitter pearls and come in two shades per palette (great for creating easy yet glam eyeshadow looks with depth). Then for some light blush, you can consider Kate Highlighting Nuancer. It's a pair of translucent blush for a subtle, healthy-looking flush. Finally, Kate Tokyo releases new limited-edition shades for their bestselling Kate Designing Eyebrow. Our favourite? The versatile Red Brown palette that's perfect for quick touch-ups.
Pony Makeup x MAC Celestial Collection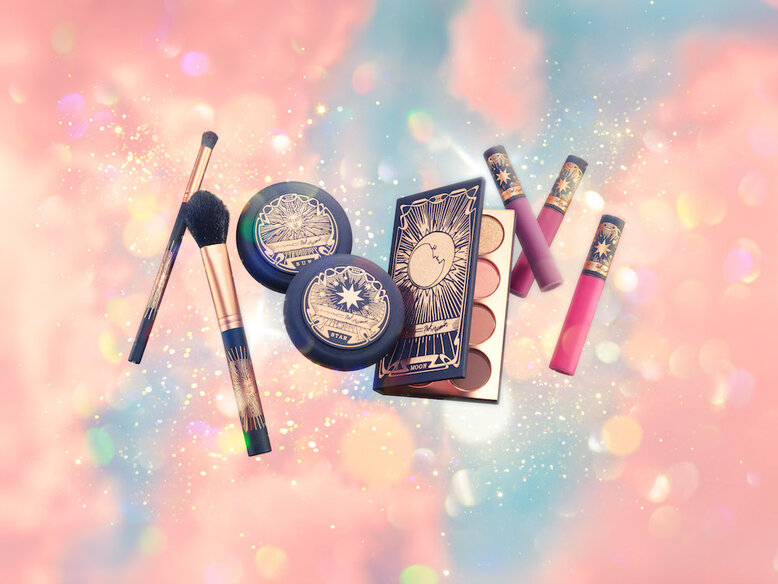 429SES Face Powder Brush, PHP2,900/~USD77; 532SES Duo Fibre Eye Shader Brush, PHP1,850/~USD49; Extra Dimension Skinfinish, PHP2,350/~USD62.34; Eye Shadow X 8, PHP3,300/~USD87; Matte Lip Mousse, PHP1,200/~USD31
After waiting for two months, Pony's collab collection with MAC is now up for grabs. This tarot-inspired makeup set is one of the biggest collaborations the beauty guru has ever had. "My collection with MAC is super meaningful to me in that I am able to bring K-beauty, Korean culture, and Asian beauty and culture to the global market," says Pony. True to the YouTuber's makeup style, the collection features wearable shades with a little pop of colour and glitter.
Sulwhasoo ShineClassic Limited Edition Collection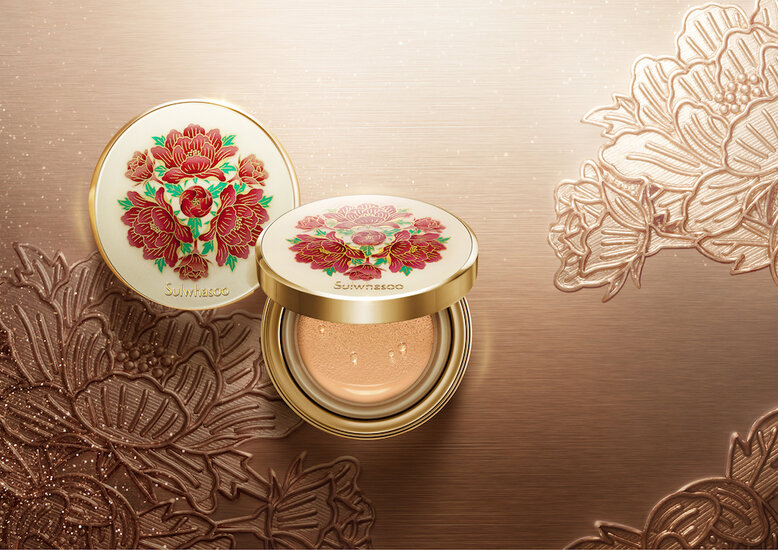 ShineClassic Powder Compact / Multi Powder Compact SGD228/~USD167; ShineClassic Perfecting Cushion Intense, SGD105/~USD76

Sulwhasoo showcases Korean heritage through their new collection which features the art of Chilbo (enamelling), and the beauty of Seokmorando (royal paintings of the peony plant from the late-Joseon dynasty that signify the bloom of life, wealth, and honour). And in partnership with Asian Civilisations Museum, Sulwhasoo will donate part of the sales from ShineClassic limited edition collection. This design will be available for purchase by 24 October at all Sulwhasoo boutiques.
Albion PowderlessT Foundation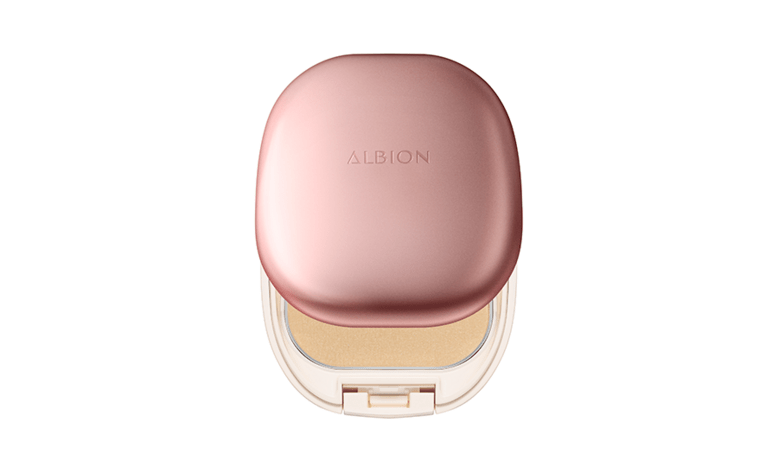 SGD86/~USD62

A powderless-feel powder foundation? Yup, that's a thing now. Albion is launching a new-concept foundation that instantly dissolves into the skin with ease. The brand claims that regardless of layers applied, the PowderlessT will give zero caking and 'powdery feel' all thanks to its extra-fine powders. We don't know about you, but we're excited to try this for the holiday season.
By Terry Launches New Hyaluronic Collection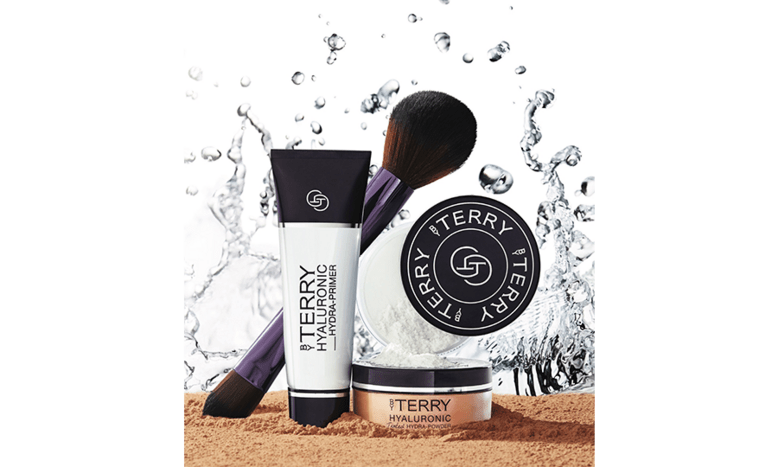 Hyaluronic Tinted Hydra-Powder, SGD89/~USD64; Hyaluronic Hydra-Primer, SGD90/~USD65; Hyaluronic Tool-Expert Dual-Ended Face Brush, SGD75/~USD54
It's no secret that Hyaluronic Acid is one of the most favourite skincare ingredients of all time. It's great for sensitive skin types and quenches our skin in a jiffy. If you love Hyaluronic Acid as much as we do, you should check out By Terry's expanded makeup range infused with Hyaluronic Acid. It includes the Hyaluronic Tinted Hydra-Powder (colour-corrects your complexion), Hyaluronic Hydra-Primer (provides a matte look) and Hyaluronic Tool-Expert Dual-Ended Face Brush (ideal for compact and loose powder application).
Minon Amino Moist's Sleeping Mask Moist Gel Pack Hydrate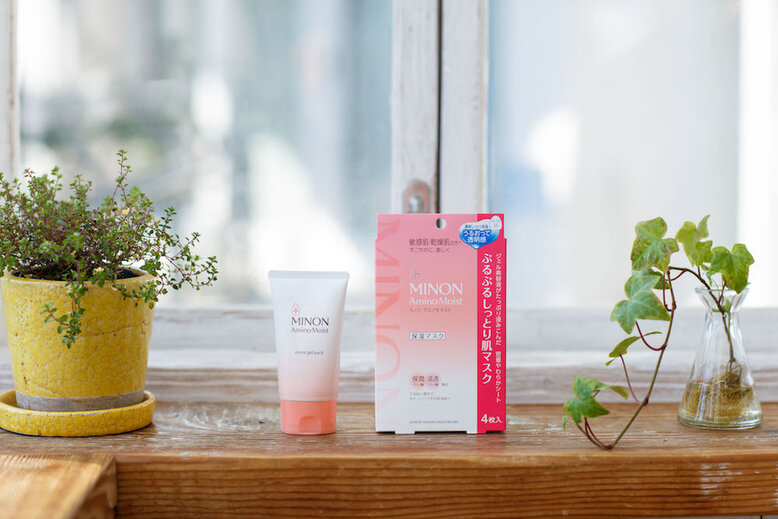 SGD32.90/~USD24
Like any other event-filled periods, anticipate that the holiday season will be hectic. In these times, having a hassle-free easy restorative skincare routine is a must. You can try Minon Amino Moist's new Sleeping Mask Moist Gel Pack Hydrate. This non-sticky, lightweight sleeping mask is packed with amino acids that support the skin's barrier function and enhance smoothness to the skin.
Dior Limited Edition Prestige La Crème Cryo-Modeling Duo Applicators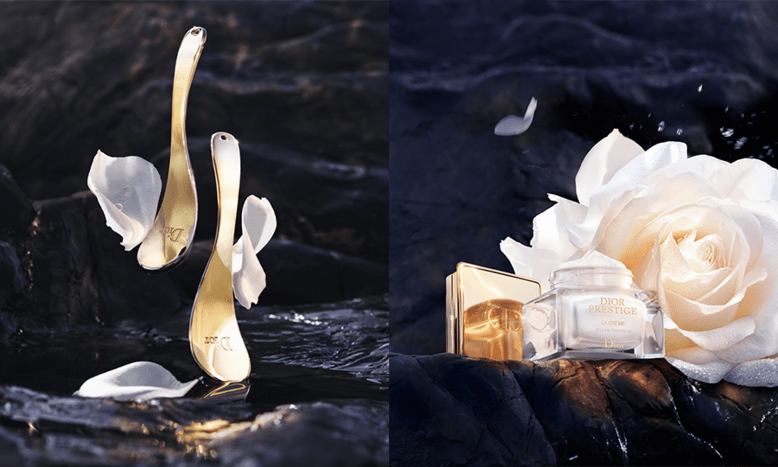 SGD505/~USD370
Dior Beauty introduces Dior Prestige La Crème, a luxurious skin fortifying face cream infused with extracts from a resilient wild rose called Rose de Granville. To enhance its effects, the brand recommends using the new limited edition applicator called Cryo-Modeling Duo. This duo of collectable applicators follows every curve of the face, increasing the massage surface, smoothing the micro-texture of the skin and remodelling contours.
Huile Prodigieuse® Floral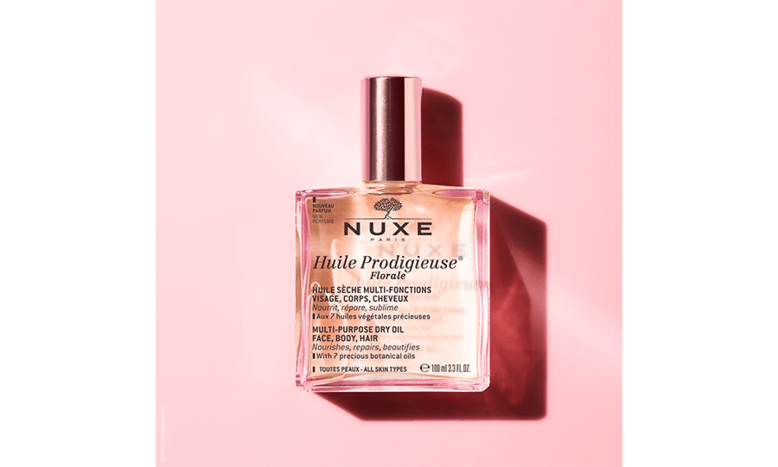 Price unavailable
Composed by Irène Farmachidi, this new variant of the cult-favourite Huile Prodigieuse Dry Oil celebrates sensuality with its sweet fresh scent. It's the same beloved formula with a sweet twist!
Missed last month's launches? Check them out here.