The Korean wave is on a rampage and is showing absolutely no signs of slowing down. Mind you, when we say Korean Wave, we literally mean just that -- on your hair, that is. From Singapore to the Philippines, the
Korean Curls
is taking over Southeast Asia. We even know of friends who specifically travel to Korea to get their hair done Korean-style!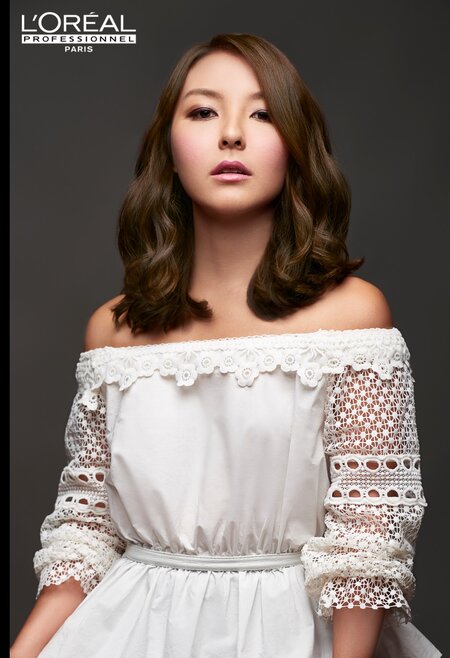 With the launch of
Curlia
,
L'Oreal Professionnel
's new Korean Curls in-salon service, getting the Korean Curls is as easy as heading to your nearby partnering salon of L'Oreal Professionnel. Curlia combats three common fears of hair perming -- hair damage, manageability and lengthy waiting time -- by infusing the cold-perm technique and L'Oreal's exclusive
Micro Oils-ex with botanical extract
for natural, luscious curls. No need to spend outrageously long hours at the salon, the cold-perm process and time is much more compact compared to the regular hot-perm.
In conjunction with the launch, Korean celebrity hairstylist
Gunhee
-- the mane man behind the hair looks of some of the biggest names in K-pop (think
Super Junior
,
JYJ
, and
4 Minute
) -- created four hair looks, all of which mirror after the popular Korean Curls hair trend that is all the rage right now.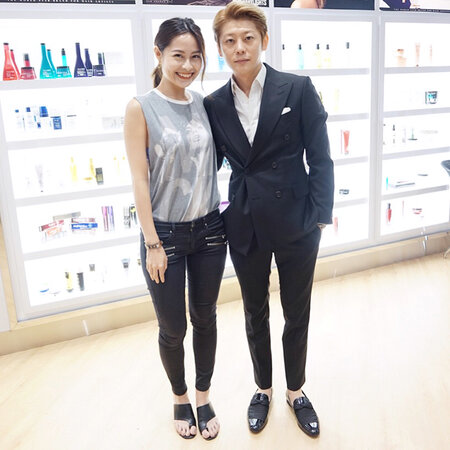 We sat down for a chat with Gunhee and find out why he chose to set up shop in Singapore, and which Korean celebrity personally takes care of their hair best (be prepared to be surprised!).
We all know the key elements of Korean fashion, skincare and makeup. What about Korean hair?
If you look at K-pop stars, or especially in K-dramas, you see a very natural look. [The Korean hairstyle] is definitely very different from the Western style. Koreans prefer natural, and it's something that is very suitable for Asian. "Natural" is the keyword for Korean hair.
Which Korean celebrity, in your opinion, has the best hair to work with?
There is no [particular] hair that is easy to do. It is always difficult because it depends on the concept I am [going for]. It is more of when I've gotten used to the person that I'll know what they like and what they dislike. [After] working with these people more often, I become more comfortable. I am always nervous [while at work], so it's not easy. Super Junior's
Heechul
is the best to work with definitely, because he's my closest friend.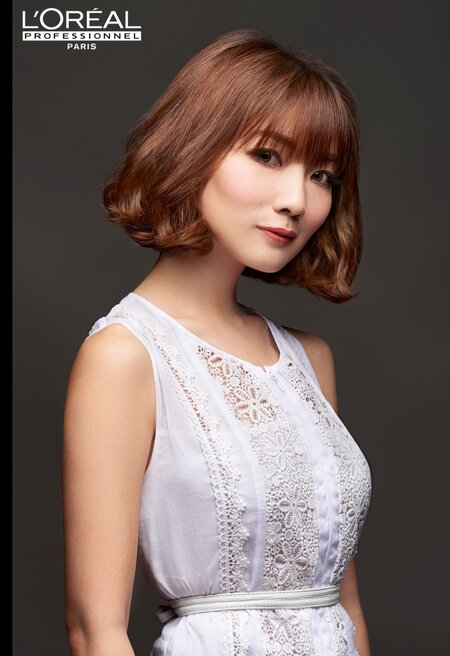 Which Korean celebrity personally takes care of their hair best?
Nobody takes care of their hair best, because they [just] go to the salon [to get their hair done and treated]. When they're not working, they wear a cap.
You're currently heading the Bella K-Beauty House in Singapore. Why Singapore?
I [plan to expand] internationally, but I particularly chose Singapore because I wanted to start from Southeast Asia. There are many other countries around Singapore, but Singapore is definitely an easier place to start because it's so "international".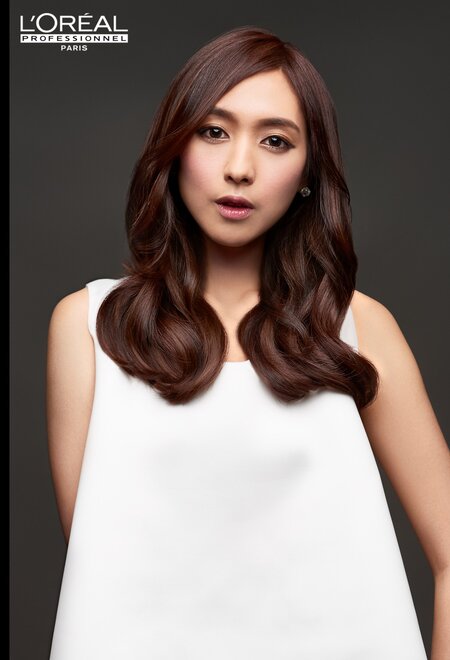 What's your take on the Curlia?
[It's a] good product. Before this product came out, Koreans prefer the hot-perm. But with Curlia (which uses a cold-perm technique), you can almost get the same kind of curls with lesser damage on the hair. Process time is shortened as well.

You created four Korean Curl looks for the launch that are inspired by the four renowned Korean districts -- Cheongdam, Insadong, Myeongdong and Cheonggye. Which is your favourite look, and which district has the best hair?
I definitely prefer the Cheongdam because I'm from Cheongdam. There is no specific place [that has the best hair] because different hairstylists have different styles. But Cheongdam is well known for a lot of K-pop stars and celebrity sightings, [so the spotlight is definitely] on Cheongdam.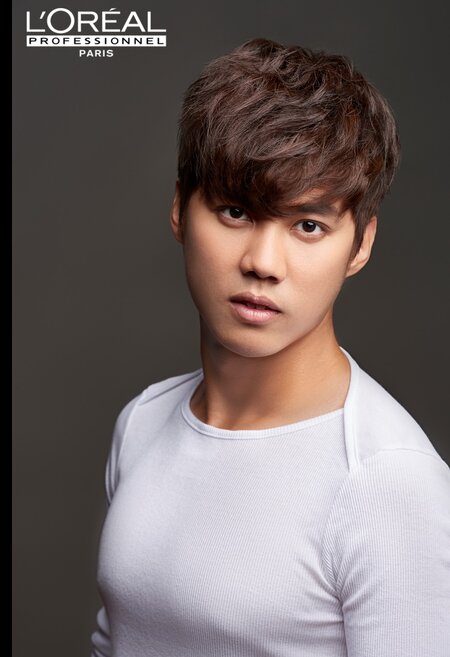 If given 10 minutes to get ready in the morning, what is the best solution for quick hair fix?

Before you sleep, do a little [bit] of styling. That's why we recommend the Curlia perm -- so you don't need to do much. Just do some twirling before you sleep, and a little bit more [when you wake up in the morning].
Most Singaporeans have straight hair [partly due to the humid] weather. If you do a perm, there is more volume in the hair. So even if it's humid, it's not as flat as straight hair. [Plus,] you still get the natural look.
--------------------------

What are your thoughts on Korean Curls? Share it with us in the comments below!