Ever had moments when you feel you have a particularly Fragile Ego? Or times where you are feeling playful despite your usual naive demeanor? Now you can express yourself vibrantly through the use of Estée Lauder's latest lip innovation - the Pure Colour Envy Liquid Lip Potion, a lip colour that does it all, just like how women are able to perform multiple roles in life, and wear many different looks for the various occasions.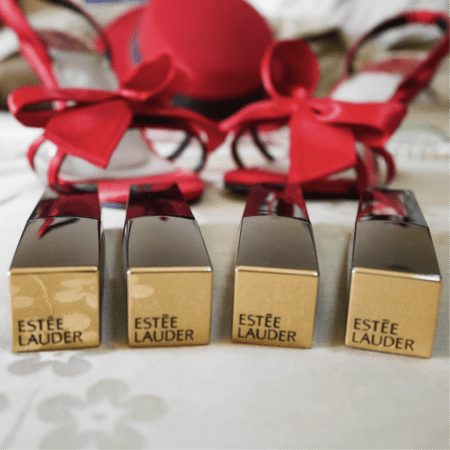 All in a day, we go to work, attend parties and events, and skip to our hot dates. What we really want (no we actually need it) is a formula that excels in function, appearance, and also appeals to our desires and moods. The Pure Colour Envy Liquid Lip Potion is luxuriously lightweight, yet fulfills the rich colour intensity of a lipstick. The best part - it is so easily applicable, like the slip of a gloss, and comforts the lips with moisture and nourishing oils. The result is soft, supple, smooth and beautiful lips: talk about depth, dimension and definition all in one stroke.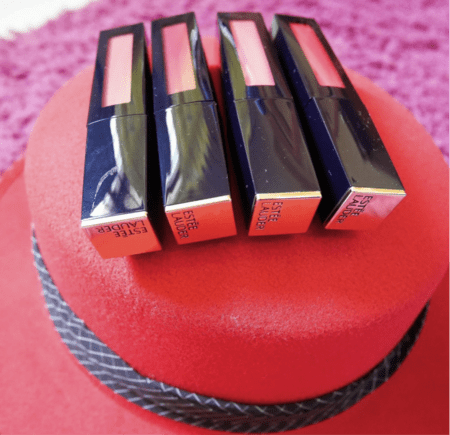 What amazes me about the Pure Colour Envy Lip Potion is its satiny finish and brilliant pop of liquid colour that gives my lips a visibly fuller, more voluminous and curvaceous look. And its lasts and lasts (up to 8 hours, to be precise), while my lips remain soft and "scented" (red currant, mandarin orange and apple blossom). It's now so natural to feel polished and sophisticated.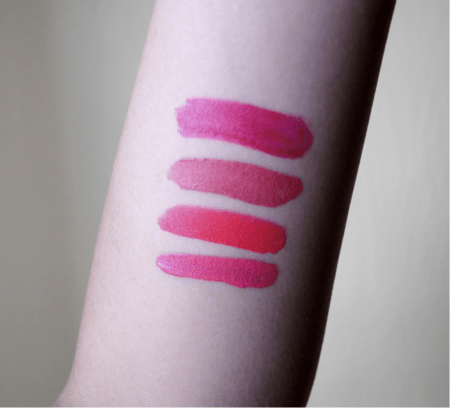 From top to bottom: Swatch of Fragile Ego, Fierce Beauty, Naughty Naive and Wicked Sweet.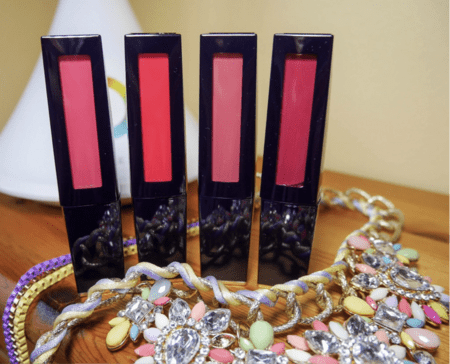 Pure Colour Envy Lip Potion's sleek elongated iconic silhouette in Estée Lauder's signature navy and gold-one, and features a rectangular window that frames each shade's colour for simplified shade selection.
What makes a lip product so potent? Estée Lauder's Advanced True Vision Technology contains 'Concentrated Liquid' structural pigments that create rich colour, definition and volume. Its Time Release Encapsulated Moisture Complex with Hyaluronic Acid and a nourishing cocktail of Avocado Oil, Jojoba Oil and Sunflower Oil further boosts lips' ability to attract, capture and seal-in continuous hydration.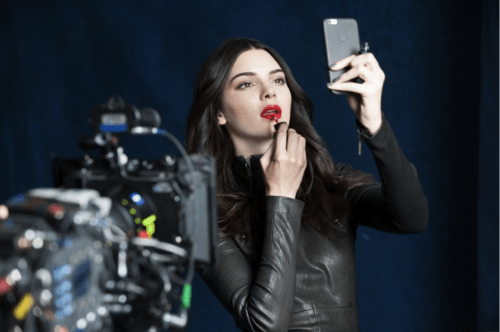 Fashion 'It" girl and social media sensation, Kendall Jenner, fronting the Pure Colour Envy Lip Potion campaign. Dressed in motorcycle-chic and head-to-toe black, in downtown New York City, Kendall's richly pigmented, sculpted lips drenched in Lethal Red take center stage, exemplifying her universal appeal and modern, sexy air.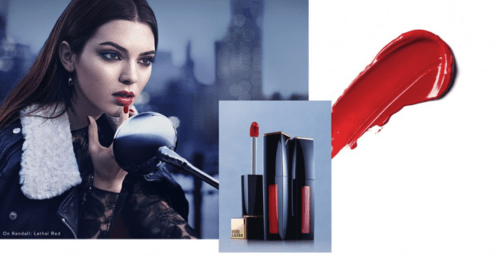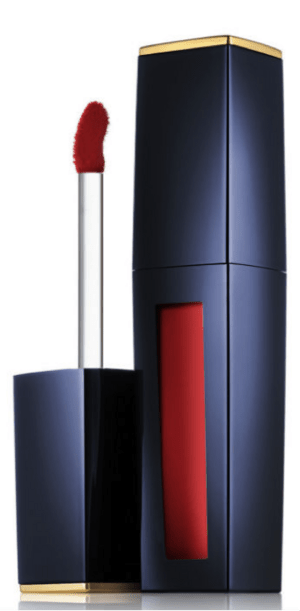 Another major love for this lip product - its slanted and curved tip applicator thoughtfully designed to glide effortlessly on the curve and lines of the female lips. In a few swift motions and I'm all done and decked with perfect lips. Oh, how I adore efficient beauty innovations.
Check out the curated collection of 16 seductive shades that are universally flattering for all skin tones, in 4 main categories - Nudes to Browns, Corals to Reds, Pinks to Berries and Mauves to Plums. A different lip colour everyday for different looks/outfits? I'll gladly oblige ;)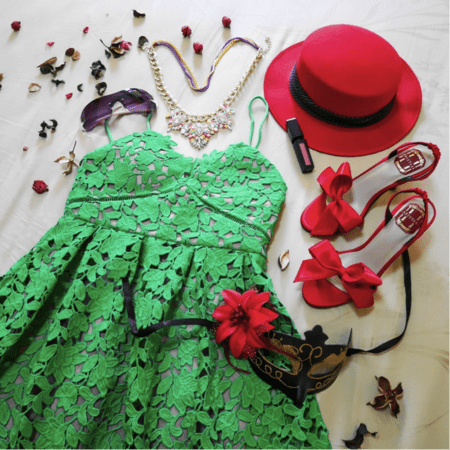 My festive outfit flatlay featuring the Estée Lauder Pure Colour Envy Lip Potion in Wicket Sweet.
And here are my "4 looks" with 4 shades of lip colour. Makeup, outfit and setting are deliberately kept constant to show how a different lip colour can change the appearance, vibes and emotions generated instantly. And I am absolutely fascinated with how full and smooth my lips look in the Pure Colour Envy Lip Potions!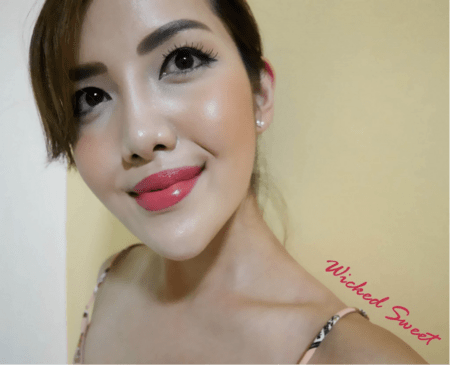 (Pinks to Berries)
A shade that's sweet with a touch of naughty, rebellion and not-so-innocent intentions. Vibrant, gorgeous and very feminine.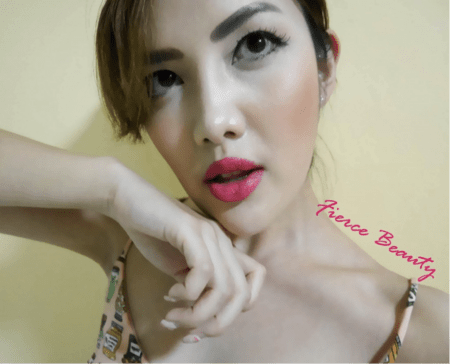 (Corals to Reds)
Some character you've got. A shade that possesses beauty, power and ambition.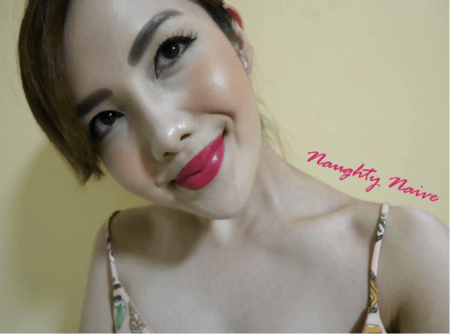 (Pinks to Berries)
What's behind that smile, and what do those eyes say? A colour so luscious and rich, it almost tastes delicious.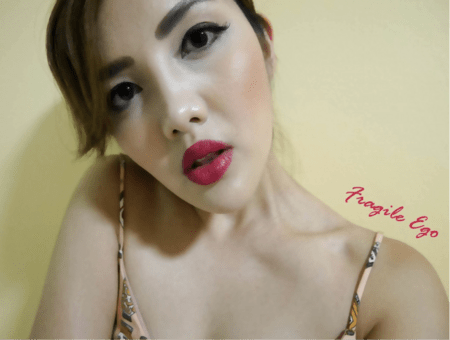 (Mauves to Plums)
Don't mess with me, but mend this broken heart. An emotional colour that speaks a thousand words.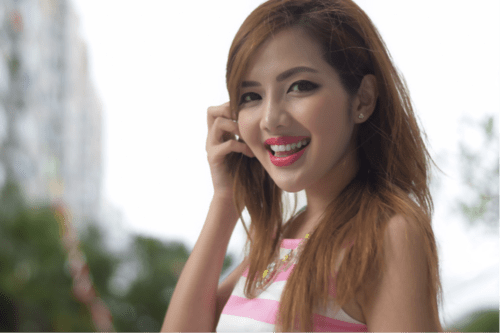 Sealing this post with kisses ♥ Melissa Jane
Which lip colour do you like? Let us know in the comments below!