The new Pure Color Envy Liquid Lip Potion is the latest in lip innovation by Estée Lauder, which features a lightweight formula that has the benefits, colour intensity and plush comfort of a lipstick, lip gloss and lip balm all rolled into one!

I really adore this product – it gives my thin lips a more voluminous and curvaceous look and most importantly features long-wearing and rich colour-maintaining properties for as long as up to 8 hours! Thanks to Estée Lauder's Advanced True Vision Technology, the Pure Color Envy Liquid Lip Potion contains 'Concentrated Liquid' structural pigments that create rich color, definition and volume on every application.

With it's new, slanted and curved tip applicator, application has never been easier and more precised! It's sleek elongated and seductive packaging with the brand's signature navy and gold-tone is completed with a rectangular window that frames each shade's colour for simplified shade selection.

I like that each respective tube of Pure Color Envy Liquid Lip Potion is also equipped with Time Release Encapsulated Moisture Complex with Hyaluronic Acid to help boost our lips' ability to attract, capture and seal-in continuous hydration!
Transform your looks for the different styles with the different shades of Estée Lauder Pure Color Envy Liquid Lip Potion!
With a wide variety of shades flattering all skin tones – from nudes to browns, corals to reds, pinks to berries and mauves to plums; I can assure you there is bound to be not one nor two, but at least a few shades that you would love to have to express yourself through multiple styles!
I would love to pick all shades of Estée Lauder Pure Color Envy Liquid Lip Potion to incorporate into my lifestyle - every single shade is simply too alluring and I can literally find an outfit or mood to match the respective shades with!
Experimenting with the shades that would suit my overall lifestyle better, I picked these 3 shades :
Naked Ambition (Nude shade) #01
Cold Fire (Pinkish-Coral shade) #05
Quiet Riot (Bright red shade) #10
I am a Piano Teacher so I have to portray a more serious side of myself towards my students and their parents – I have to look professional as first impression counts a lot as a teacher and a role model!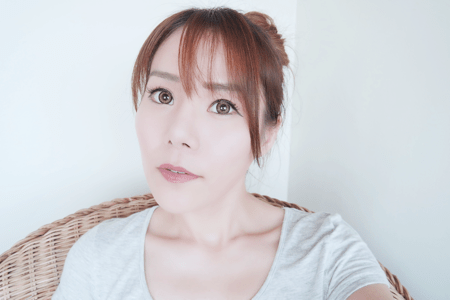 I would normally dress myself in a plain-coloured long maxi dress, wear very minimal and light makeup with my to-go shade for lips in nude colour.
Estée Lauder Pure Color Envy Liquid Lip Potion in NAKED AMBITION #01 would fit this bill perfectly – not to mention it's super hydrating and lasting properties that can last me very well throughout the entire busy day!
When I'm off work, you will spot me getting busy maintaining my social networks account.
Yes I am a part-time blogger too! Having a keen interest to share about my fashion insights and lifestyle wonders – I love (and NEED) to travel.
I don't particularly love the idea of wearing makeup while taking my flights to and fro countries, but for the sake of good-looking selfies and portraiture shots I have to – all girls have to!
To overcome this irony, I would choose to just wear BB cream and a more vivid coloured lippie to help brighten up my entire face to look camera-ready throughout my flights and trips!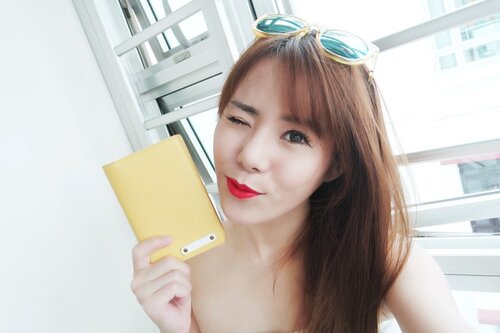 For this, the shade COLD FIRE #05 from Estée Lauder Pure Color Envy Lip Potion range would be my top pick for an overall effortless look!
Weekends are for dressing up! You are most likely to spot me in town when it's everyone's favourite days of the week.
All spruced up and date-ready, my MOTD would be more sassy and I will be very plausibly wearing a bright red lippie looking like I'm ready to conquer the world/any OOTD shots (oops!).

My favourite? No doubt it would be the Estée Lauder Pure Envy Lip Potion QUIET RIOT#10 shade to help complete my date-night look!
All spruced up and ready to go! The New Pure Color Envy Liquid Lip Potion will be available at Estée Lauder counters including ION Orchard Boutique from August 2015!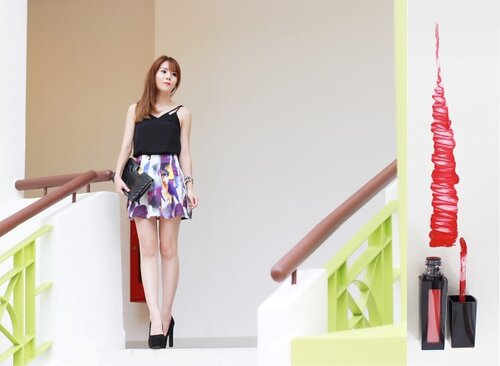 For more of me, follow me on my blog at or my Instagram account!
Which colour was your favourite? Let us know in the comments below!