No one woman can ever be satisfied with owning one colour because we need them for different occasions, different functions and for different outfits. Sometimes you just want to go nude, go light, or go heavy. It all depends on the mood.

I am so glad that Estée Lauder has now come out with 12 different shades of NEW Pure Color Envy Liquid Lip Potion.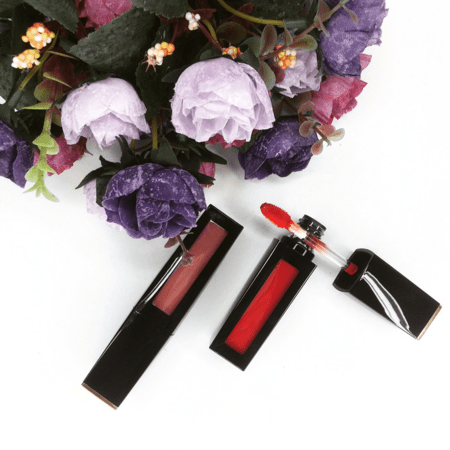 Before I introduce you to the colors, let me first share the benefits of the NEW Pure Color Envy Liquid with a little input of my own review.
The moisture-rich formula and satiny texture makes application so much smoother because it glides smoothly onto the lips and lips will look instantly fuller and curvy. I like how rich the colours are with just a single application and I did not even have to touch up the colors after 6-8 hours as it has long-wearing properties that helps to maintain the richness of the colours - Estée Lauder's Advanced True Vision Technology contains "Concentrated Liquid" structural pigments which creates rich colour, definition and volume.
Lips also remained soft throughout the day and this unique formula is also infused with red currant, mandarin orange and apple blossom. This scent brought Pure Color Envy Liquid Lip Potion to another level of sophistication.
Our lips can crack when it comes to cold weather or dry lips. And this is where Time Release Encapsulated Moisture Complex with Hyaluronic Acid comes into place. Found in Pure Color Envy Liquid Lip Potion, it has the ability to keep you lips moisturized and hydrated with the attract, capture and seal-in continuous hydration. This complex is made up of Avocado Oil, Jojoba Oil and Sunflower Oil.
Some of you may find applying lip colour with a brush too messy but application has never been so precise with this because of the new, slanted and curved tip application which is designed to glide on effortlessly. I even gave lip liner a missed because the curved tip of the applicator can line the lips well, making it look define and volumized.
Now.. The packaging.. Sleek and classy.