The first week of April got us all warmed-up for the summer and colour is definitely IN! There were still a few loyals to the minimalist and monochrome trend, but they were able to adapt to the hot and sunny weather. Nonetheless, we love this week's roundup because of the bountiful colours and prints, and the versatility of the community's style as a whole.
Here are the top 5 looks we spotted and loved this week!
--------------------------

Cat_jiajia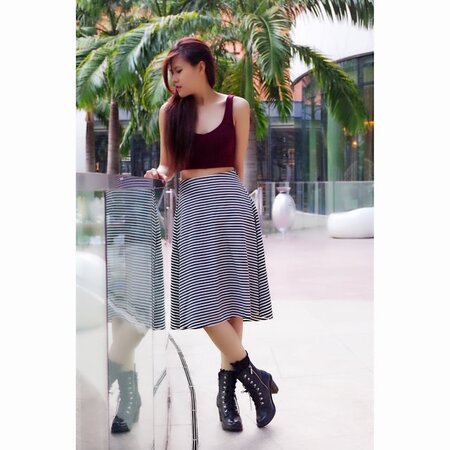 Starting off with Clozette Ambassador Cat_jiajia is this feminine rockstar look. She broke the flow of blacks and whites with her Marsala cropped top. This look may be simple but it's big on style and edge.
hannatantoco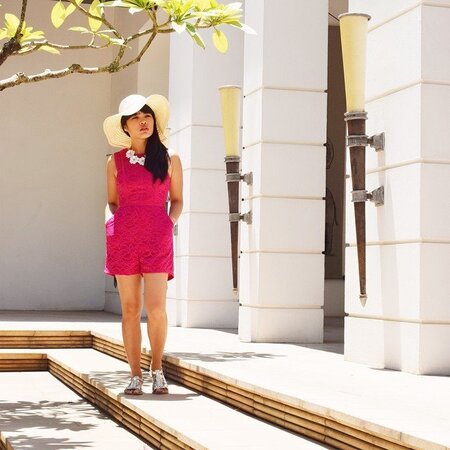 Clozette Ambassador hannatantoco sure knows how to ace her rompers on sunny days. Everything in this look is casual chic and the laced Pink onesie is our absolute favourite. She kept it effortlessly bold with a floppy hat, statement necklace, and a pair of metallic sandals.
claudiaxtong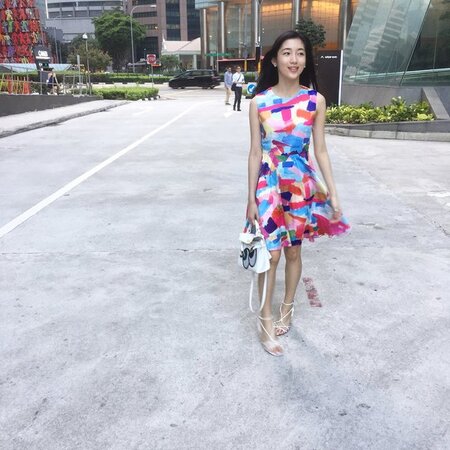 Moving on with the colours of summer is claudiaxtong's abstract-print dress. We love how this dress managed to be funky without losing its class. And oh, were you able to spot those goofy eyes on her bag? Adorable!
jouatotherescue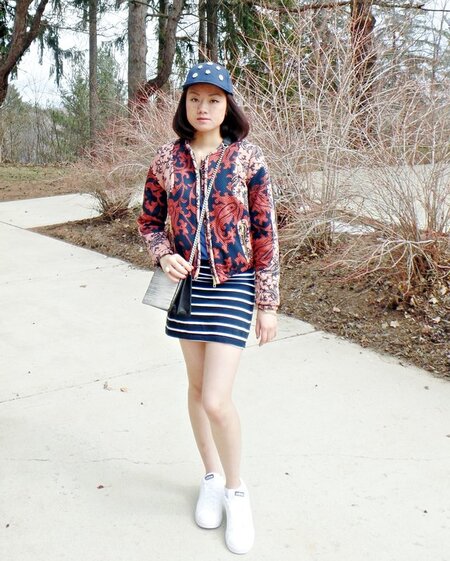 Star Clozetter jouatotherescue makes it to our list with her vintage-print jacket, striped skirt, and sneaker ensemble. The patterns don't clash at all because she styled it according to one dominant colour--navy blue. To add to that, the accents of her look are a treat to the eye.
christyfrisbee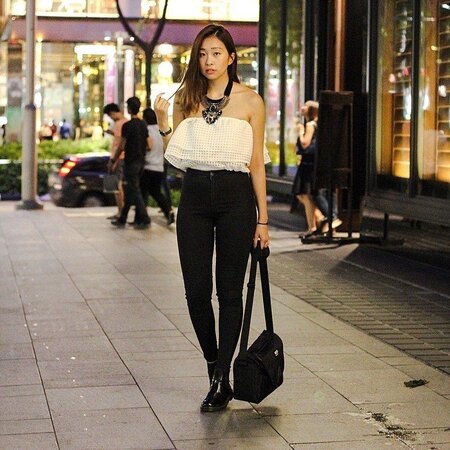 To finish this list is a look from minimalist and monochrome loyal, Clozette Ambassador christyfrisbee. What makes this look standout is the ensemble of a white ruffled tube top, statement necklace, and patent boots. The colours may be black and white but the textures of each piece are definitely scene-stealers.
Which look was your favorite and why? Share your thoughts in the comments below!