Our Monday won't be complete without the week's top OOTDs from the fashion community. Since it's summer, we're seeing more colours, laidback looks, and travel outfits. Rest your eyes on this week's fashion inspiration!
Here are the top 5 OOTDs we spotted in our Community!
--------------------------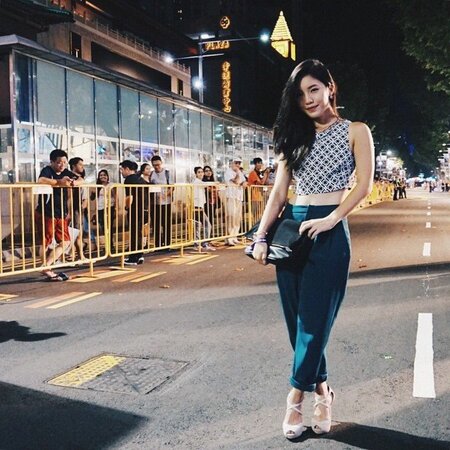 Clozette Ambassador
itzeugena
rocks the perfect outfit for an outdoor event on a summer night. Alongside other Ambassadors, she graced the
Samsung Fashion Steps Out
fashion show in a cropped top, stylish Emerald Green bottoms, classy clutch bag, and an elegant pair of peep toe heels.