When it comes to choosing your outfit for today you need to consider 3 things: what you'll do for the day, who you'll be with, and the vibe you want bring to the table. All of those things can be summed up to your outfit's colours. An all-black look is more edgy, a white look paired with pink can be girly, while brown paired with red is a bit more serious and mature. The colour combination of the pieces you'll wear more or less dictates the whole vibe, it's just up to you how you want to play with it!
To give you an idea, here are the top 5 looks this week for you to score a flawlessly colour coordinated look!
--------------------------

Klaopin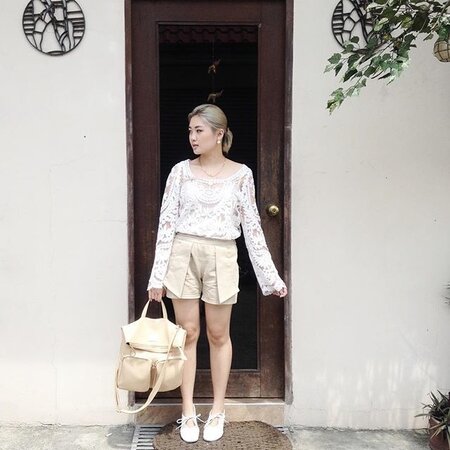 If you're running from event to event and want to keep it casual yet still achieve a polished look, a white and beige ensemble is the way to go. It's not too casual but not too overpowering either. What we love with this look is how Clozette Ambassador Klaopin made it feminine with a lace top and shoes. Everything is seamless and it ever matched with her hair's vibe!