When it comes to choosing your outfit for today you need to consider 3 things: what you'll do for the day, who you'll be with, and the vibe you want bring to the table. All of those things can be summed up to your outfit's colours. An all-black look is more edgy, a white look paired with pink can be girly, while brown paired with red is a bit more serious and mature. The colour combination of the pieces you'll wear more or less dictates the whole vibe, it's just up to you how you want to play with it!
To give you an idea, here are the top 5 looks this week for you to score a flawlessly colour coordinated look!
--------------------------

Klaopin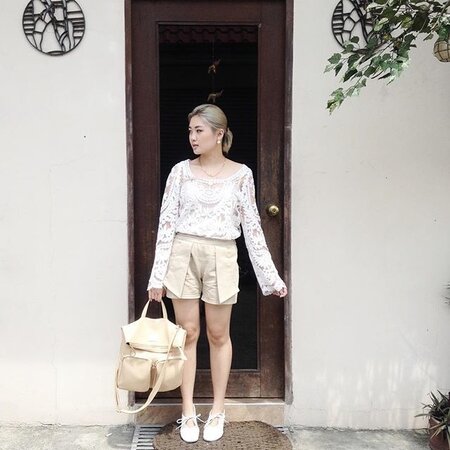 If you're running from event to event and want to keep it casual yet still achieve a polished look, a white and beige ensemble is the way to go. It's not too casual but not too overpowering either. What we love with this look is how Clozette Ambassador Klaopin made it feminine with a lace top and shoes. Everything is seamless and it ever matched with her hair's vibe!
aponytale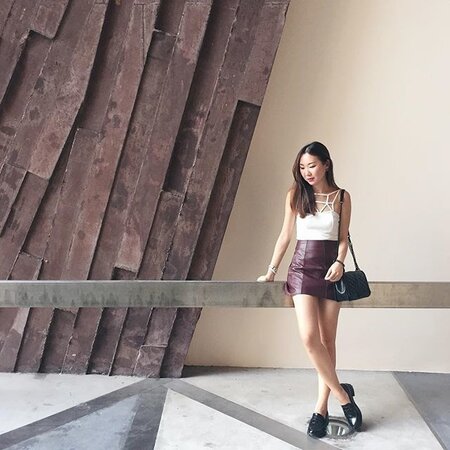 For an edgy yet feminine look, balance out your black leather accessories with an oxblood leather skirt and cutout top such as this worn by Star Clozetter aponytale. The look made use of the classic "match your shoes with your bag" tip and made it work for her personal style. And also, did you notice that her background choice matches the aura of her look too?
claudiaxtong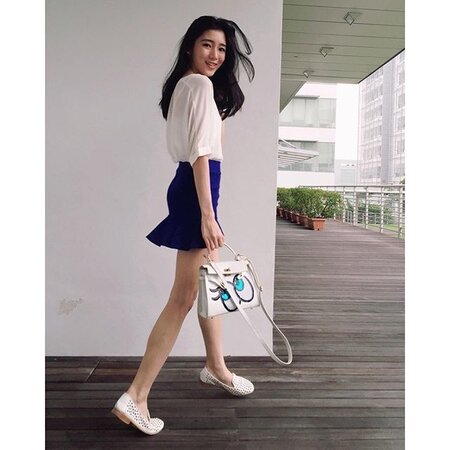 The standout piece of Clozette Ambassador claudiaxtong is obviously the bag. She took the colours of that piece and matched the blue eyes with a blue skirt and balance everything out with white pieces. This is a great example of feminine and playful--a nice twist to the usual girly looks!
chchanelc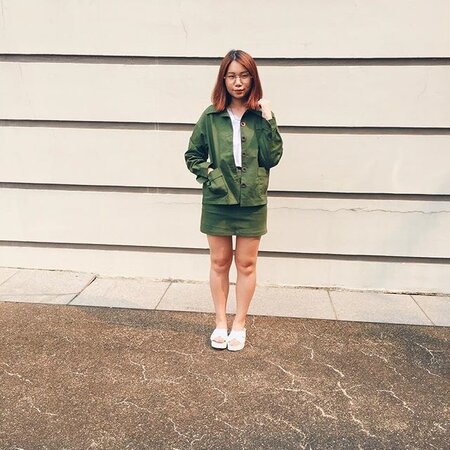 There is no better way to have colour coordinated look than to go monochrome. This look by Clozetter chchanelc stood out the most because she chose olive green instead of the usual black and white. This reminds us of the outdoors, but a super chic and fashion forward version of it.
Huiminxoxo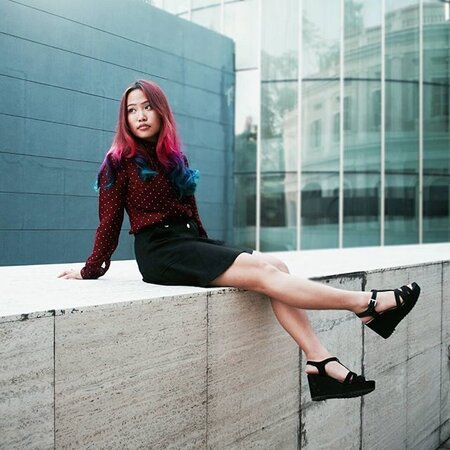 We love a girl with statement hair 'cause not everyone can pull it off, but this one from Clozetter Huiminxoxo has got to be the most colourful and outstanding one yet! She matched her Burgundy Red hair (with pink, orange, violet, teal, and blue at the ends) to a long-sleeved polo of the same colour. To tone the colours down a bit, she used black pieces--and that made it stand out with its edgy vibe more!
--------------------------

Which outfit was your top pick? Let us know in the comments below!