If in the battlefield there's strength in numbers, in the fashion world, there's strength in length. A long skirt exudes a more put-together vibe compared to a short skirt, and a long-sleeved top looks more posh than that of a sleeveless cami. Long clothes exude a fashion statement that says you're going the extra mile (or centimeter?) literally and figuratively. So don't be left out and get yourself that piece with added length!
Here are 5 ways you can play with length inspired from this week's top 5 OOTDs!
--------------------------

cassansaurusanaesi

(clozette.co/cassansaurusanaesi)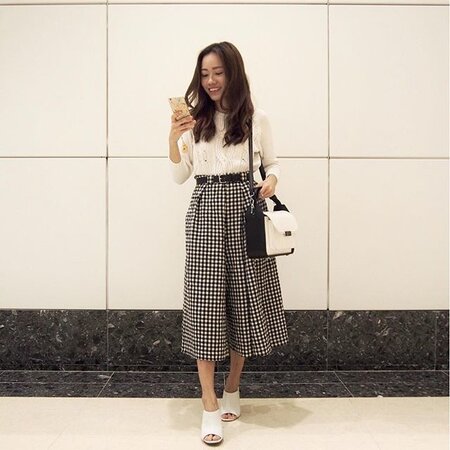 You don't necessarily need to wear something too long you can actually sweep the floor with it. Show off your ankles and cut it short a bit with a patterned and perfectly-tailored culotte pants. This piece of clothing adds shape and volume to your overall look. And if you're feeling a bit extra, match it with heels, belt, and a statement bag!