If there's one pair of shoes you can wear for extreme comfort what would it be? Sneakers, of course! And for the past week, the fashion community has been showing it some love as more and more Clozetters have been wearing their sneakers with their outfits. And take note, we didn't just spot sporty looks, we also saw edgy, preppy, and even feminine styles!
Get the sneaker-fever with these top 5 looks that made it to our OOTD Roundup this week!
--------------------------

AngelAndrade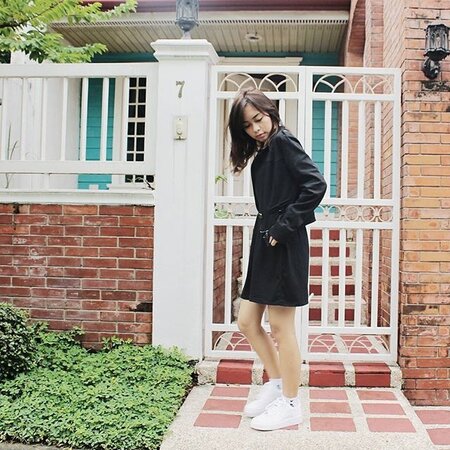 How about a classy look while wearing sneakers? Pull off this look just like how Clozetter AngelAdrade did--with a classy pair of white Nike sneakers and a black dress coat. It looks crisp and effortlessly chic!
Viviannvee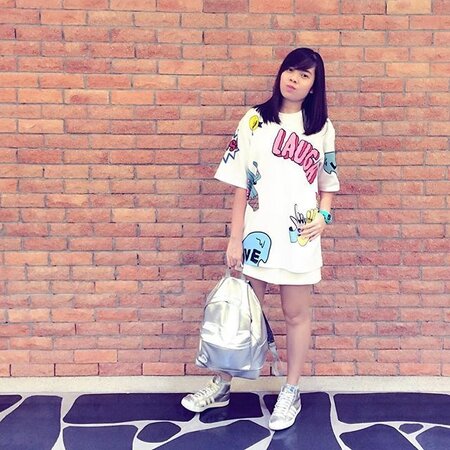 Silver may not be the obvious colour choice for your sneaker but Star Clozetter Viviannvee made it work. The key is to balance it out with basic pieces for it to be the star of the show without being too loud. In this case, she made the look even more creative by wearing a comic, graphic top and a silver backpack to match her shoes.
auracharisse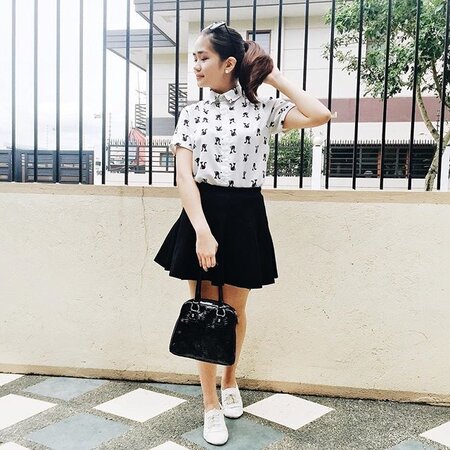 There are three things your top needs to sport a preppy look: it should be buttoned-up, printed, and tucked in. That's why Star Clozetter auracharisse's look is an A+ preppy look--with her white sneakers sealing the deal perfectly.
pupuren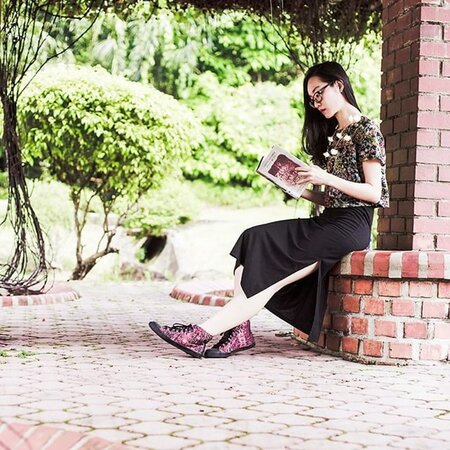 Who knew a flower necklace, maxi skirt, and abstract print shoes would look good together? And despite the "chaotic" combination, Start Clozetter pupuren's OOTD shot seems so calm and serene. So yes, clashing styles can co-exist in one look as long as you know which pieces to put together.
christyfrisbee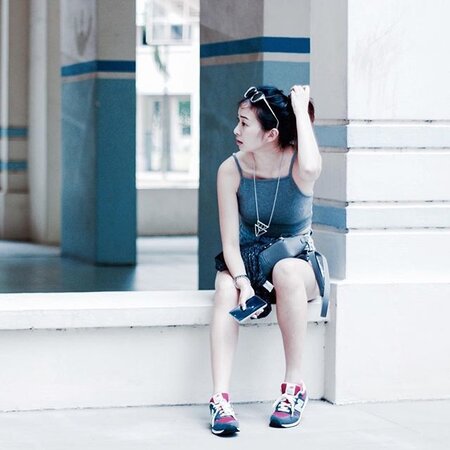 For Clozette Ambassador christyfrisbee, dressing up casual-edgy is natural. This look is a great example of how to own a trend--making it work for you to express your personal style.
What's your favourite way to wear sneakers? Snap a photo and share it with our fashion community today!