The best colour that pairs with black is black. Gone are the days of associating an all black outfit with rock and grunge--it's so much more than that. The thing with black is you can style it any way you want it and it will make your look sophisticated, chic, and fashion forward without sweating it. Today, we celebrate the versatility of black and how they have been worn by our community members in different styles.
Here are the top 5 all black looks that caught our eye for this week!
--------------------------

AnnaPatrish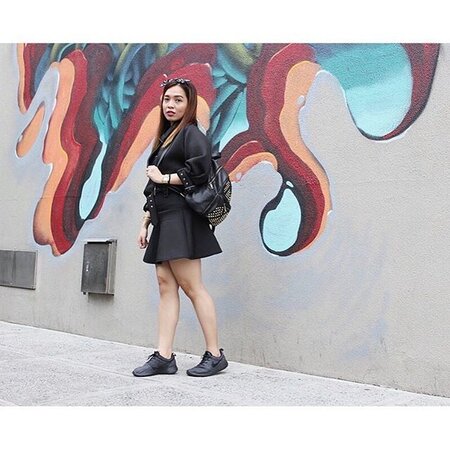 Nowadays, wearing sneakers doesn't automatically mean the look is "sporty". Clozette Ambassador AnnaPatrish made it a point for her ensemble to go beyond sporty and paired her black rubber shoes with a black circle skirt, leather jacket, and a studded backpack. Overall, it exuded a casual grunge vibe with a touch of feminine pieces.
Chantally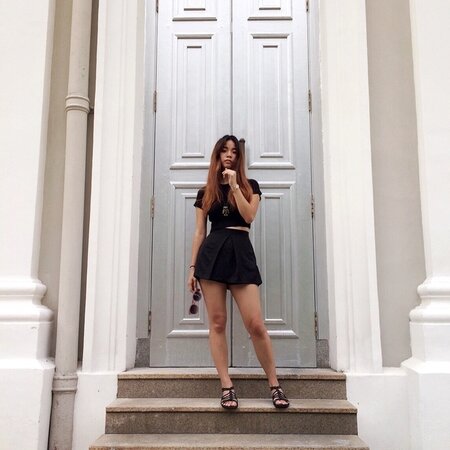 It's a bit of a challenge to pull off all black if your style is on the feminine side. Our suggestion: play with silhouettes. whether is a full on tutu skirt or a halter crop top, piece that accentuate your curves is the "girliest" you'll get with all black. Wear black pumps for a chic finish or jelly shoes, just like how Clozetter Chantally did, for a more casual vibe.
iamaly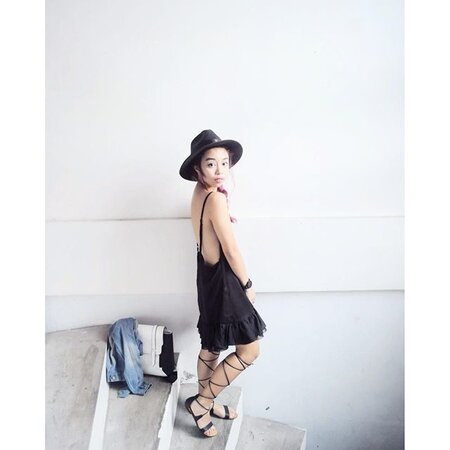 Never settle for one LBD. The little black dress is such a closet mainstay that it deserves to be bought in all styles. This dress worn by Clozette Ambassador iamaly is another style we've been loving--Boho. This look is effortlessly boho chic at its finest, with lace-up sandals to steal the show.
carerynn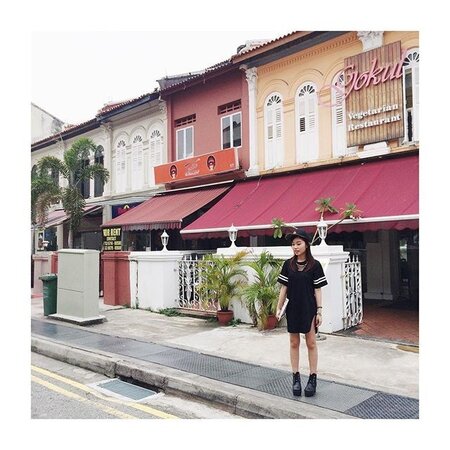 If you're going the casual grunge route with your all black ensemble, keep in mind how your favorite k-pop idol does. Koreans are known for their flamboyant fashion sense--they're never afraid to go the extra mile. Clozette Ambassador carerynn channelled that vibe perfectly with a sporty shift dress, cap, silver accessories, and a pair of chunky heels!
jouatotherescue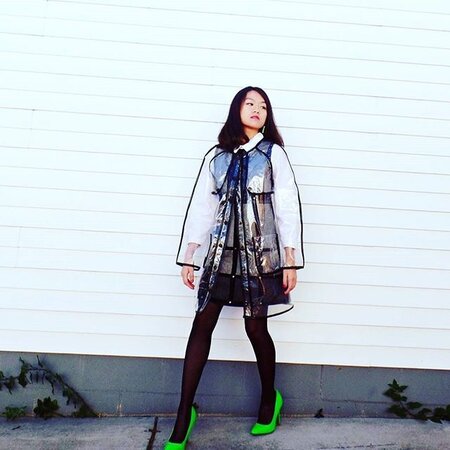 We know this isn't technically all black but it's the most unique look we've seen all week, thus it deserves to be on the limelight. Who knew a transparent coat could be so chic? To make black look more exciting, follow what Star Clozetter jouatotherescue did by adding exciting pieces and a pop of colour.
--------------------------

Which one was your top pick? Lets us know in the comments below!