Dressing up for work can often be stressful — how much skin should you show? Or do you dress for the job you want, not the one you have? Basically, it's an endless array of "do I do this or that".
A number of work environments still have strict dress codes because ever since casual outfits were allowed, a fine line between casual and "slobby" happened. So for our top OOTDs this week, we curated looks that gorgeously blended professional-casual-day-to-night ensembles that will be perfectly appropriate for any business meeting all the way to a girls night out!
--------------------------
Vanessaxlim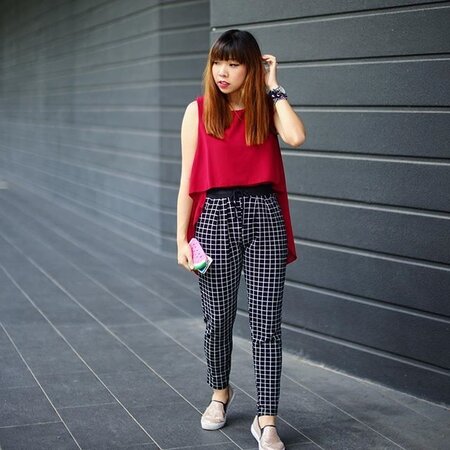 Not into shift dresses and pencil skirts? Then this outfit by Clozetter
Vanessaxlim
will be perfect for you! Her black and white checkered slacks, beige slip ons, and bold, red high-low top are a relaxing but chic look to wear to the office. If you suddenly have to go to an important lunch or dinner, simply trade in your slip ons for some heels and you'll be good to go!
hannatantoco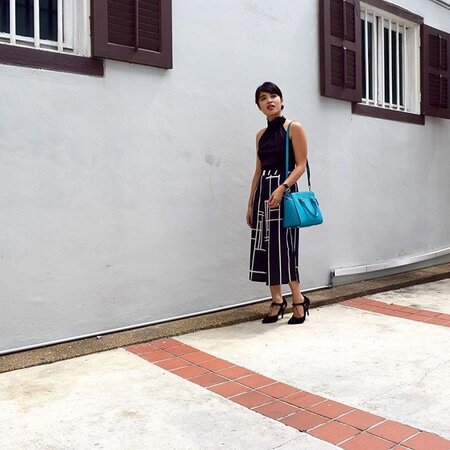 Culottes are having a big moment right now and are showing no signs of slowing down. Clozette Ambassador
hannatantoco
's take on this trend proves that they are as versatile as the next pair of jeans! Show your co-workers who's boss by pairing your culottes with a high collared top, some pointed heels, and a pop of colour in the form of a bright blue satchel!
iamaly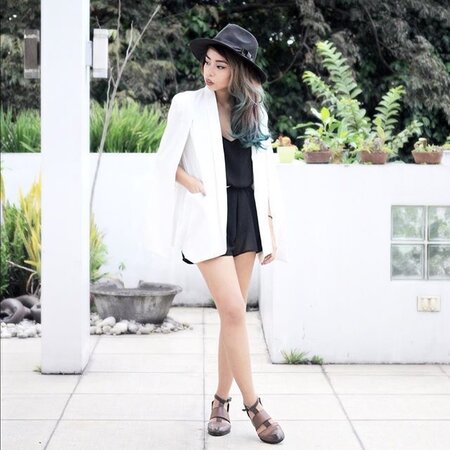 For work environments that don't have extremely strict dress codes, take a page out of Clozette Ambassador
iamaly
's OOTD for its spot-on "corporate meets high fashion" vibe! To achieve this look, just take a simple romper and partner it with an oversized blazer and some flats or heels. If you want to take it to the next level, though, just add a floppy hat or a fedora for that bohemian touch.
ssydneyho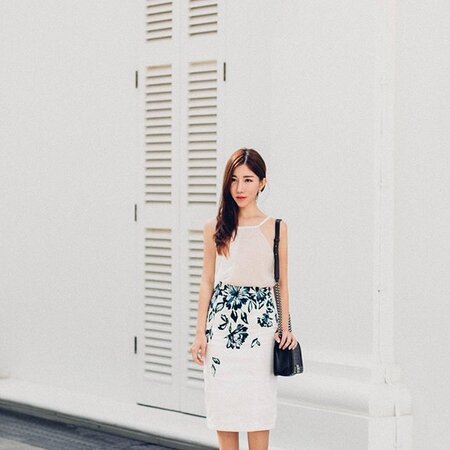 We can learn a thing or two from Clozette Ambassador
ssydneyho
's OOTD — she expertly turned a typical pencil skirt and blouse combo into something fabulous and fun by opting for soft pastels and feminine prints and textures, and adding a touch of power to the look with a black, structured bag.
CelineChiam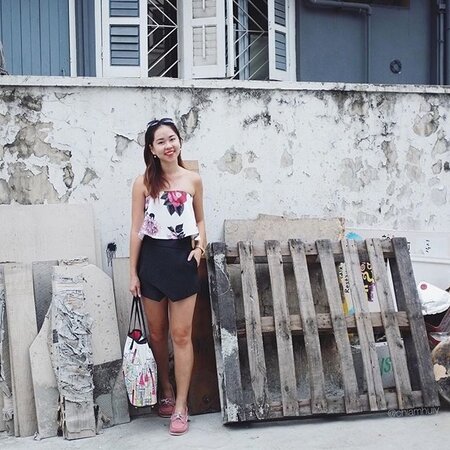 For spring and summer months, this ensemble by Clozette Ambassador
CelineChiam
should be at the top of your "must wear" list! The pops of pink in her strapless top, boat shoes, and tote bag are wonderful additions to her structured shorts. Her pearl earrings and red lipstick pull her entire look together for a fun, flirty office look!
--------------------------
Which OOTD was your favourite? Let us know in the comments below!
Click here

for this week's top OOTDs from our community!