The number 1 advice stylists, designers, and fashionistas swear by is the famous "3rd Piece" rule. It simply means, add a third piece over your top (as outerwear) for a more polished look. Here in our Fashion Community, we've witnessed this rule applied by Clozetters themselves. So we think it's time to put this rule on the spotlight and highlight how important this style advice is.
Here are some ideas on how to apply this "3rd Piece" rule from this week's Top 5 OOTDs!
--------------------------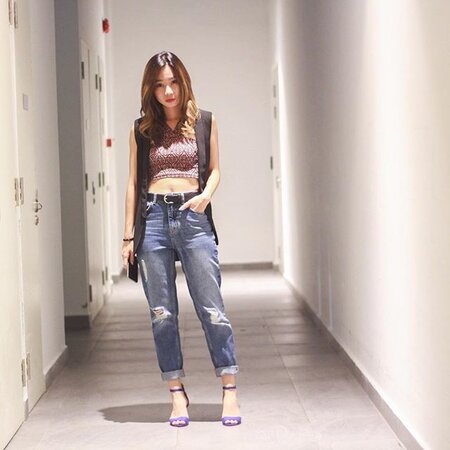 Elevate your normal top, jeans, and heels uniform with a vest so it can go from casual to urban chic in an instant. We love how Clozette Ambassador axdelwen played with silhouettes, colours, and textures--resulting in a more interesting OOTD worth the spotlight.