The number 1 advice stylists, designers, and fashionistas swear by is the famous "3rd Piece" rule. It simply means, add a third piece over your top (as outerwear) for a more polished look. Here in our Fashion Community, we've witnessed this rule applied by Clozetters themselves. So we think it's time to put this rule on the spotlight and highlight how important this style advice is.
Here are some ideas on how to apply this "3rd Piece" rule from this week's Top 5 OOTDs!
--------------------------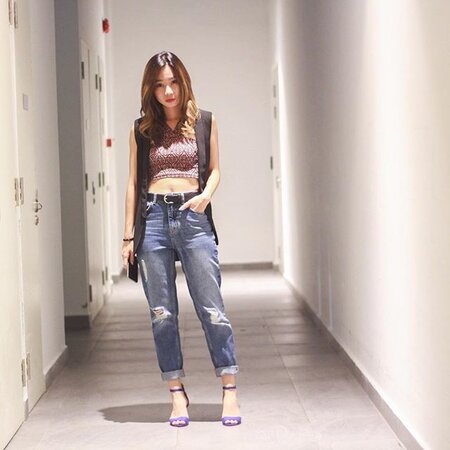 Elevate your normal top, jeans, and heels uniform with a vest so it can go from casual to urban chic in an instant. We love how Clozette Ambassador axdelwen played with silhouettes, colours, and textures--resulting in a more interesting OOTD worth the spotlight.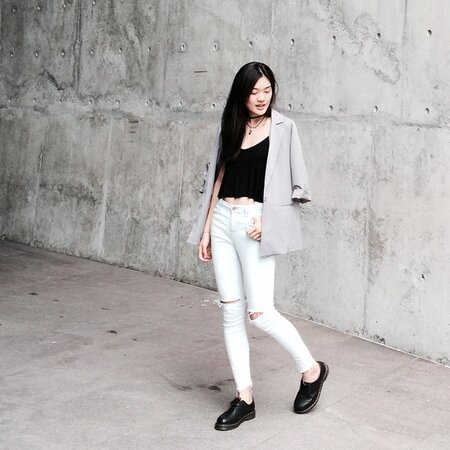 New Clozetter MandaOlivia sure knows how to play with the big girls of our fashion community. Her monochrome palette looks more put-together than the rest because of her sleek grey blazer. To add to that, those bulky Doc Martens oxfords are an absolute statement.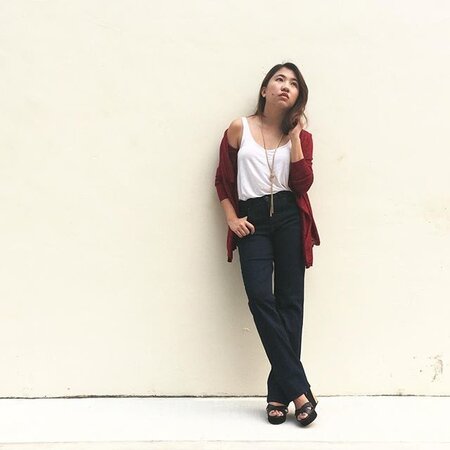 Despite Clozette Ambassdor Junedujour's first time wearing high-waisted pants, she managed to pull it off flawlessly! It just goes to show that trying new things pays off. The tailored fit of the pants perfectly complemented her loose cardigan. A+ for the colour combination as well!
(clozette.co/cassansaurusanaesi)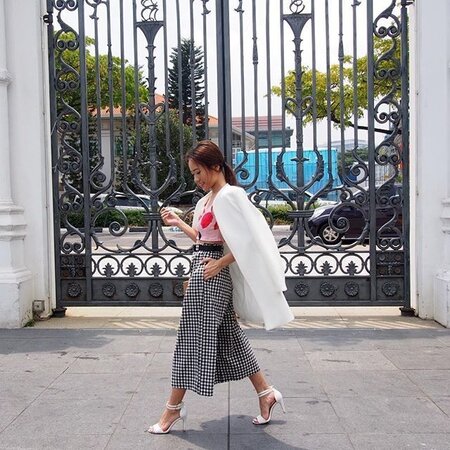 Clozette Ambassador and OOTD Roundup MVP cassansaurusanaesi is the epitome of a polished girl. Her style has always been experimental as she knows how to mix proportions and prints. This one in particular plays with the gingham, floral, and balanced off with an oversized white blazer.
(clozette.co/Theskinniestjean)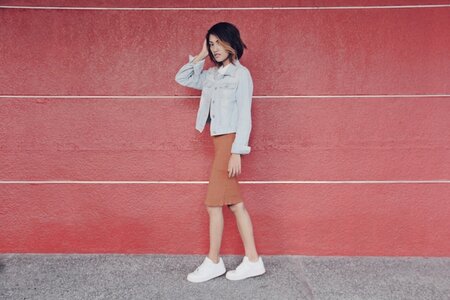 Clozette Ambassador Theskinniestjean always manages to wow us with her casual cool vibe. Here we see that the 3rd piece rule isn't just for the blazers, cardigans, and vests--it's also for your denim jackets. This is both an easy and street style chic ensemble that is worth recreating.
--------------------------

Which look was your favourite? Let us know in the comment box below!
Click here to see more stand-out looks from our Community this week