Whoever said that colours should be dictated by the seasons we're in? And who made that one of the cardinal rules for dressing up? Fashion rules are meant to be broken because that's how it is every season - designers come out with clothes and prints that we could have never imagined existing, and they turn them into the trends of the time.
Which is why for this week's top OOTDs, we compiled the looks that broke the rules of dressing up for fall by putting together our favourite rainbow-esque looks, therefore proving that fall is funner with colour!
--------------------------
RochelleAbella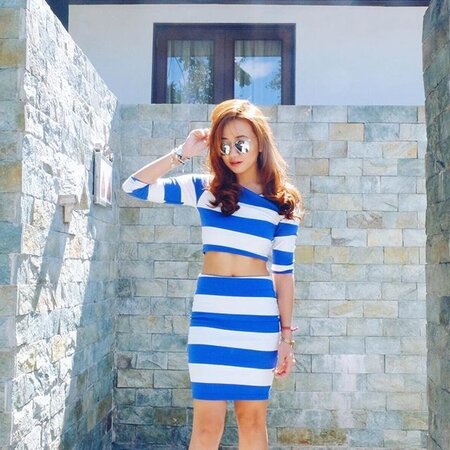 This bright, blue and white striped ensemble by Clozette Ambassador
RochelleAbella
is a fun mixture of playfulness and femininity! The figure-hugging top and skirt are emphasised by her hair, which looks orange under the Sun, with her aviator sunglasses giving a bit of edginess to the whole outfit.
charleneajose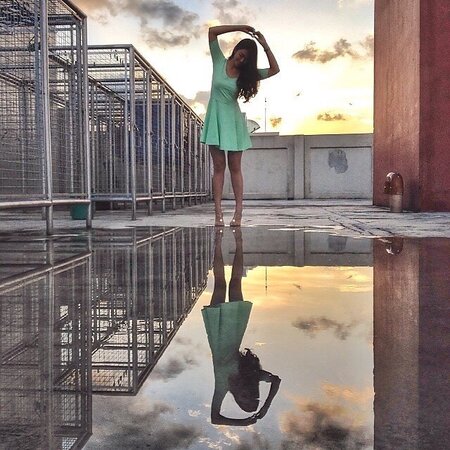 Sometimes, simplicity is all we need, and Clozette Ambassador
charleneajose
proved that with her mint green skater dress and nude heels! The shape of the dress beautifully gave her an hourglass shape, while her nude heels made her look taller!
MelissaFerosha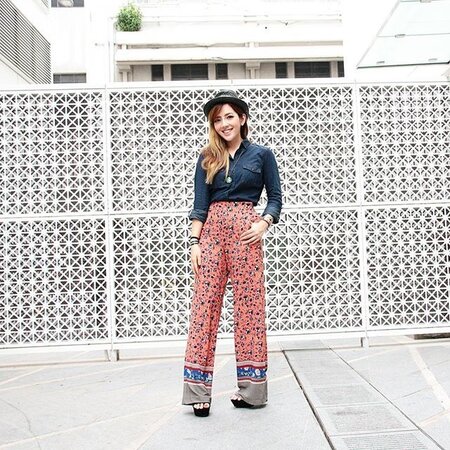 Clozette Ambassador
MelissaFerosha
schooled us in the art of wearing pants by rocking a pair that is neither blue, black, white, or nude! She went with the 70s trend with some high-waisted, colourfully printed flared pants, a dark, denim shirt, a fedora, and of course, heels!
AnastasiaLove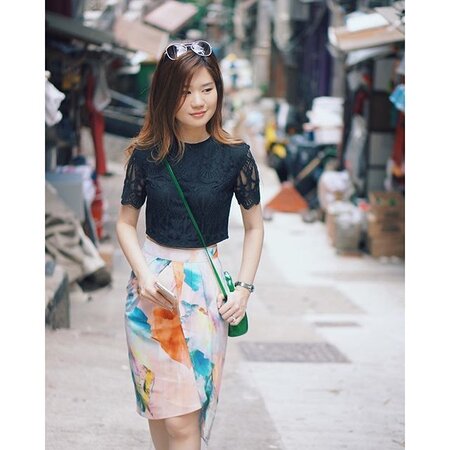 Even clothes can look like works of art, too. Clozette Ambassador
AnastasiaLove
played with colour by rocking a pencil skirt that looked like a watercolour painting, a black, lacy crop top, and a bright green purse!
Katwinvasion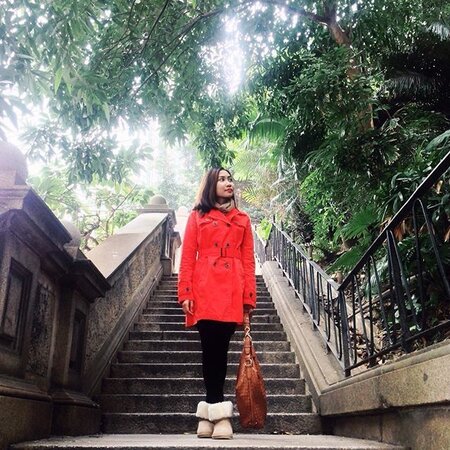 Be inspired by Clozetter
Katwinvasion
's bright outerwear ensemble! Not being bothered with the colour trends of the season, she beautifully kept cozy with a bright red-orange trench coat, some black tights, and everyone's favourite fall shoes, a pair of white Ugg boots!
--------------------------
Which OOTD was your favourite? Let us know in the comment section below!
Click here for this week's top OOTDs from our community!