With most of the world still in the middle of winter, it's easy to forget that we aren't. Trench coats, gloves, fleece jackets, these are just some of the things that we don't have to wear this month. But while we can't wear those warming pieces, Southeast Asia is still, in its own beautiful way, in "winter" mode — sweaters, ankle boots, and more!
Which is why it's both surprising and amazing that for this week's top OOTDs, our beauty community decided to forget all about the cool weather and looked forward to summer with their statement-making crop tops! So if you want some crop top-inspiration for your next look, keep reading below for the week's top outfits!
--------------------------
iamaly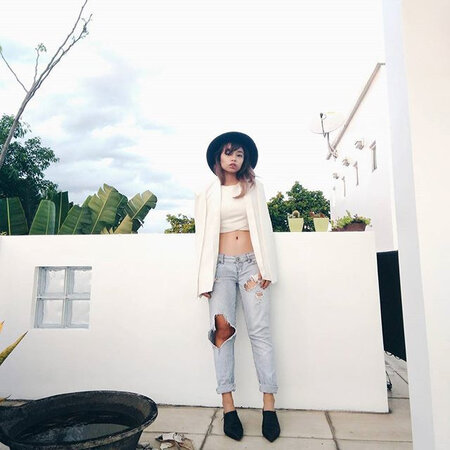 Combining office chic and casual, Clozette Ambassador
iamaly
's outfit looks appropriate for daytime professional environments, as well as late night partying! Her sleek white blazer softly hangs over her chic crop top of the same colour, while her black leather shoes and ripped jeans pull the look together for a fashionable contrast of textures and finishes!