It's less than 25 days until Christmas, and while we may not have winter here, the weather is still getting cooler by the day. Which means we can all start trading in our tank tops for something longer and thicker (which may or may not be layered with other clothes)!
That's right, it's the season of sweater weather again. And if you live in a country that's 80% sunny and warm, you'd be as excited as we are too. So if you want to find out how you can style your favourite sweater (or blazer or jacket), just keep reading below for our top OOTDs for this week!
--------------------------
christyfrisbee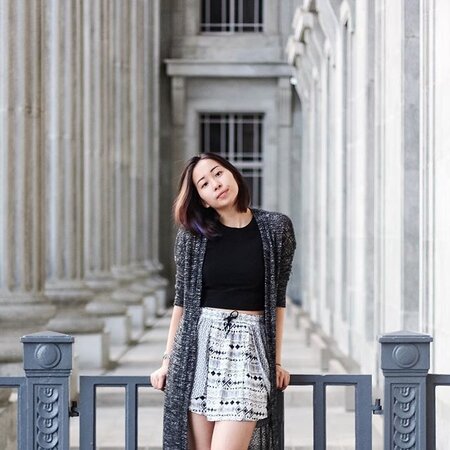 Clozette Ambassador
christyfrisbee
's outfit is the definition of 'effortless chic' with her long, gray cardigan draping over her black crop top and printed skirt. If you have a lunch to go to or you're just going to run errands the whole day, this look is perfect for that as it's both stylish and comfortable! The colour scheme of this is even on point as gray is one of the hottest colours of the season!