Despite how hot, sunny, or confused the weather may be, our Fashion community is always consistently showcasing their flair for fashion. Even if the lazy, laid-back looks are the perfect ones to sport this season, we appreciated those that took the road less travelled and wore polished ensembles. Polished looks are for those who chose heels, glam accessories, and structured silhouettes over loose and basic pieces.
Without further ado, here are 5 polished looks that made it on our weekly OOTD Roundup of the best looks spotted in our Fashion Community!
--------------------------

Everestsays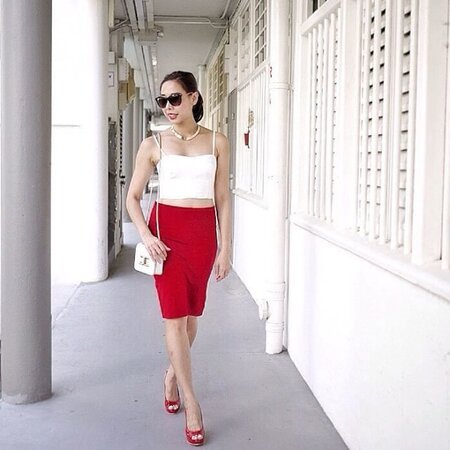 In celebration of Singapore's National Day, Star Clozetter Everestsays sported an #SG50 OOTD that's polished from her shades down to her shoes. The placing of the colours kept the look balanced, with the accessories classy and on-point. This is a lovely polished look you can wear from day-to-night.

cassansaurusanaesi
(clozette.co/cassansaurusanaesi)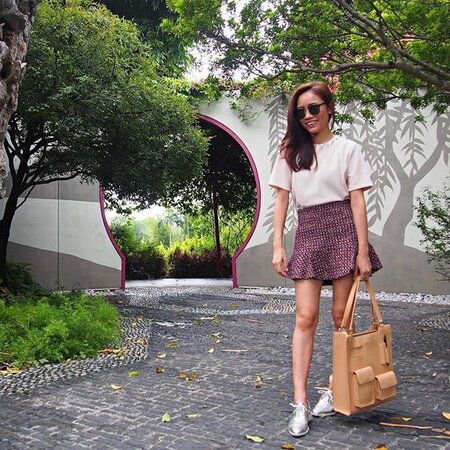 Cool and polished? Only cassansaurusanaesi is able to pull that off flawlessly. We all know this Clozette Ambassador's style is beyond the usual basic and monochrome trend, that's why her looks are always a source of style inspiration. We love her embellished top and metallic oxfords!
Aggylow
Aggylow presented us with another #SG50 outfit that is worth raving about. We love how she cleverly wore an all-red look and posed against a while wall for that red and white combination. This look may seem simple but it's actually quite an eye-catcher with its deep red colour choice and the touch of black in all the right places.
RochelleAbella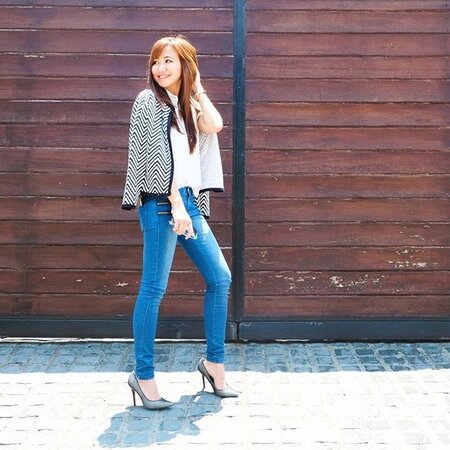 RochelleAbella is a Clozette Ambassador with a polished style that never fails. This ensemble in particular caught our eye because of the pairing of those chic heels and blazer, absolutely complementing each other so well with the black and white patterns. Now this is how you turn basic into something fab!
HLRYYS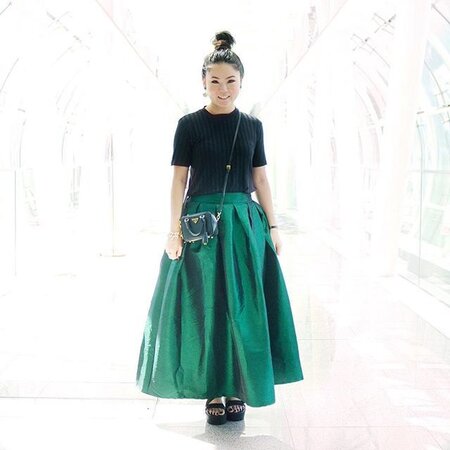 Clozette Ambassador HLRYYS sure knows how to steal the show in style! This skirt is an absolute stunner and the way she styled it made it the perfect casual glam look. Since the skirt is already a show stopper, her minimal accessories and sling bag kept it balanced with its simplicity. It can't go more polished than this!
Which OOTD was your favourite? Let us know in the comments below!