Black and white are the two most common and beloved colours in the fashion world, and why wouldn't they be? They're both chic, sophisticated, and they can be paired with anything! Now most people we know live by having one to three shades in their wardrobe, which are mostly neutrals. But, there are those with loud and bright wardrobes who have a fashion game just as strong as their neutral-loving counterparts.
So if you're afraid of wearing prints, like we often are, don't be! With these week's OOTD roundup, we are saluting these beautiful and bold ladies who decided to sport whimsical and majestic prints, thereby proving that you don't necessarily have to wear a "plain" outfit to look gorgeous and high-fashion!
--------------------------
AnicoHannaMG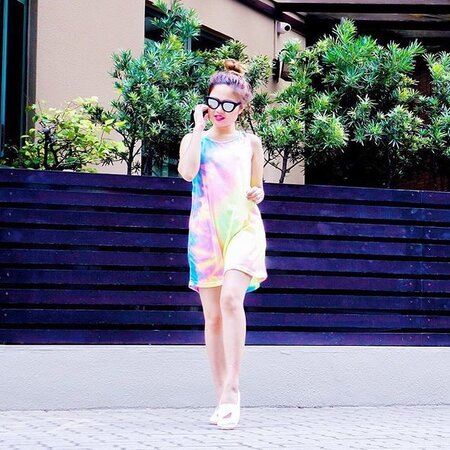 Admit it, you loved tie dye once too! Giving a throwback to the times when hippies were still cool, this rainbow-esque dress from Clozette Ambassador
AnicoHannaMG
is perfect for casual dates and lunches! She paired this with some slip ons and wayfarer sunglasses for a fashionable daytime look that will surely turn heads!