It's a few days before your holiday vacation and you have no idea what to pack to create the perfect outfits for the trip this December. You have minimal space in your luggage and you're having trouble deciding which items to bring and what to leave behind.
Plus, your destination is in the middle of winter, and doesn't that require extra clothing? Luckily,
UNIQLO
has taken the stress out of winter packing with their extremely light, travel-friendly, and chic clothes and accessories that will not sacrifice your warmth, comfort, and fashion sense!
With different fabrics such as flannel and fleece, plus their innovative
Ultra Light Down
and
HEATTECH
lines, check out below how you can travel in style to destinations such as Japan, London, New York, Switzerland, and Spain with these travel-friendly OOTDs, making sure you have a warm and merry Christmas!
--------------------------
Japan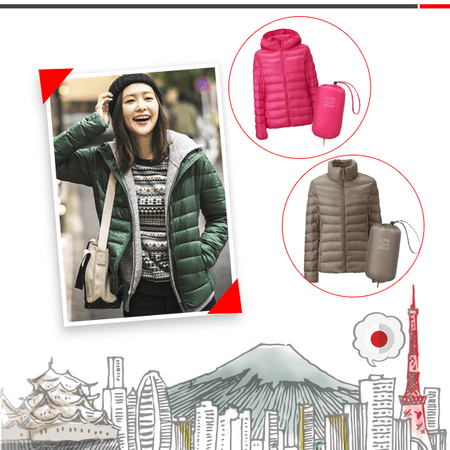 Once you land in Japan, be snow-ready with an OOTD that will keep you warm from the inside to the outside -- with
UNIQLO's Ultra Light Down
, made of warm premium down and which can be transformed into a jacket or a parka! This densely-stitched jacket makes it extra warm, without being heavy or weighing you down. This will protect you from drafts and water with its water-repellent stitching, and packs compactly into its accompanying pouch so it will barely take up any space in your bag or suitcase! Wear a thick
sweater
under it for extra warmth, a pair of stretch jeans for a comfy walk wherever you go, and a
red plaid scarf
for a pop of colour!

Whether you're going skiing or horse riding in Japan, the season of ice won't stand a chance against your hot outfit!

London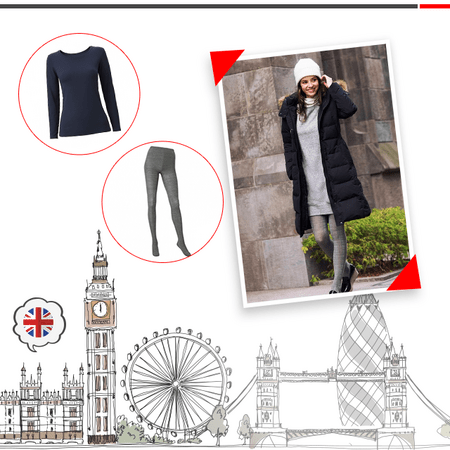 Heading to London for the holidays? Check out the biggest winter festival of the year at Hyde Park where you and your family can go skating, browse Christmas markets, see a circus performance, and so much more!
But of course you're going to need an outfit that won't let you freeze while you're enjoying yourself. Since London temperatures can get really cold, opt for a classic piece as your base like the
HEATTECH Crew Neck T-Shirt
that will hug your body's curves for a comfortable, breathable feel, as well as retain heat to combat freezing temperatures. Wear a
long sleeved dress
on top of it for an elegant, winter touch, followed by a
parka
which will keep you cozy. Finish the look off with a pair of
HEATTECH Tights
to keep your legs warm, accessorise with a
knitted cap,
and you will be ready to drink and eat all you want outside!
New York City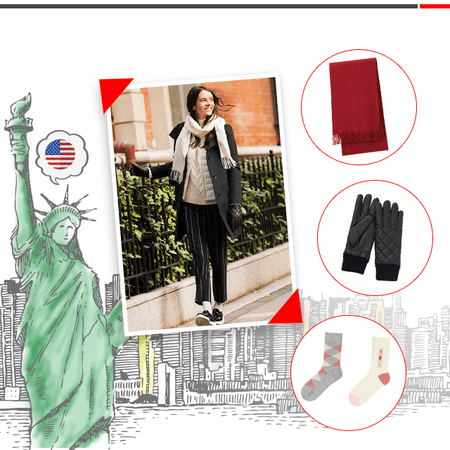 Experience and take in all the sights New York City has to offer with a
turtle neck sweater
, which will luxuriously keep your body and neck warm. If you're a lover of flannel, you can wear it over this for a little bit of oomph in your outfit. Rock some vintage inspired pieces with your look with some
corduroy pants
,
Quilted Gloves
to keep your hands snug
, and a stylish and classic
wool coat
! Protect your neck with a
HEATTECH Scarf
, and add some heat down in your feet with a pair of
HEATTECH Socks
! For your accessories, you can even get creative as gloves, scarves, and socks are all available in a number of colours, designs, and finishes! Take your pick right over here --
gloves
,
socks
, and
scarves
.
This chic outfit can be worn anywhere, as it can be dressed up or down! Even if you're strolling through Central Park, visiting the Botanical Garden, ice skating at Bryant Park, or hunkering down with a nice cup of hot chocolate at The Chocolate Room, this look will still be your best go-to look.
Switzerland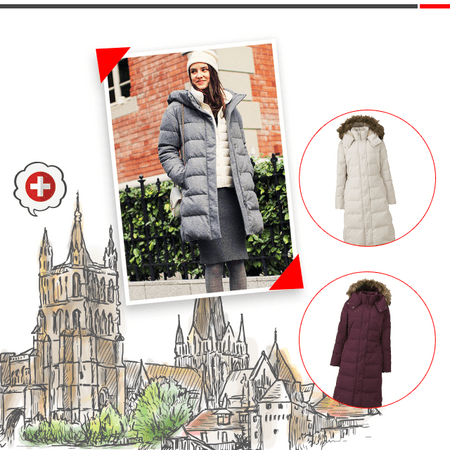 Go out of your comfort zone and explore the cleanest air in Europe by skiing down the Alps or indulging yourself with their finest chocolates! Look fashionable while going down those smooth landscapes with a
HEATTECH Extra Warm Crew Neck T-Shirt
as your innerlayer, a top that retains heat 1.5 times better than the regular HEATTECH. Top off this OOTD with a stylish
Ultra Warm Down Coat
, which gives a sleek, fitted look that traps warm air within its hollow fibres! Pair a pencil skirt for a sophisticated finish, accessorise with
HEATTECH Pile Lined Leggings
, and a
knitted beret
to keep your head warm and on top of its fashion game too!
Spain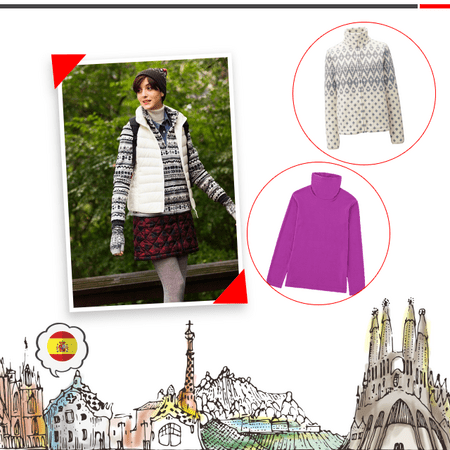 Reminisce on the Old World in Spain's snow-covered streets and dive into their rich culture wearing a soft
Printed Fleece Full-Zip Jacket
— a lightweight jacket that converts sunlight to heat, this winter staple is easy to throw on and will give your outfit a gorgeous accent and pop with its graphic design. Wear the
HEATTECH Fleece Turtle Neck T-Shirt
underneath for a cozy feel; this hybrid shirt combines the heat-absorbing and heat-retaining functions of HEATTECH, with the warmth and softness of fleece. Complete the look with a shift dress for an elegant touch that can be worn during the day and night, and a pair of
knitted tights
so your legs don't turn into icicles!
This gorgeous OOTD will protect you as you travel through Spain's history and cozy up inside their lovely cafes!
--------------------------
What was your favourite travel OOTD from our list? Let us know in the comments below!
Click here to see more of these travel-friendly pieces that will keep you warm and stylish this season!