Finding the perfect products for your sensitive skin can be quite a challenge. Looking for recommendations through reviews can be helpful. But we say when it comes to something serious, seeking the guidance of a professional is necessary. If you're on the hunt for something to soothe your sensitive skin, we've got just the thing. Here's your list of skincare must-haves as prescribed by Dr. Andrew Weil.
Carefully researched and meticulously formulated,
Dr. Weil for Origins Mega-Mushroom Collection
is the perfect regimen for sensitive skin. Made with Reishi Mushroom, also known in Korea and China as "the mushroom of immortality and elixir of life" because of its calming properties, the products make skin hydrated, soothed and radiant. They also have Chaga mushroom, an anti-irritant that is believed to have "life-extending" properties. Plus, they have Cordyceps that fight fatigue in the skin, antioxidant-rich Coprinus to ward off free radicals and make skin look calm and resilient, and Sea Buckthorn to strengthen the skin. Do you have these ingredients in your skincare grocery list?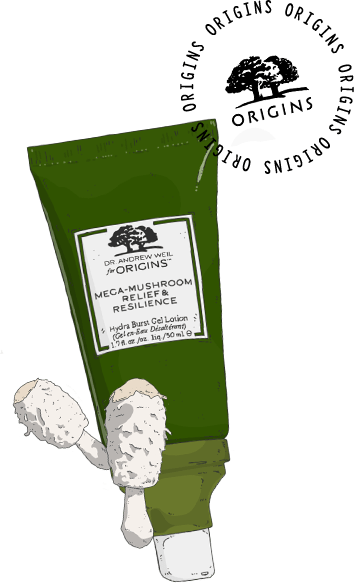 Origins Mega-Mushroom Skin Relief & Resilience Hydra Burst Gel Lotion

Make sure you're hydrating your sensitive skin properly with a product that instantly moisturises and builds skin's resilience over time. The Origins Relief & Resilience Hydra Burst Gel Lotion is just perfect for that. It contains Dr. Weil's formulation that ensures you get calm skin that's well-moisturised so you avoid dryness-caused irritations.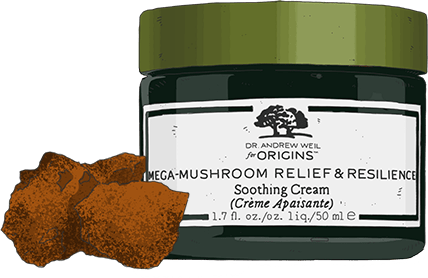 Origins Mega-Mushroom Skin Relief & Resilience Soothing Cream
If you ever experience flare-ups, you can count on this face cream to give you instant relief. Powered by Dr. Weil's mega-mushroom mix, plus Lactobacillus and Camelina Oil, you'll have skin that's calm, smooth and hydrated in no time.
It also helps build the skin's barrier through Olive Fruit Extract, Sunflower Seed Extract, Squalene and Wheat Bran Extract. On top of its skin-loving properties, it calms and refreshes your senses with the aroma of Olibanum combined with a blend of Certified Organic Geranium, Orange, Mandarin, Patchouli and Lavender essential oils.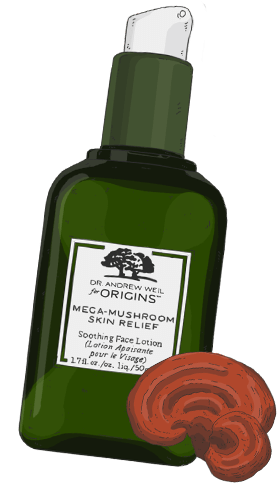 Origins Mega-Mushroom Skin Relief Soothing Face Lotion
If you're looking for a treatment that delivers its promises in a jiffy, this face lotion is the one. It's lightweight so you won't be uncomfortable putting it on. Plus, it is alcohol-free to ensure your skin's flare-ups don't get irritated. Just dab on and you'll be treated to its calming properties.
Save your sensitive skin with the help of Origins. Get your hands on the line here.