We're all familiar with MAC, Benefit, NARS, and the like. All these are world-famous makeup brands that experts and newbies use — and they're all Western brands. But what about Asian makeup brands?
With the explosion of Kpop and the Korean beauty industry, it's only now that Asian beauty brands are gaining popularity from all over the world. So, with that in mind, we have compiled our five favourite Asian beauty brands that we think are just as amazing as their Western counterparts, and give them the recognition and love they more than deserve!
--------------------------
Etude House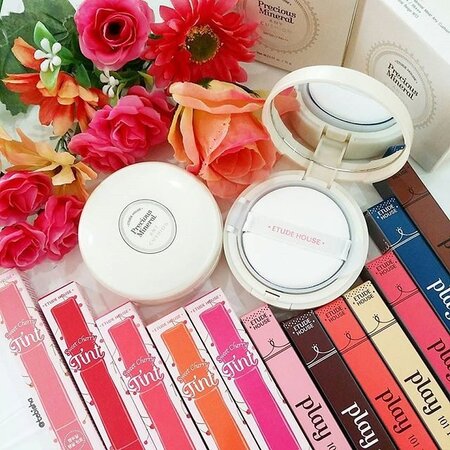 (photo from tebisha)
Don't be fooled by this Korean brand's cute packaging, because their products pack a punch! From their foundations to their moisturisers, there's something here for every one who loves makeup. All their long-lasting eyeliners and mascaras will give you that gorgeous doll-eyed effect, while their water-based skincare products will hydrate your skin to give it that plump, dewy glow that's all the rage in Korea.
K-Palette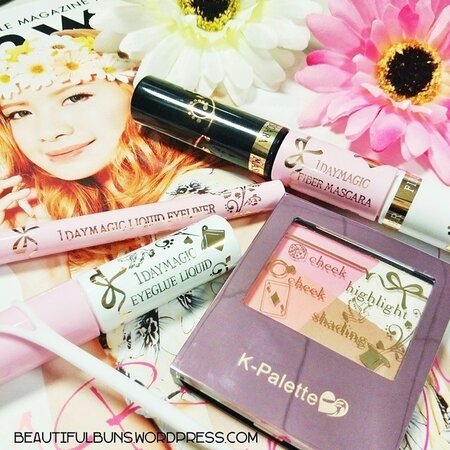 (photo from beautifulbuns)
If you're someone who loves to play up your eyes every time, then K-Palette is the brand to go to for all your brow, liner, and mascara needs! Their eyebrow pencils, powders, and gels seriously set and don't budge unless you swipe a high-powered makeup remover over them. And their mascaras and eyeliners beautifully curl and define the eyes for that chic, doe-eyed look!
Shu Uemura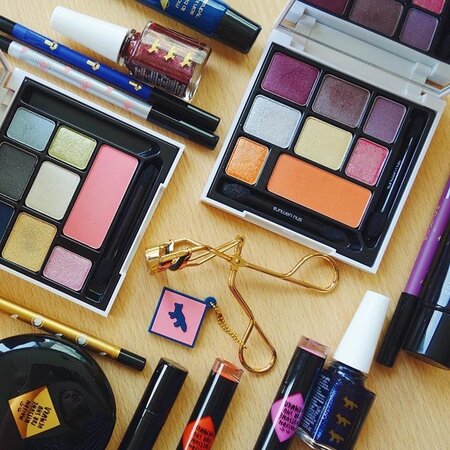 (photo from SamanthaJoy)
While the Shu Uemura eyelash curler has become a cult classic that numerous beauty lovers and experts swear by, their brow pencils, eyeshadows, and cleansing oils are on their way to 'cult status' as well! With the hard brow pencil's innovative formula and staying power allowing thick, bushy brows to be attained every time, their cleansing oils thoroughly removing makeup while gently cleaning the skin, and their eyeshadow's creaminess and strong pigmentation make this brand a must-have for any makeup kit!
Dolly Wink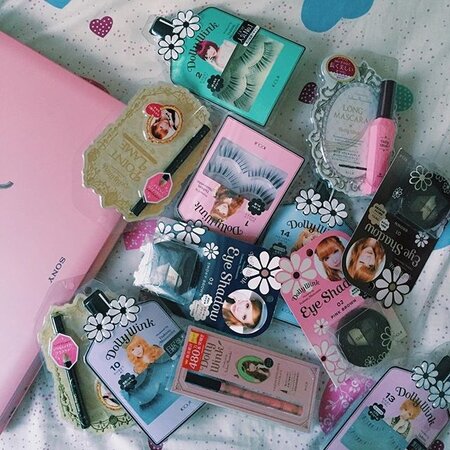 (photo from MelissaLSL)
Another amazing brand for those who are all about the eyes, Dolly Wink is famous for their volumising and lengthening mascaras as well as their budgeproof, sweatproof, and waterproof liquid and pencil liners! We're suprised that their eyeshadows and false lashes don't get much love — the neutral and smoky shimmery shades will seriously make your eyes pop and shine, while staying on for hours on end; and the falsies' flutteriness will give you lashes that are a mile long without looking too fake!
The Face Shop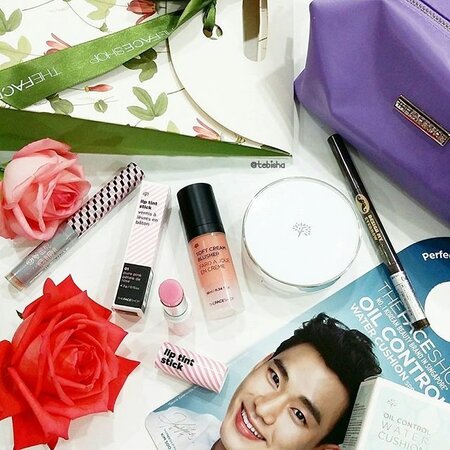 (photo from tebisha)
Like Etude House, The Face Shop caters to all our makeup and skincare needs too. Their angled eyebrow pencils instantly give Cara Delevingne-esque eyebrows every time, while their famous sheet masks address all of our skincare concerns from dehydation to oil control! And if you ever want to jump on the cushion foundation bandwagon too, they have an excellent oil controlling water-based foundation that will be your new go-to product!
--------------------------
What's your favourite Asian makeup brand? Share it with us in the comments below!