We're all familiar with MAC, Benefit, NARS, and the like. All these are world-famous makeup brands that experts and newbies use — and they're all Western brands. But what about Asian makeup brands?
With the explosion of Kpop and the Korean beauty industry, it's only now that Asian beauty brands are gaining popularity from all over the world. So, with that in mind, we have compiled our five favourite Asian beauty brands that we think are just as amazing as their Western counterparts, and give them the recognition and love they more than deserve!
--------------------------
Etude House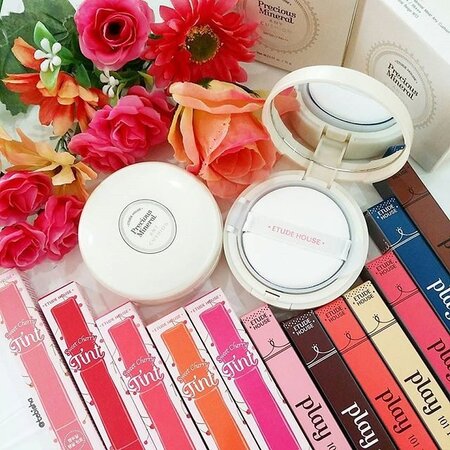 (photo from tebisha)
Don't be fooled by this Korean brand's cute packaging, because their products pack a punch! From their foundations to their moisturisers, there's something here for every one who loves makeup. All their long-lasting eyeliners and mascaras will give you that gorgeous doll-eyed effect, while their water-based skincare products will hydrate your skin to give it that plump, dewy glow that's all the rage in Korea.