Fashion models have always been tall. And because they're used as guides by every designer and clothing brand, all clothes are made with tall women in mind. The problem with that is most women aren't 5'8 and above – they normally stand between 5'4 and below.

If you're one of the many petite women out there who's having trouble creating ensembles that won't cut off her height, don't worry because we've got you covered.
While there's nothing wrong with being short, if you want to change that perception when you go out into the world, then keep reading below for our favourite petite styling tips that will help elongate your body and make you look like a "glamazon".
--------------------------
Opt for skinny belts to define your figure
(photo from audreytiah)
Skinny belts not only look sophisticated and elegant, they're petite-friendly as well. They help to accentuate your figure without drowning your top, which is something that every petite gal should avoid.
--------------------------
Balance is key
(photo from Vanessaxlim)
Pay attention to your top and bottom's silhouette. If you're going for a high-low skirt, pair it with a tucked in, fitted blouse. That way, it will elongate your gams, and balance out the structure of the skirt without sacrificing your beautiful shape.
--------------------------
Wear one colour from head to toe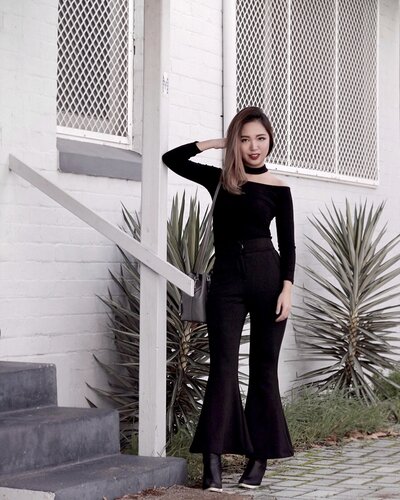 (photo from societyofsnobs)
Love the monochromatic look? Aside from being trendy, you now have one more reason to keep wearing one colour from head to toe as it creates a single, uninterrupted line to make you look taller than you really are.
--------------------------
Go for pointed shoes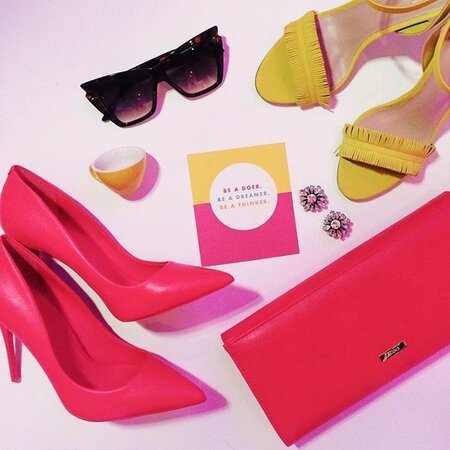 (photo from JodyYtLiu)
Surprisingly, rounded heels are not meant for petite ladies. Because of their appearance, they tend to have a shortening effect on petite gals. Instead, opt for pointed heels as they elongate your frame while pairing well with any look you have.
--------------------------
Mini skirts are your best friend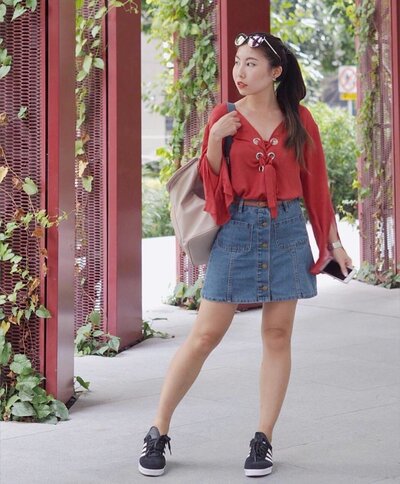 (photo from sodapopp)
Anything 'mini' will always be your best friend. So whether you want to go for a wrap skirt, an A-line silhouette, or the classic pencil skirt, as long as it hits above the knee, you won't have to worry about it cutting off your height.
--------------------------
Got any more styling tips for petite women? Share them with us below!