"Fashion in its entirety never ceases to amaze me more than beauty. It's a confidence booster; a self-expression tool; a political statement; a cultural artifact; an art form. Thankful for another opportunity to see its beauty up close. Now, off to the airport!" My parting words as I tapped away on my smartphone while on the way to the Kuala Lumpur International Airport.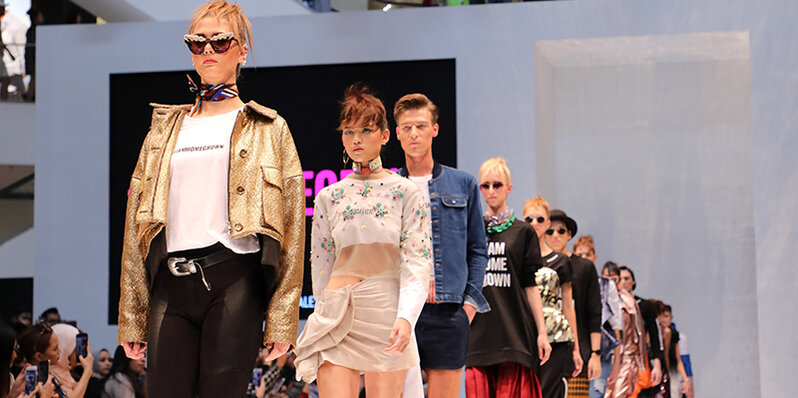 It's Kuala Lumpur Fashion Week Ready To Wear's fifth year of showcasing the country's most creative, promising, and prominent fashion talents. Once again, from streetwear to couture — and from minimalist to maximalist — KL Fashion Week did not disappoint. Clozette, being the Official Fashion Portal of the event, was in attendance to catch the visual spectacle from right up close. Here are our favourite runway moments at this year's KL Fashion Week.
'Malaysia boleh!' with #IAMHOMEGROWN at Fashion Valet






Victoriana Couture at Farah Khan




Whimsicial Fantasy at Nigel Chia


Tribal Warrior at Fizi Woo



Japanese-Inspired at Emelda Rose



Neutral Territory at Maslea


Feminine Power at Alia Bastamam


Who won AirAsia's Runway Ready Designer Search 2017? Find out here.