Comfort, style, and the ability to pair well with any outfit worn are what every girl looks for in a pair of flats. Luckily, Brazilian shoe brand Melissa is releasing the Alice in Wonderland collection – a dreamy range of shoes that exudes a playful and adventurous spirit, inspired by the curious Alice.
The collection will comprise of three styles for all ages to cater to shoe lovers of
Mini Melissa (SGD $95)
,
Mel - Dreamed by Melissa (SGD $150)
, and
Melissa (SGD $165)
fans with each shoe being given a clever touch of the fairy tale's iconic characters.
So if you're looking to spice up your shoe collection, then step into the shoes of the inquisitive Alice and keep reading below for our favourite pairs from this wonderful new shoe range!
--------------------------
Mel Ultragirl + Alice Light Pink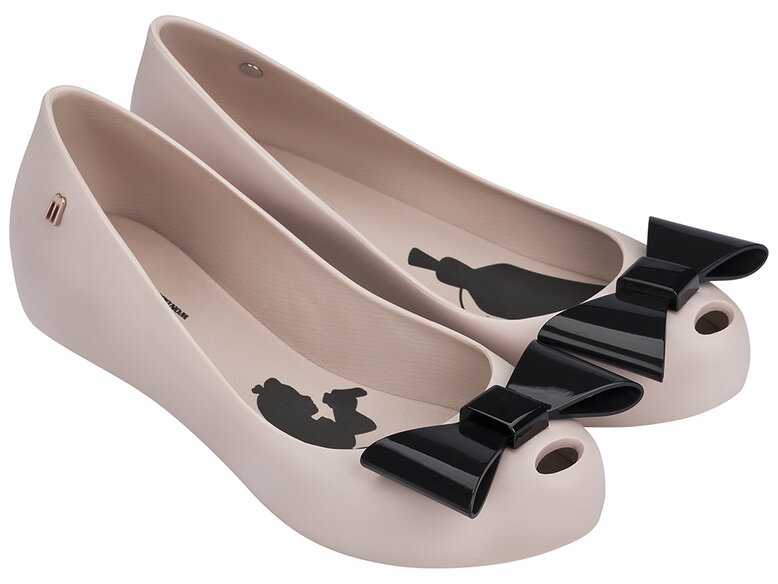 This soft and feminine light pink shade will become your new go-to flats with its versatile colour and shape. Plus, the black bow will add a pop to your ensemble for a chic finish!
Mini Melissa Ultragirl + Alice Black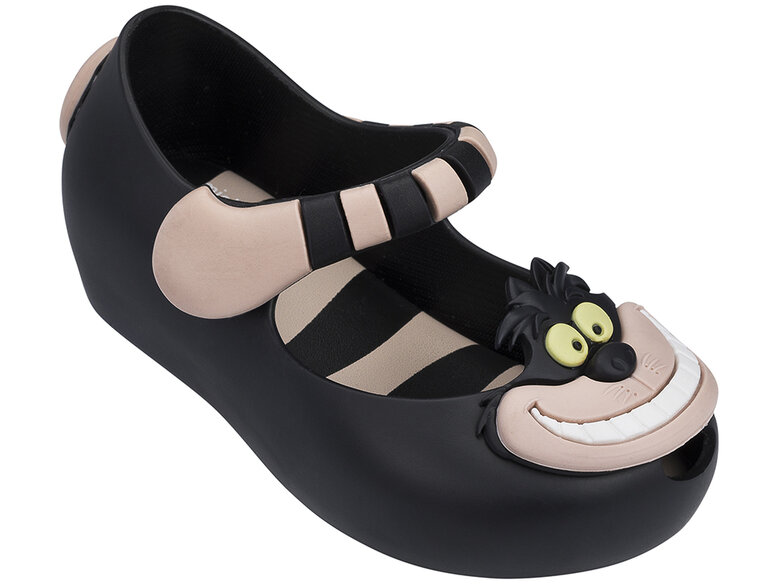 The perfect gift for your niece or sister as the smiling iconic Cheshire cat puts a clever twist on a classic style!
Melissa Ultragirl + Alice Purple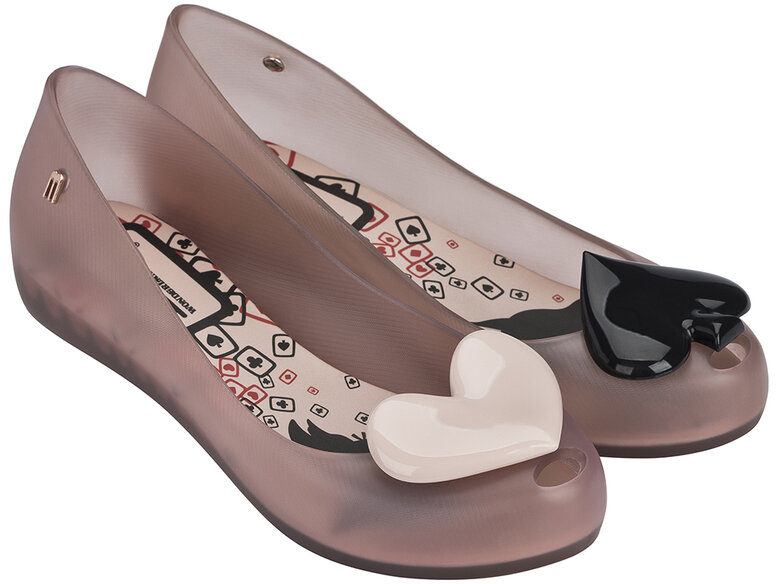 If you're thinking of dipping your toes into more colourful fashion pieces, this pair of purple flats is a good way to start – since the shade is muted, it will still go with every top and dress you can think of!
Mel Ultragirl + Alice Clear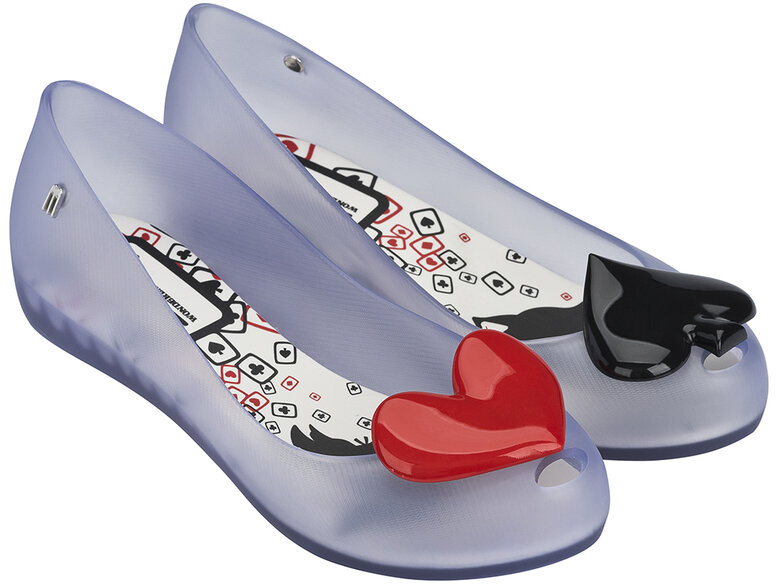 Complement all your red and black OOTDs with this pair of flats from the collection! Its bright spade bows will surely pull all your looks together and catch everyone's eye.
Melissa Ultragirl + Alice Blue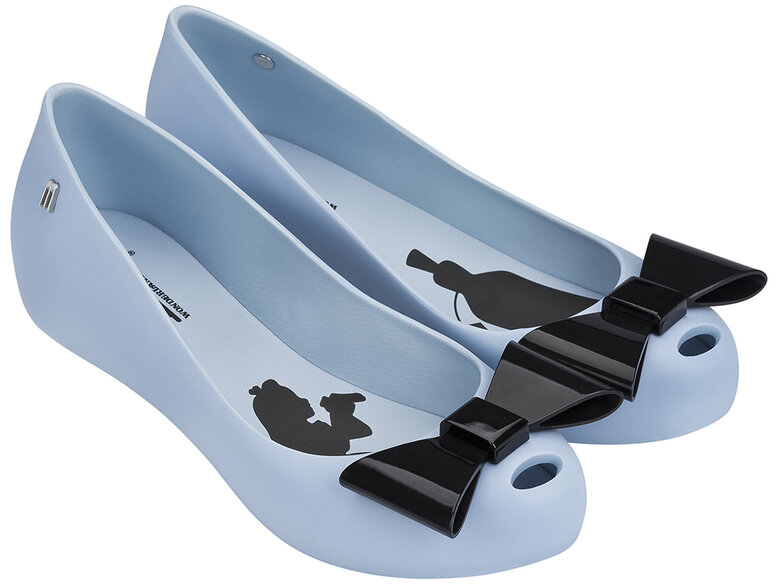 Ever feel like your outfit needs a bright touch? Then these baby blue flats will do just that with its soft, smooth hue and adorable design!