Using your fingers to apply makeup is great because the warmth from your fingertips allows the product to blend in well. But there's just something different with how makeup looks when applied using a brush — the finish is more flawless, even, blended, and you don't have to wash you hands!
Once you get the hang of which is which, and discover how certain brushes can be used for more than one thing, how you apply makeup will never be the same again.
So if you're still confused with which makeup brush is which, and you're looking to build your own brush kit with just a few things, keep reading below for our guide to makeup brushes!
--------------------------
Powder Brush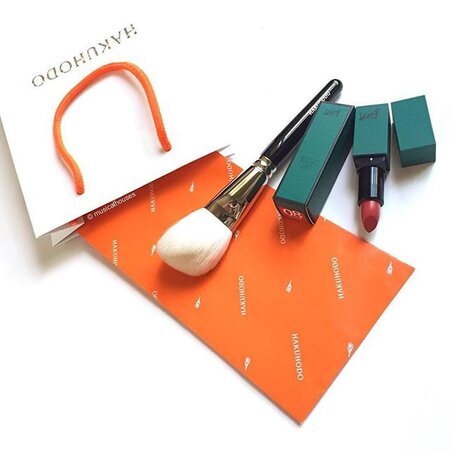 (photo from musicalhouses)
Powder brushes tend to be big and poofy to be able to evenly distribute the product, without making your MOTD look cakey. Beginner or expert, you will always need a powder brush in your arsenal!
Used for: Powder, Blush