Using your fingers to apply makeup is great because the warmth from your fingertips allows the product to blend in well. But there's just something different with how makeup looks when applied using a brush — the finish is more flawless, even, blended, and you don't have to wash you hands!
Once you get the hang of which is which, and discover how certain brushes can be used for more than one thing, how you apply makeup will never be the same again.
So if you're still confused with which makeup brush is which, and you're looking to build your own brush kit with just a few things, keep reading below for our guide to makeup brushes!
--------------------------
Powder Brush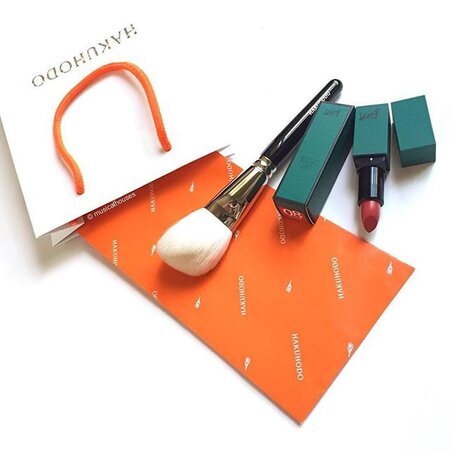 (photo from musicalhouses)
Powder brushes tend to be big and poofy to be able to evenly distribute the product, without making your MOTD look cakey. Beginner or expert, you will always need a powder brush in your arsenal!
Used for: Powder, Blush
Stippling Brush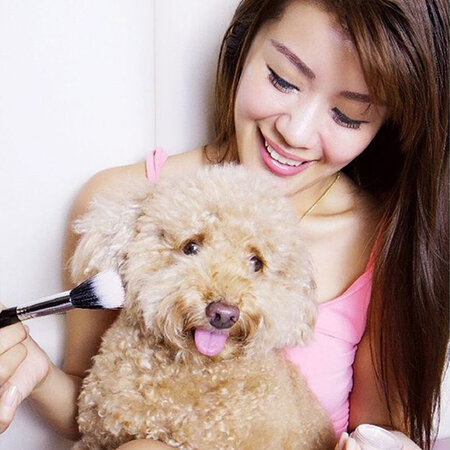 (photo from Lecinlurve)
The densely-packed bristles in a stippling brush make it an excellent makeup tool for those who want a more flawless, full coverage look; and the perfect brush for beginners as they're very versatile. If you want a more natural look, though, all you have to do is use the stipple brush in circular motions, rather than dabbing it.
Used for: Foundation, Blush, Bronzer, Powder
Tapered Brush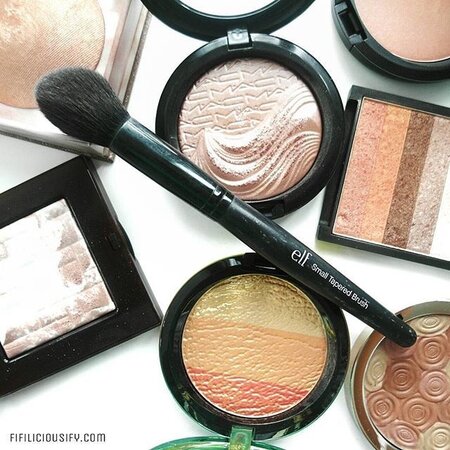 (photo from fifiliciousify)
Incredibly soft and flexible, a tapered brush strikes a balance between a dense stippling brush and a loose powder brush to cater to all your 'cheek' needs.
Used for: Blush, Highlighter, Powder
Flat Foundation Brush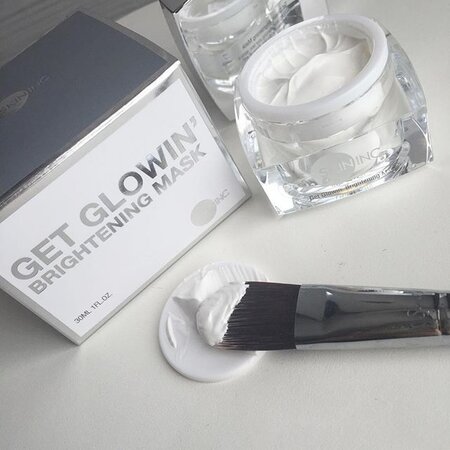 (photo from Rachelxooo)
This flat, dense brush is similar to a paint brush in terms of applying product. Instead of using stippling or patting motions, you use "dragging" motions similar to how a painter applies colour on his canvas!
Used for: Concealer, Foundation
Kabuki Brush
(photo from Slowbrogal)
A fat brush that isn't too dense or too loose, a kabuki brush is perfect for beginners as they can be used for just about anything!
Used for: Foundation, Powder, Blush, Bronzer, Setting
Eyeshadow Brush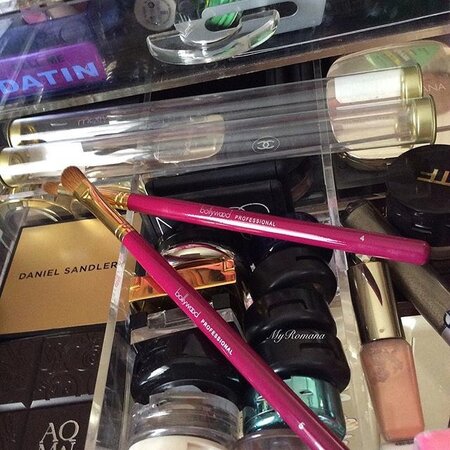 (photo from MyMakeupOrganizer)
Similar to a flat foundation brush, but much smaller, the eyeshdow brush is designed to allow the user to "pack on" the eyeshadow on the lids for maximum colour payoff!
Used for: Eyeshadow
Angled Liner Brush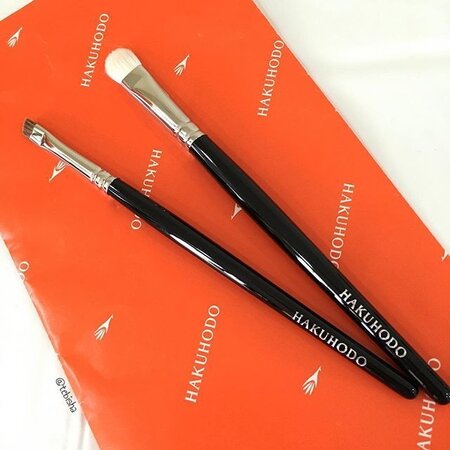 (photo from tebisha)
If you find yourself having a hard time perfecting that wing, try using an angled liner brush! Or if you want a more natural brow look, you can use this same tool for creating hair-like strokes; or for smudging in a harsh line – great brush for beginners and experts!
Used for: Eyeliner, Eyebrows, Smudging
Fine Liner Brush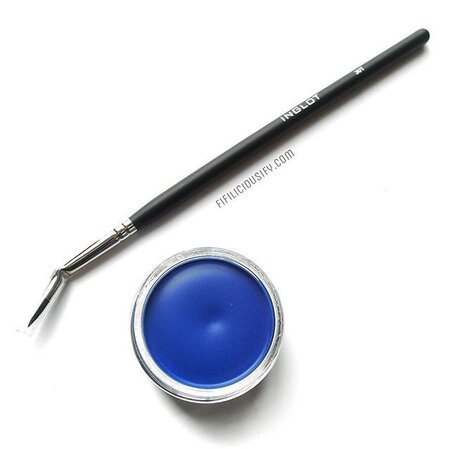 (photo from fifiliciousify)
For those who love a good 60's cat eye or a soft line, a fine liner brush is the right tool for you. It's small enough to create even the thinnest lines, but still perfect for creating thicker ones too!
Used for: Eyeliner
Crease Brush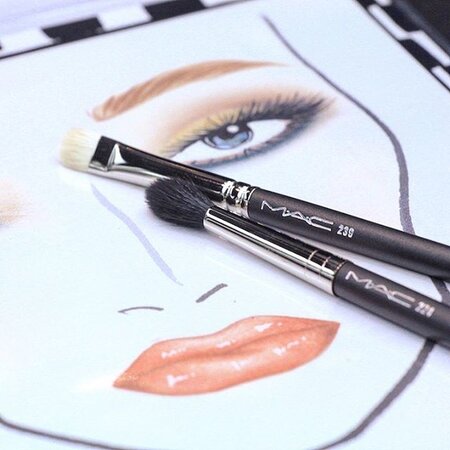 (photo from LUMINNEJ)
Whenever you're doing eyeshadow, make sure to blend, blend, blend! If you want a brush that can do more than just apply eyeshadow, then add the crease brush to your makeup bag! Whether it's dome-shaped or tapered, it will still be able to do most of your eye makeup needs!
Used for: Eyeshadow, Concealer, Setting, Smudging, Blending
Smudge Brush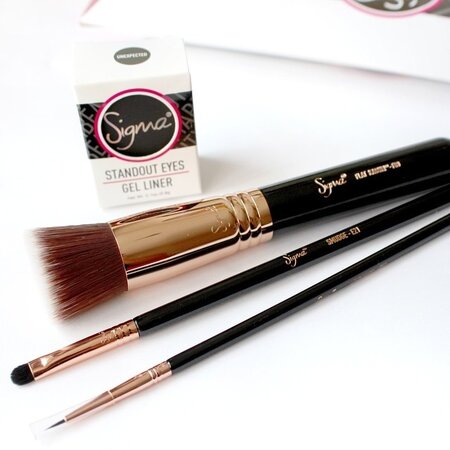 (photo from missrustydotnet)
For easy smokey eyes, simply take a smudge brush, blend eyeshadow on your lower lashline, and you're done! Excellent for pinpoint concealing and lip lining, this tiny tapered brush can do more than meets the eye.
Used for: Eyeshadow, Pinpoint Concealing, Smudging, Lips
--------------------------
Which makeup brushes are in your makeup kit? Share it with us in the comments below!