(cover photo from maybelinesim)
Every girl goes through a big day. Whether it's her prom, graduation, or even her wedding day, she needs to feel good and look great on that day. To achieve that, you need to do everything in advance. And yes, that includes shopping for the gown that would make everything look magical.
Shopping for that gown is no simple task. You need to find one that fits the theme, suits you well, and makes you stand-out. Thankfully, that is possible with wedding.com.my's Beauty One-- a one-stop online shopping portal that helps each girl find the gown, accessories, shoes, and smaller necessities like invisible bras and coloured contact lenses for your special day.
Here's how you can shine during your big day with these Beauty One finds!
--------------------------

Gowns
The gowns range from imported designer gowns to traditional gowns, thus our top picks fall under two categories--modern and traditional. The bejewelled strap of the cream-coloured gown and the sparkling top of the turquoise gown are absolute scene-stealers. They are both simple and elegant and the colours are refreshing as it complements any skin tone perfectly.
--------------------------

Cheongsams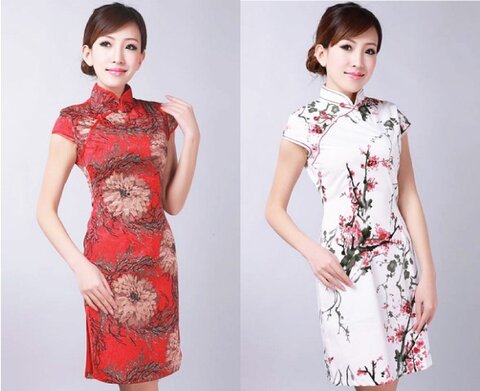 Cheongsams are worn at Chinese events. Its traditional design has evolved throughout the years resulting to changes in length, colour, and fabric. These specific designs are perfect for a young, fresh look as it accentuates the body well, with the floral patterns adding a feminine and elegant touch.
Accessories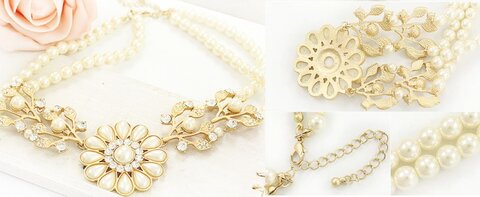 Once you've chosen the gown, it's time to accessorize! Amidst a wide selection of rhinestone jewellery, this necklace seems to be the most elegant-looking and luxurious one in the pack. A classy yet unique accessory that merges gold, pearls, and gem stones flawlessly.
--------------------------

Clutch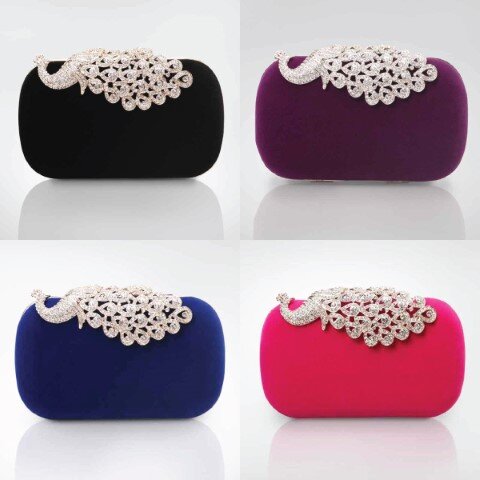 Your big day won't be complete without the clutch that turns heads. A simple acrylic design with rhinestones is your best bet. And since it comes in 4 colours, you're free to mix and match it with various gowns!
Shoes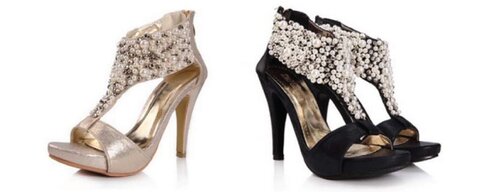 Don't leave your house without these glammed-up shoes! It's just the right height for a night filled with dancing and walking down the aisle. Also, the champagne and black colours makes it a versatile piece that you can add to any gown.
Click here to see more pieces from Beauty One!

--------------------------

What are your staple big day must-haves?
Let us know in the comment box below!