Panasonic Manila Fashion Festival has come a long way. On its fifth anniversary last week, the most-awaited fashion festival in the Philippines celebrated life and fashion by showcasing talented local and international designers. Read on for the trends we spotted from the captivating collections that hit the runway.
Asymmetrical cuts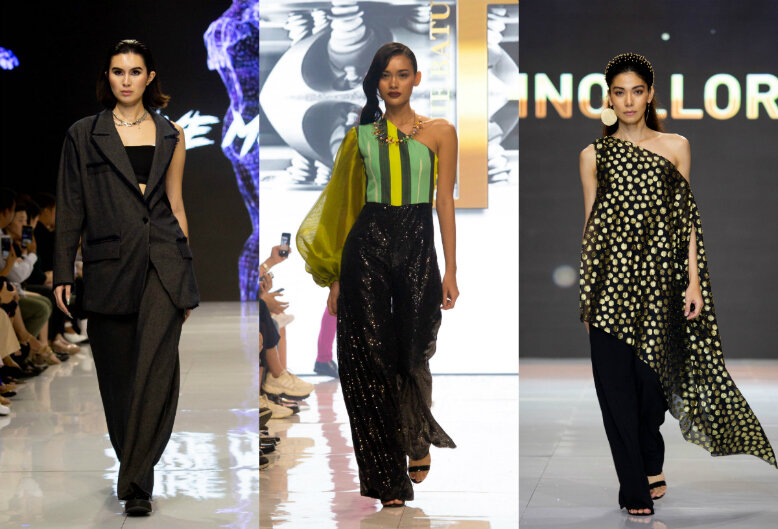 Kaye Morales, Dodjie Batu, Dino Lloren
Life would be boring if we completely stuck to the same rules. That's perhaps why a lot of designers went for the unexpected and gave their creations an interesting twist with asymmetrical cuts and silhouettes. Kaye Morales, for one, put a spin to her signature androgynous style with this loose suit with only half a pair of sleeves. Dodjie Batu, on the other hand, went with a nice pop of colour with this striped one-shoulder top paired with glittering wide-leg pants. For a more festive take on the style, Dino Lloren went with a golden-dotted asymmetrical number that's both relaxed and elegant.