Panasonic Manila Fashion Festival has come a long way. On its fifth anniversary last week, the most-awaited fashion festival in the Philippines celebrated life and fashion by showcasing talented local and international designers. Read on for the trends we spotted from the captivating collections that hit the runway.
Asymmetrical cuts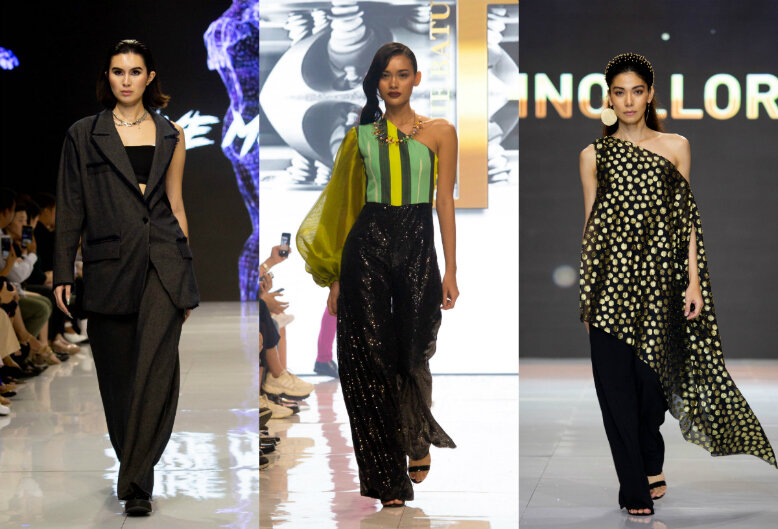 Kaye Morales, Dodjie Batu, Dino Lloren
Life would be boring if we completely stuck to the same rules. That's perhaps why a lot of designers went for the unexpected and gave their creations an interesting twist with asymmetrical cuts and silhouettes. Kaye Morales, for one, put a spin to her signature androgynous style with this loose suit with only half a pair of sleeves. Dodjie Batu, on the other hand, went with a nice pop of colour with this striped one-shoulder top paired with glittering wide-leg pants. For a more festive take on the style, Dino Lloren went with a golden-dotted asymmetrical number that's both relaxed and elegant.
Chic high-necks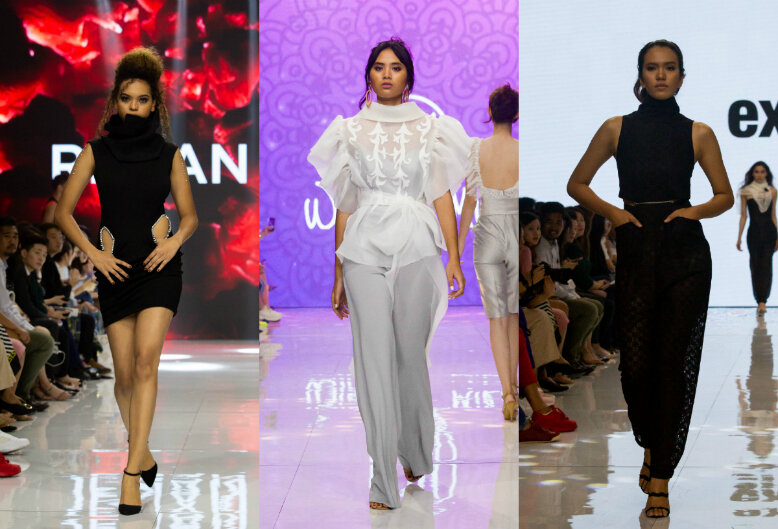 Renan Pacson, Windel Mira, Exyai
Ensembles are instantly made highly sophisticated when high-neck pieces are incorporated. This trending neckline from Panasonic Manila Fashion Festival's fifth anniversary makes for a chic and modern look. Renan Pacson added edginess to this sleek turtleneck number with the cut-outs embellished by chain details. The classic simplicity of the navy top from Exyai, meanwhile, is subtly contrasted by the checked baggy bottoms. But high-neck numbers aren't only sleek. As a lighter and more feminine contrast to these two, Windel Mira dazzled with this ruffle-sleeved sheer blouse.
A burst of colour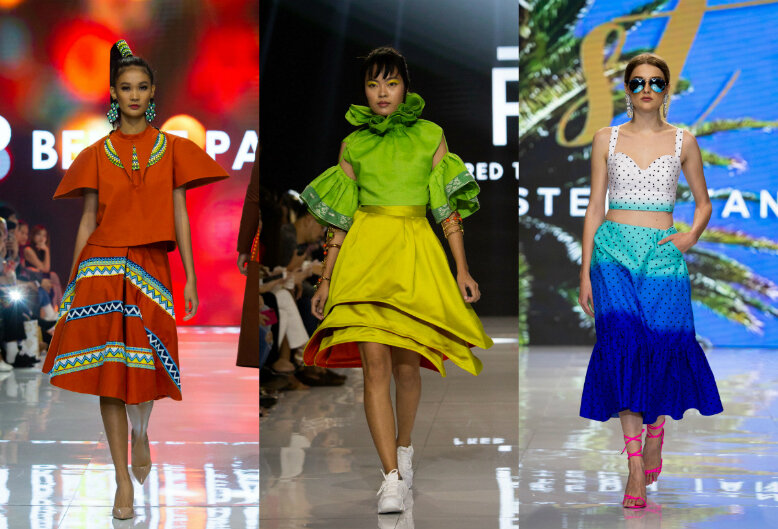 Benjie Panizales, Fred Telarma, Steph Tan
Life wouldn't be fun without a burst of colour and the designers that showcased at PMFF's fifth anniversary surely didn't forget that. Everything was on-point in Benjie Panizales' orange ensemble that's contrasted with blue details and accessories. Fred Telarma also aced the colour game with the quirky layers of his bright creation. Lastly, there's Steph Tan who made her hot tropical collection cool with this tri-toned polka dot ensemble.
Statement sleeves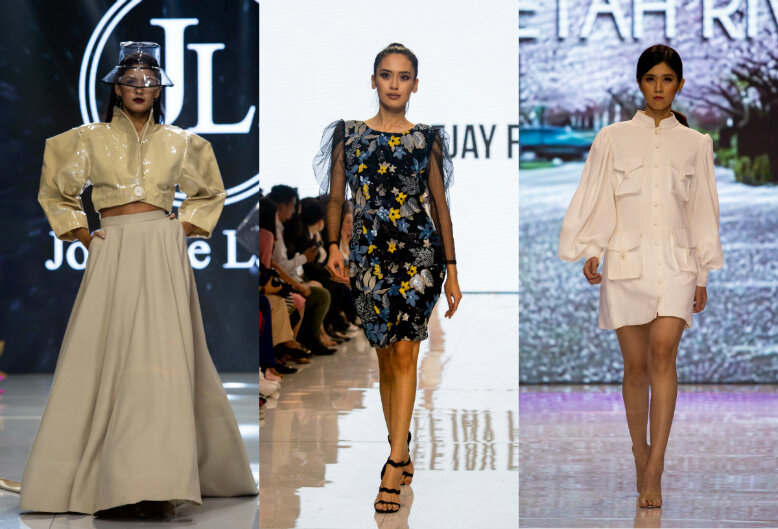 John Pe Larlar, Veejay Floresca, Cheetah Rivera
Statment sleeves are in — and they're definitely bigger and better than before. Go bold with puffed sleeves that serve as a counterpoint to snug bodices and sleek bottoms of the season. This year, John Pe Larlar's designs were striking, not only for the use of vinyl, but also for the structured sleeves that starred in this ensemble. But Cheetah Rivera strayed away from the usually boxy silhouettes of utilitarian fashion by adding a relaxed, feminine touch with puffed sleeves. Of course, let's not forget Veejay Floresca who went subtler with sheer sleeves, which nonetheless still made his glam floral number extra elegant.
Modern Filipiniana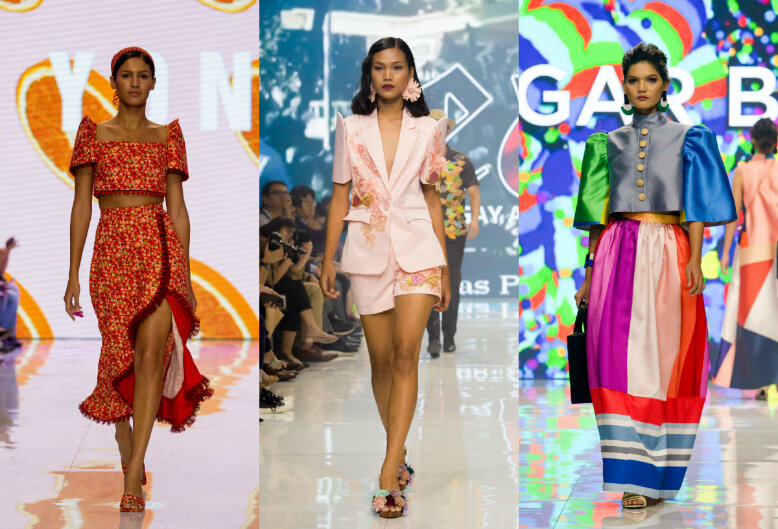 Yong Studio by Yong Davalos, Egay Ayag, Edgar Buyan
Modern Filipinianas are definitely one of the most striking PMFF fifth anniversary trends. Local designers showcased their appreciation for heritage by reinventing traditional silhouettes to fit the sensibilities of 21st century style mavens. First, there was Yong Studio by Yong Davalos, which gave the traditional terno a juicy update with this strawberry-print ensemble. Another successful attempt was Egay Ayag's application of the quintessential butterfly sleeves to the classic suit. Meanwhile, Edgar Buyan chose to move away from the structured sleeves by giving this Maria Clara-style terno a colourful twist.