Everyone loves a fresh makeover — not just for people, but also for the iconic heritage brands that we've come to adore. Pandora's new, dazzling look is no exception. This month, the Danish jewellery company unveiled its rebranding to put a focus on upbeat visuals and give its stores a fresh, modern spin.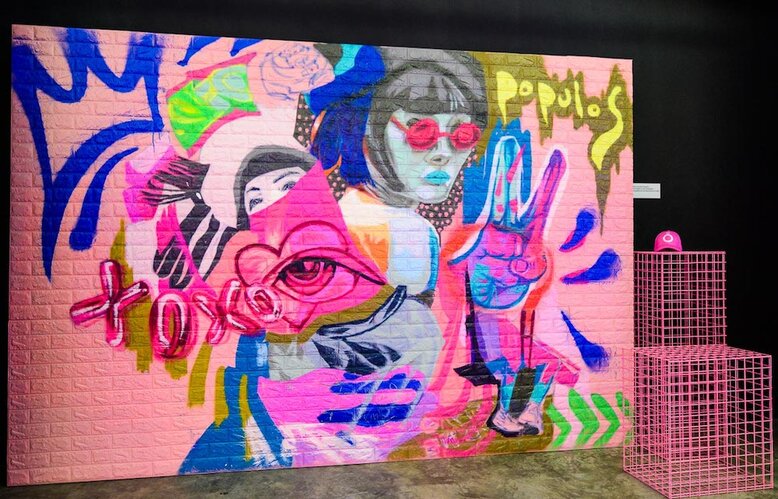 Grafitti wall at the Singapore launch
Their new signature colour? A pink shade that's as bright as the future. Even their logo has transformed to reflect the brand's milestone. The soft, uppercase logo is replaced by a sleek, minimalist word mark, retaining its black colour with bold, symmetrical sans-serif letters. It's the first redesign since its launch almost four decades ago.
To celebrate its new look, Pandora introduces the new Pandora O Pendant, which is now the standalone emblem of the brand, in its Autumn 2019 collection.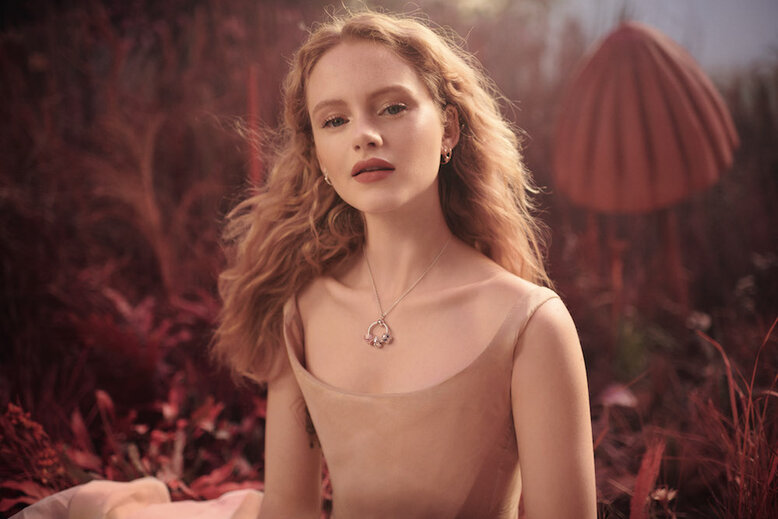 Model wearing the new Pandora O Pendant