Are you ready for the onslaught of festive parties this season? We know we are! As you go about scrambling to meet deadlines, clearing your emails and wrapping gifts before what is probably going to be a super extended weekend, we are, as usual, happy to offer a few tips towards looking your absolute best this Christmas. So, allow us to reiterate that no outfit is complete without getting it perfect – right down to the smallest detail, which includes the perfume you wear. If you're going to look great and feel great, smelling good is icing on that log cake!
If you haven't yet found your perfect bottle, here are four dresses we've laid out for our parties, with matching fragrances for each style. Identify your style via these dresses — are you elegant, fashion-forward, effortlessly chic or all-out glamorous? — and we're optimistic you'll like our pairings and find a suitable fragrance. Merry Christmas, Clozetters!
--------------------------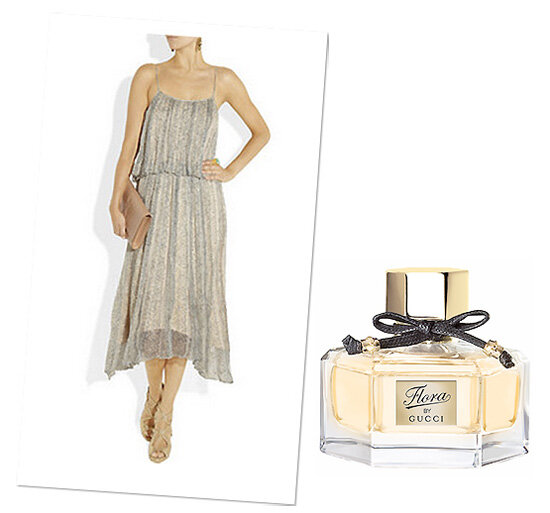 The Style:
Feminine, effortless chic
The Dress:
Girl. By Band Of Outsiders
The Scent:
Flora By Gucci EDP Sultry.
Luxurious and captivating, this Flora rendition is definitely not one for the wallflower. Helps that it has the tenacity to last through the evening.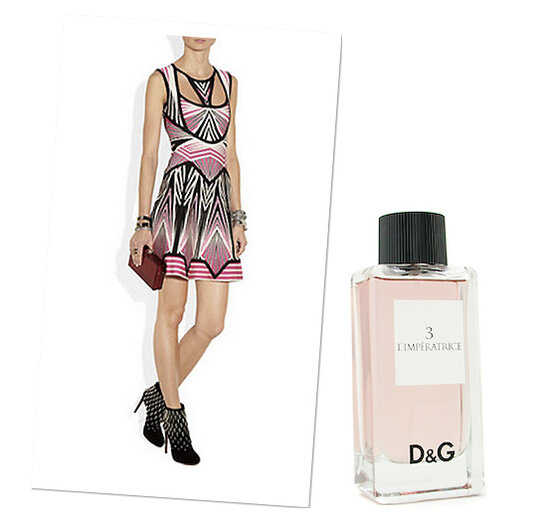 The Style:
Fashion-forward
The Scent:
D&G 3 L'Imperatrice.
This is a scent for the super confident and dynamic woman who's not afraid to push the envelope. Don't let the sweet pink facade fool you!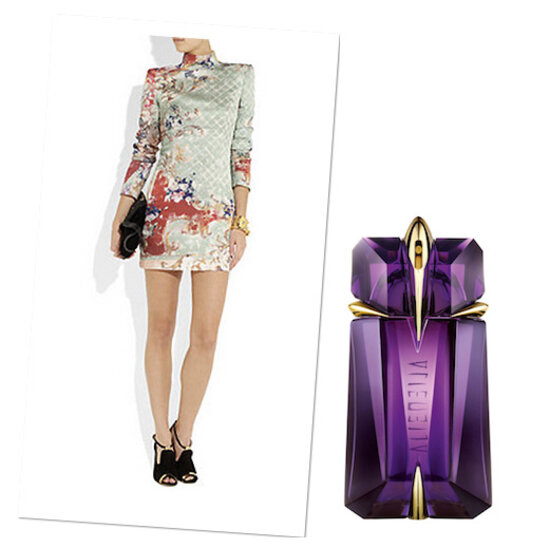 The Style:
Eclectic, bold
The Scent:
Alien By Thierry Mugler. Charged with energy and radiance, Alien is nothing like you're used to. It's mysterious yet soothing, magnetic yet aloof and you can't help but want more.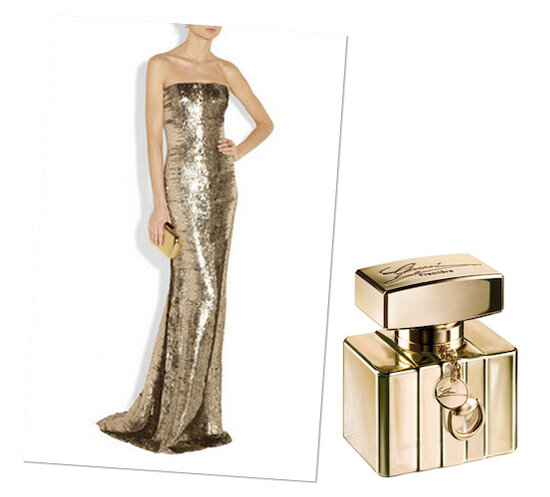 The Style:
Glamorous
The Dress:
Kaufman Franco
The Scent:
Gucci Premiere. How's this pairing for the ultimate Golden Christmas? This new Gucci offering harks back to old Hollywood glamour. Do not attempt unless you are ready to channel your inner Hollywood star and be the center of attention.
Which fragrance will you be pairing with your holiday party outfit?