Under Armour is always researching and finding new ways to amp up sportswear apparel technology to aid athletes to take that extra leap. And now they can this year because exercising just got better and funner with their brand new Spring/Summer 2016 Collection!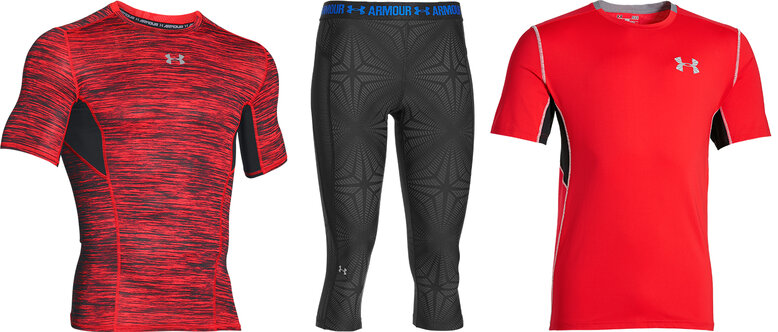 Powered by their innovative
CoolSwitch
technology, this high-powered sportswear line will bring sports professionals and aspiring athletes a step closer to ruling themselves. If you're wondering what CoolSwitch does, it will cool your body and skin once you start to heat up and sweat, allowing you to prolong your workout!
How does it do this? By simply pulling heat energy off of your skin and instantly providing a cooling sensation, and once you start to sweat, it supercharges your body's cooling mechanism. CoolSwitch's functional 'crystal' print also stores and absorbs heat energy within the print's binding agents, so you can stay relaxed and comfortable throughout your workout!