Time is a luxury for many especially for women who prefer quick fixes over long and arduous processes for beauty. It is a challenge to find time to pamper and beautify oneself with facials or spa visits. With this in mind, Estee Lauder introduces their new product, the Micro Essence Infusion Mask. So every Malaysian woman can experience dewy, translucent and youthful skin in only 10 minutes.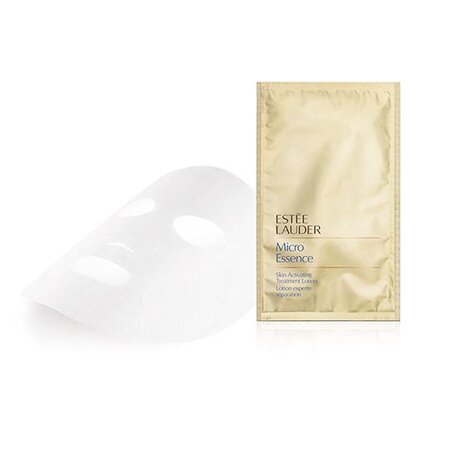 The Micro Essence Infusion Mask is designed to complement Asia's best-selling Micro Essence Skin Activating Treatment Lotion. It is enriched with double the concentration of Estée Lauder's exclusively formulated Micro-Nutrient Bio-Ferment, a silky, hydro-spun cotton essence-in-lotion that envelops the skin for intense hydration. This results to deeply hydrated, dewy, fresh, and translucent skin with a youthful radiance that lasts all day.
It is made for the busy women on the go. They just apply the mask after work, right before a date, event, flight, or catching up with friends for a brighter and energized complexion. In short, it is just like a pampering facial in the comfort of their own homes to awaken skin with immediate radiance and glow that saves women so much time.
Catch this new product at all Estee Lauder counters in Malaysia for RM48 (1 piece) or RM255 (6 pieces which can be used for 6 sessions).