Known to be a great detoxifying fruit, pineapple is now becoming a popular beauty ingredient. Recently, brands like Glow Recipe and Marc Jacobs launched their own products made from the fruit's extract. More will surely follow their steps this season. But is all the hype worth it? Read on to learn what pineapple-based skincare is all about.

What's in a pineapple?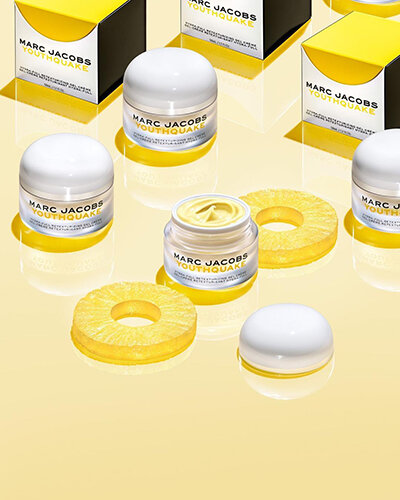 Aside from being good for digestion, pineapple has anti-inflammatory and anti-microbial benefits as well. The tropical fruit contains an enzyme mixture called bromelain, which pineapple-based skincare products use to help gently exfoliate the skin. Additionally, pineapples are rich with vitamins and minerals like calcium, potassium, Vitamin C, and E.

What does pineapple do to the skin?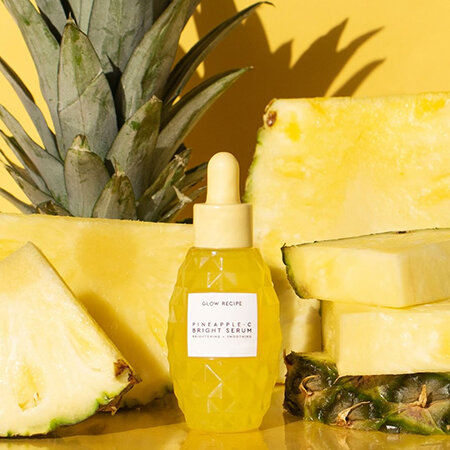 Glow Recipe Pineapple-C Bright Serum, USD49/~SGD67.05, glowrecipe.com; Photo from: @glowrecipe
Pineapples are surprisingly a powerful multi-tasking ingredient. As mentioned, the fruit is a natural exfoliator that can remove dead skin cells and unclog pores. When your skin is a bit dull, its vitamins can also help brighten and even out skin. Because it's an antioxidant, pineapples help protect your skin from pollution during the day. If that isn't enough for you, they also help reduce swelling. It's basically the answer to all our skincare problems.

Who should use pineapple-based skincare?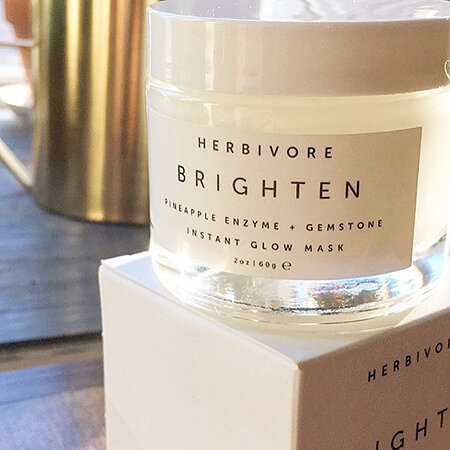 Herbivore Botanicals Brighten Pineapple Enzyme + Gemstone Instant Glow Mask, SGD72, sephora.sg; Photo from: @herbivorebotanicals
The tropical fruit is worth trying if you want to achieve that summer glow. If you tend to break out when using harsh exfoliators, then pineapple-based skincare products are perfect for you because they are gentle. However, they can still leave the skin a bit dry after use so those with the dryer skin types might be better off with other products. Also, be sure to read the product's fine print, because high bromelain concentrations might be too irritating for sensitive skin.

Despite pineapples being a power ingredient, there's really no skincare product that would fit all skin types. Still, that doesn't mean you shouldn't have fun with it. Don't be afraid to try out products you think would work. Just keep those that personally suit you in your daily routine. Feel free to experiment and enjoy pampering yourself!

(Cover photo from: @marcjacobsbeauty)
Looking for new products to add to your arsenal? Check out the new beauty launches this month!