After filling our wardrobes with basic black-and-white pieces, it's natural for us to crave some colour. If you're not ready to completely break out of the minimalist aesthetic yet, try to wear monochromatic outfits using one versatile colour. And if there's one colour that's still super trendy right now, it's pink. But of course, we can totally get the initial hesitation for donning head-to-toe pink because it's really tricky to find the balance so you won't look tacky. But, we've put together these easy-to-style, all-pink ensembles for you to get a stylish pink outfit ideas from.
Look 1: All-around Casual Outfit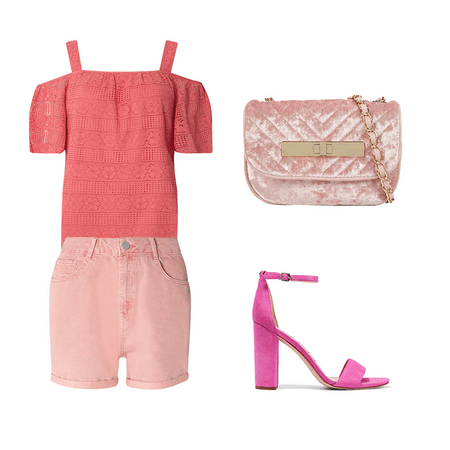 Struggling to come up with pink outfit ideas that are perfect for a casual day out? Play with different shades of pink to add interesting layers to a monochromatic outfit. Small details like lace textures and embellishments give the outfit more personality.
Look 2: Officewear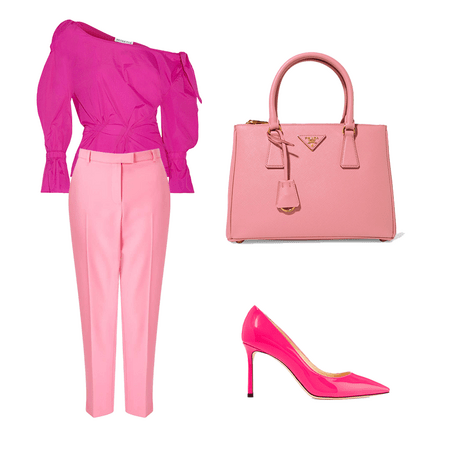 Gone are the days when wearing pink to the office means you won't be taken seriously. Be fashionable yet professional with this chic outfit. To keep your look polished, pair unconventional pieces with traditional cuts.
Look 3: Girls' Night Out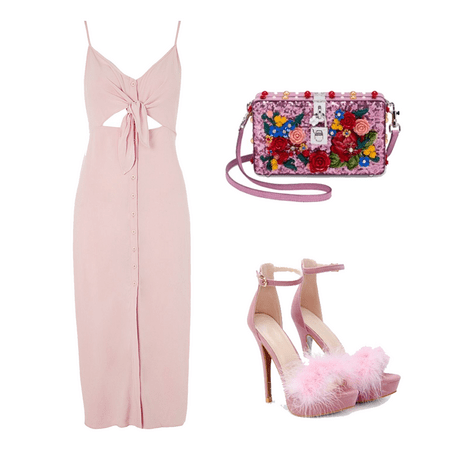 Girls' night out is the perfect occasion to experiment with fashion-forward trends, since you can count on your girlfriends to give their honest opinion. For this look, we're going with outfits in light shades of pink with fun features. Whatever the pink outfit ideas you might come up with, make sure that it's still comfy so you can confidently dance the night away.
Look 4: Weekend Getaway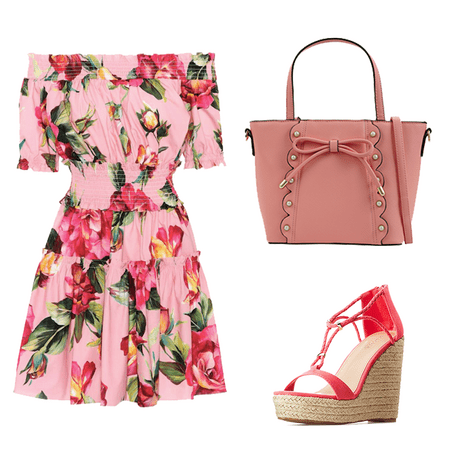 Give your all-pink look a visual break by utilising prints like florals. To make the outfit cohesive, pick shoes and accessories with colours that match the prints of your main outfit.
Look 5: Street Style With A Twist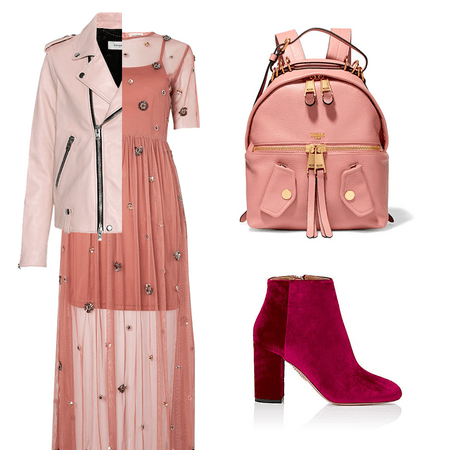 The colour pink and street style fashion may not be the most common combination, but they are certainly an interesting match. Take note of how certain edgy pieces can be matched with soft elements to get that fierce and feminine look.
Loved this? Check out our style guide on how to wear millennial pink to the office.